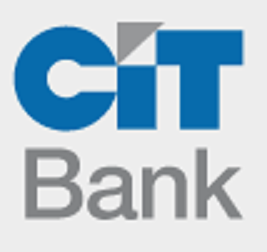 CIT Bank is practically your powerhouse for savings and CD accounts. Speaking of CD accounts, if you're chasing big interest APY and you have an available $100,000 in minimum opening deposits, then the Jumbo Certificate of Deposit from CIT Bank could be a good option for you.
You can earn yourself 1.75% APY on a CIT Bank 5 year's Jumbo CD. On another note, you can also take advantage of the lesser terms from 2-years to 4-years, you can expect 1.40% APY for 2 years, and 1.60% APY for 4 years, all with the same opening requirement and no account opening or maintenance fees.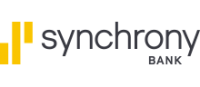 Synchrony Bank is offering one of the best competitive rates for their various CD terms. Synchrony Bank offers 3-Month CDs to 60-Months CDs from 0.25% APY to an impressive 2.35% APY! The minimum deposit to open an of the CD accounts is $2,000. Hurry and take advantage of these great CDs rates today! Apply Now---

Synchrony Bank CD Review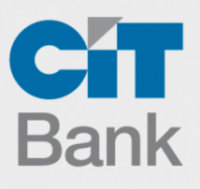 CIT Bank is offering a competitive rate of 1.32% APY on a 1-Year CD . To sign up with CIT Bank, you are only required to be at least 18 years old and be a U.S. citizen. In addition, be sure to have a check or bank account number to electronically transfer money into your new CD account. With a wide range of CD lengths, you get to choose which account fits you the best! If you are interested, then head over and sign up for a CD account to start earning! Sign Up Now---

CIT Bank CD Review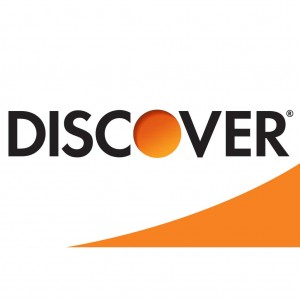 Discover Bank CD: Provides you a choices with the length of your CDs ranging from 3 months to 10 years. With 3 months you get to enjoy a 0.35% APY and if you choose the 10 year term you can enjoy 2.35% APY. Discover Bank provides you the best service and keeps you in mind, so sign up today for their Certificate of Deposit account! Apply Now---

Discover Bank CD Review

Barclays is offering rates from 0.35% APY on 3-Month CD to 2.30% on 60-Month CD. The wide variety of CD lengths allows you to be in total control of your banking experience with Barclays, while also being able to enjoy great features such as no minimum balance at opening, interest that compounds daily, as well as no hidden fees whatsoever! Apply Now---

Barclays CD Review

EverBank  is offering nationwide a range of attractive rates of 2.30% APY on a 60-Month CD with an initial deposit as low as $5,000. With Everbank, you don't have to worry about any impending fees as they offer you features such as no monthly account fee and daily compounded interest. Apply Now---

Everbank CD Review
CIT Bank JUMBO Certificate of Deposit Analysis

:
Firstly, CIT Bank's Jumbo CD only offers 2-5 year terms, which is definitely more flexible terms than their RampUp Certificate of Deposit account and if you're willing to lock in a 5-year's term, then you can achieve a massive 1.75% APY suitable for big returns. However, with all terms, there is a consistent $100,000 minimum opening deposit involved. Can't really say I'm surprised because like many competitor Jumbo CD's, the standard minimum opening sits at $100,000.
2-Year Jumbo CD at 1.45% APY
3-Year Jumbo CD at 1.40% APY
4-Year Jumbo CD at 1.60% APY
Now, going over the terms; They offer their 2-Year Jumbo CD at a 1.45% APY, 3-Year Jumbo CD at 1.40% APY, 4-Year Jumbo CD at 1.60% APY and the 5-Year Jumbo CD at, of course, 1.75% APY. In addition to that, there's no account opening or maintenance fees, your interest is compounded daily, and your every deposit will be FDIC Insured to the maximum allowed by state.
You should already start to notice a trending-correlation; as the terms get lengthier, the Interest APY increases, however, I must point out that since the 3-Year's CD only earns 1.40% APY, I'd suggest going for the latter, 2-years or 4/5-years. Note that if you withdraw prior to the maturity date, you will be risking a penalty of some sort, so make sure your commitment is there before you jump into one of these
Advantages


Disadvantages

1.75% APY Rate
High minimum opening req.
No account opening or Maintenance fee
Doesn't offer Checking or CC
FDIC Insured
Interest is credited monthly
Daily Compounded Interest
CIT Bank JUMBO CD Summary:
Account Type: Jumbo CD
APY Rates:

1.45%- 2 Year CD
1.40%- 3 Year CD
1.60%- 4 Year CD
1.75%- 5 Year CD

Availability: Nationwide
Soft/Hard Pull: Unknown
Minimum Balance Requirement: $100,000
Additional Requirements: None
Early Withdrawal Fee: There is a fee if you withdraw before the the maturity date.
Auto-Renewal: CIT Bank will notify you 30 days before the maturity date. You will have 10 days after the maturity date to cancel the auto-renewal.
CIT Bank JUMBO CD Account Rates: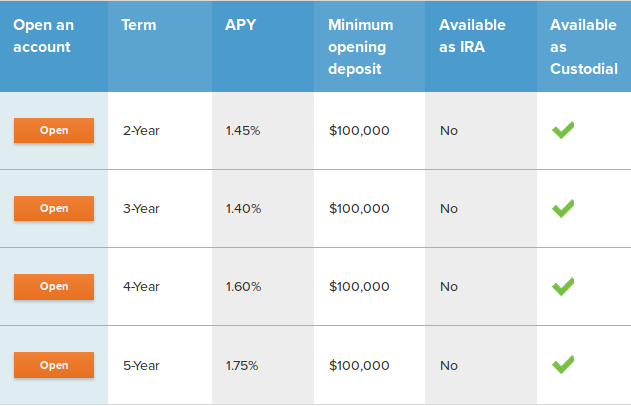 CIT Bank JUMBO CD Account Features:
Available in 2- to 5-year terms
Minimum deposit of $100,000
No account opening or maintenance fees
Daily compounding interest to maximize your earning potential
FDIC insured
Opening A CIT Bank CD:
If you're ready to grab that high interest APY on your every deposit:
Go to CIT Bank's CD Rates website
Select the best CD product suitable towards your needs
Make sure that you have your Social Security number and driver's license/passport number ready + bank account number of your choice.
Once you've set up the CD account of your choice, transfer money, in this case, $100,000 if you pick the Jumbo CD. You can transfer money from your checking or savings account directly into your CIT Bank CD account.
If you accomplish all the necessary requirements above, then you should be taking advantage of all those benefits with CIT Bank by now!
Author's Verdict:
CIT Bank's Jumbo CD has slightly better rates than their traditional CD product, and with a whopping $100,000 minimum opening deposit requirement, this could dissuade a good sum of you, however this is what you get with a Jumbo CD. If you have the available opening deposit value and you're willing to invest it in a Jumbo for 2-5 years, then CIT Bank's Jumbo CD is an better option.
On the other hand, if you sense any hesitation with the hefty deposit value, then you're better off taking advantage of CIT Bank's traditional CD. You should expect no account opening or maintenance fees attached, and your account is FDIC Insured up to the maximum allowed by state! Note that there may be a fee assessed if you withdraw prior to the maturity date. Get on track with our Best Certificate of Deposit rates table from our exclusive list nationwide!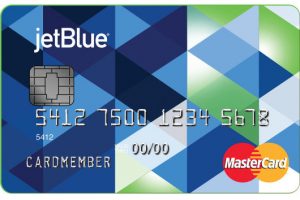 Barclaycard JetBlue Card is offering a 5,000 point bonus after you spend $1,000 in the first 90 days of account opening. Earning points could never be easier with this great card. You'll be able to earn 3x the points for JetBlue purchases, 2x the points for restaurants and grocery stores, and 1x the points for everything else. Not only will you receive great point rewards, but this card has ZERO annual fee! Other perks include 50% savings on in-flight purchases, no foreign transaction fees, $0 fraud liability protection. Be sure to get your JetBlue card today! Apply Now---

BarclayCard JetBlue Card Review