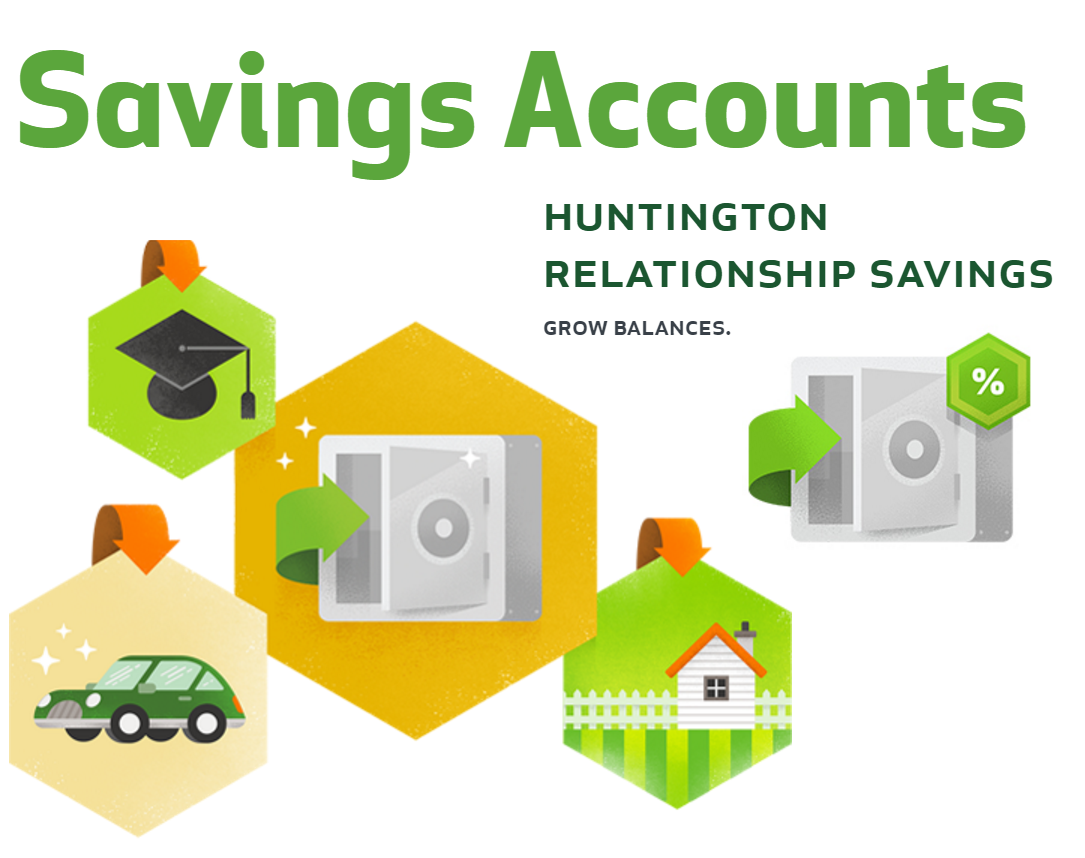 Are you tired of stashing your savings in your mattress? It's time to upgrade to Huntington Relationship Savings Account where you can safely secure your money and earn a $150 bonus! To qualify for the $150 bonus you will need to open a new relationship savings account by December 4, 2017 with at least $10,000 balance in your account within 30 days of account opening. Huntington's relationship savings account is there for you for all your saving goals. Huntington Bank is located in 8 states and they offer one of the friendliest and fastest customer service for any of your banking needs. On top of that you'll be able to use a mobile app to login any time of day to check on your savings and any pending deposits or fund transfers. You'll never be lost in the dark with your savings securely kept within Huntington relationship savings account! For more Huntington Bank Bonuses, be sure to check our bankcheckingsavings' exclusive listing!

Huntington Relationship Savings Account: 
24- Hours Grace® Overdraft Fee Relief: Huntington Relationship Savings Account comes with their amazingly designed 24-Hour Grace®  feature to make banking more convenient. The convenience is passed on to consumers by giving them more time to make a deposit when their account is overdrawn. So this feature gives consumers a chance to act to make sure that they cover their account from being overdrawn with 24 hour grace period!
Free Overdraft Protection Features From Savings: On top of the 24-hour grace period feature, Huntington Relationship Savings Account comes with free overdraft protection! This means if your account is overdrawn and you have enough to cover it in a linked account, Huntington will transfer the money free of charge from the linked account. This feature should be used as a backup plan since regulations limit the number of transfers that can be made on savings and on money market accounts during the calendar month or statement cycle.
All Day DepositSM: Don't you hate it when you get out of work and you have some checks to deposit but you can't make it to the bank before the lobby closes? Well Huntington again thinks of everything! With a new Huntington Relationship Savings Account you also get access to their All Day Deposit so you can deposit your checks through ATMs or through their mobile app! Huntington knows we all face days where we work late hours and is giving us all a chance to make sure we have ample time to make that crucial deposit before midnight of that day. You'll never rush or feel weird about asking to get out of work early to deposit checks since you will never face that problem with Huntington as your choice of bank!
Free Mobile App: Last and not least, who doesn't love the convenience of banking through a mobile app? Huntington's mobile app is so user friendly and lets you do whatever you need to make sure you are on top of your Huntington Relationship Savings account! You can check your account balance, make deposits and transfer funds. Their app provides you the control to securely check your balance, pay bills and so much more while you are out and about or just sitting away from your computer in the house. They offer their mobile app either through the App Store or Google Play.
Huntington Relationship Savings Bonus:
Sign Up Bonus: Open a new Huntington Relationship Savings Account with $10k and you'll earn $150 bonus
High Interest Savings Bonus: To earn the highest interest savings APY you must have a linked checking account
Expiration: December 4, 2017
Valid: Only valid for residents in Ohio, Michigan, Indiana, Pennsylvania, Kentucky, West Virginia, Illinois, and Wisconsin (Bank Locator)
Monthly Fee: $10; Waived with an average daily balance of $2,500 or when linked to either a Huntington 5 or Huntington 25 Checking account.
Requirements: Open a new Huntington Relationship Savings Account and have at least $10,000 within 30 days to get the $150 bonus.
Huntington Relationship High Interest Savings: 
What makes Huntington Relationship Savings different from other savings account? First and foremost is the $150 bonus that you'll receive when you open a new account. But you also get to link your Huntington Savings account with your Huntington Checking account to earn their high interest rates! If you have a Huntington 5 Checking Account and link it with your new Huntington Relationship Savings Account you'll be able to earn 0.15% APY on your savings! If you have a Huntington 25 Checking Account and link it with your new Huntington Relationship Savings Account you'll earn 0.20% APY on your total savings! That's more than the average rates for a typical savings account. Having a Huntington Checking AND Savings account only makes sense for the convenience factor. You can take advantage of their wonderful security and overdraft features with their Relationship Savings Account and be able to continue your relationship with their easy to use Checking Accounts.
Huntington Relationship Savings Summary: 
A savings account is essentially a safe place for your hard earned cash to be held- why not make it work for you while it's sitting there in an account? Huntington Relationship Savings Account offers you the security and safe-keeping of your money but also gives you a multitude of benefits that comes with a new relationship savings account such as a chance to earn $150 bonus with sign up! A savings account that pays you to save with them is always a plus in my book. On top of that, if you already have a Huntington Checking Account you will be able to link your Relationship Savings account to earn a higher interest savings APY. If you don't have a checking account, be sure to check out our reviews on Huntington 5 Checking to see the amazing perks that come with their simple checking account. So to sum it up, Huntington Relationship Savings is a great savings account to sign up for and with it's limited time offer of $150 sign up bonus, it makes it just that much easier to choose! Be sure to check out our best bank rates!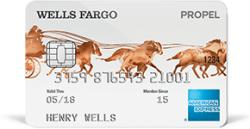 Wells Fargo Propel American Express® Card,  is offering you a chance to earn 20,000 bonus points when you spend at least $1,000 within the first 3 months of account opening. With this card you will earn 3X points at U.S. Gas Stations, 2X points at U.S. Restaurants, and 1X point on all other net purchases. On top of the great perks, you will enjoy the $0 Annual Fee and 0% Intro APR for 12 months on purchases and balance transfers, after that the variable APR will apply. Apply Now---

Wells Fargo Propel Amex Review