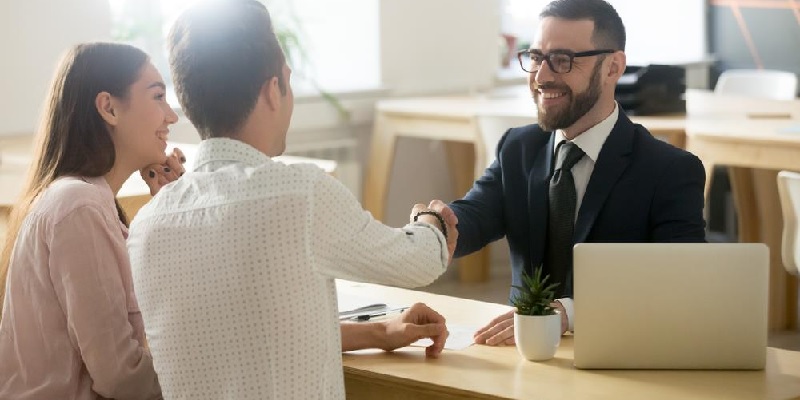 A personal banker is an employee of the bank. They are different when you compare a personal banker to a teller. Normally, a bank teller handles routine transactions and personal bankers focus on more complex jobs like: giving customer service and selling bank products that customers will benefit from.
They will manage new and old customers and help them with any questions they have on their bank's products. Plus, they can even work with other businesses as well. Read below for more information on what a personal banker is and what their jobs do.
What Roles a Personal Banker Has
Typically, with retail banking, a personal banker will assist their members with financial transactions such as opening or closing an account. They are responsible for many different things like: intricate transactions, ordering a CD, or put your money in a retirement account.
Some other things they're responsible for is: managing positive customer relationships, planning sales strategies, and informing customers on products. They even track how well the financial products are doing and make predictions for the future. A personal banker can even greet customers when they walk in as well.
The Skills They Need to Have
Since a personal banker can step in for a teller, they must have a firm grasp on handling money and other banking basics. They must be able to comprehend their financial institutes policies and procedures, and the products that they're supposed to sell to their clients.
With a personal banker, they must also have great verbal and written communication skills. Since they have to communicate with customers in person, over the phone, or via email these skills come in handy. It's mandatory to have those communication skills since they also have to handle difficult or dissatisfied customers as well.
There are some product sales goals that require the person to have good communication too. Knowing how to sell products to consumers or refer customers to other departments comes with the job. Hypothetically, if you open a checking account or need to rent a house, a personal banker will tell you what benefits comes with that. Plus, they can refer consumers to a loan officer to being looking for other options.
How to Become a Personal Banker
These types of positions normally need you to have a high school diploma or GED. However, there are several banks that want you to have some experience in the banking platform as well. Plus, you need to be experienced with basic computer skills and know how to use programs like Excel and Word. For people that don't have these basic computer skills, there are community colleges or other organizations that teach you how to work these programs.
To begin, you must apply for a position as a personal banker directly. Or build up your experience by starting off as a teller. Another thing to keep in mind is that banks look for people with some sales experience as well. So it wouldn't be a bad idea to begin in retail sales to build your communication and sales skills. Typically, the salaries for a personal banker will vary depending on your location.
If you live in an area that requires a high cost for living such as Washington, D.C, you can get a higher pay rate. Typically, the median pay is $14.16 an hour according to the Bureau of Labor Statistics. These personal bankers do have more responsibility compared to a teller. So expect to make more when you apply for this position.
Conclusion
Now, you know the difference between a personal banker and a bank teller. These two jobs do have much in common when it comes down to the requirements and responsibilities. However, a personal banker has more complex tasks to handle and can do things a bank teller cannot. These people must have great communication skills and know how to sell their banks products to consumers.