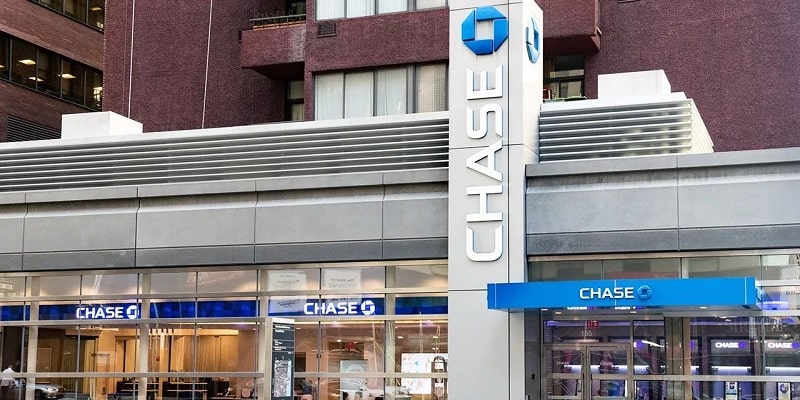 Chase Private Client can be viewed as banking for the elite. When you qualify and become their private client, you'll be granted access to exclusive perks and benefits.
But what is Chase Private Client? It's a wealth management program designed to help affluent clients manage their assets efficiently.
And right now there is a special offer where new clients can enjoy a $1,250 bonus. Clients simply have to reach specific requirements such as depositing $250,000 in qualifying new money or securities to a combination of eligible checking, savings and/or investment accounts, and maintain the balance for at least 90 days. This offer is only available to existing Chase customers.
If you're interested, continue reading down below to learn more about what Chase Private Client has to offer.
Chase Private Client Summary


• Enjoy a $1,250 bonus when you join Chase Private Client. Within 45 days, transfer a total of $250,000 or more in qualifying new money or securities to a combination of eligible checking, savings and/or investment accounts, and maintain the balance for at least 90 days.
• Offer available to existing Chase customers only.
• Experience a banking relationship that brings you more
• A team dedicated to you
• Banking with fewer fees
• Visit your nearest CPC branch
• Email my upgrade code
• Available in: AZ, CA, CO, CT, FL, GA, ID, IL, IN, KY, LA, MI, NJ, NV, NY, OH, OK, OR, TX, UT, WA, WI, WV


What Is Chase Private Client?
Carrying on what was said above, Chase Private Client is a wealth management program. This program offers a range of exclusive benefits for top Chase clients, from premium banking solutions, personalized attention, and the expertise and investment capabilities of J.P. Morgan.
It's personalized banking tailored to meet your exact needs.
As a client, you'll be assigned a team of banking professionals to help you determine and map out financial goals. This team consists of a Private Client Banker and a J.P. Morgan Private Client Advisor all whom can be reached out to via phone, email, or at your local branch.
As seen on the Chase site, they help reach financial goals by:
Discussing Your Goals and Objectives:You and your J.P. Morgan Private Client Advisor will work together to clearly define your short- and long-term goals, both big and small.
Determining Your Probability of Reaching Your Goals:We'll do a Customized Financial Analysis1 to calculate your probability of reaching your goals, looking at your cash flow needs, assets, objectives, time frame and risk tolerance.
Developing and Implementing a Personalized Strategy:Once we understand your financial picture, we develop a personalized strategy that helps you move toward where you want to be. With the global expertise of J.P. Morgan at your back, we help you consider a wide range of factors, including diversified products, market conditions and economic trends.
Your Strategy Evolves as You Do:As your life and priorities change, your strategy changes along with it. We'll continue to meet with you to help refine your financial strategy. Informed by real-time insights and expertise from our global organization, we help you stay on target.
Program Benefits
Benefits acquired from this program include priority service, no-fee banking, no ATM fees, and no exchange rate adjustment fees. Other benefits include:
Receive a 3×5 Safe Deposit Box (20% discount on larger boxes; subject to availability)
No Monthly Service Fee on Chase Private Client Checking or Savings accounts when linked to any Chase Private Client Checking account
Order cashier's checks, counter checks or money orders without paying fees
Higher limits placed on your account:

Higher Chase QuickDeposit limits ($25,000 per day and $100,000 every 30 days)
Higher Chase QuickPay with Zelle limits ($5,000 per day and $40,000 every 30 days)
Higher daily ATM withdrawal limit (of up to $2,000)
Higher daily purchase limit (of up to $7,500 when you use your Chase Private Client debit card)
An exclusive discounted rate when purchasing a home using the Chase Private Client Mortgage Rate.
Investing With Chase Private Client
Investing with Chase Private Client means you get J.P. Morgan investing capabilities. Services include retirement planning, portfolio management, annuities, and even saving for college. The services they provide are:
Helping you get a better understanding of your investment objectives, investable assets, time frame and risk tolerance.
Manage financial goals
Create strategies based on your financial analysis
Offer advice on how should manage your financial decisions as you move through the different stages of your life
Qualifications
Unfortunately, not everyone can jump right into Chase Private Client. In order to join this elite status, the first hurdle you have to cross over is having $250,000 in qualifying investments and deposits.
However, this can be done in any combination of cash, bank accounts, securities, and liquid investments. The account must also be a personal account, not a business account.
Conclusion
Using Chase Private Client can lead to reached financial and investing goals all while having a team do most of the bulk work for you. Not only that, existing Chase customers who join this exclusive program and reach the qualifications will receive a generous $1,250 bonus. 
For other alternatives, check out our featured bank bonuses. You may find other type of savings accounts that can offer you a better return. In addition, consider if you'd rather go with investment options that have lower costs or better returns. In addition, see our list of Chase credit cards to find special bonuses and premium rewards.