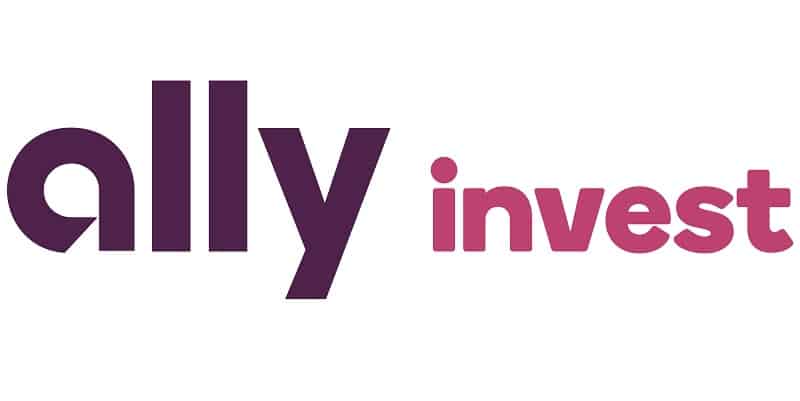 Ally Invest (formerly known as TradeKing) is well known for their no commission for stock trades, no account minimums, and online trading platform. Enjoy a wide range of self-directed and managed investment products.
Ally Invest is highly recommended for any active traders, options traders, and Forex traders. You can easily started with the $0 account balance minimum.
Ally Invest's platform is browser-based. It offers quick trading capabilities, real-time streaming quotes and data, a customizable dashboard, and access to all of its tools.
If you frequently trade from multiple computers, you'll appreciate this web-based platform, as there's no download required. You can also download Ally's app via iOS or Android to trade on-the-go.
There are loads of features and options Ally Invest has to offer. Read on for the latest bonuses, promotions, and offers Ally Invest has.
Ally Invest Up To $3,500 Cash & Free Trades Bonus
Ally Invest is offering a $50 up to $3,500 bonus. If you're transferring over from another brokerage, you can apply for a Transfer Fee Credit of up to $150 as well.
How To Get Your $3,500 Bonus
Open an account by the expiration date and fund within 60 days of account opening.

Qualifying deposits must be from outside Ally Invest.
You must fund the account with a minimum of $10,000 to receive the bonus.
The minimum qualifying funds to receive bonus offer must remain in the account (minus any trading losses) for a minimum of 90 days from the date of funding.

Depending on your initial deposit amount (see below), you'll receive the specified credit in your account within ten (10) days of meeting the qualifying requirements.
Once the account is credited, you can't withdraw the bonus and initial qualifying deposit for 300 days after requirements have been met.

If you remove the qualifying deposit(s), the bonus may be revoked.
| | |
| --- | --- |
| Deposit or Transfer Amount | Bonus Amount |
| $10,000 – $24,999 | $50 and free trades |
| $25,000 – $99,999 | $200 and free trades |
| $100,000 – $249,999 | $300 and free trades |
| $250,000 – $499,999 | $600 and free trades |
| $500,000 – $999,999 | $1,200 and free trades |
| $1,000,000 – $1,999,999 | $2,500 and free trades |
| $2,000,000+ | $3,500 and free trades |
How To Earn $150 Transfer Fee Credit
Complete a first-time ACATS account transfer of $2,500 or more to receive a Transfer Fee Credit of up $150 to cover the outgoing transfer fee from your current brokerage firm.

ACAT forms must be received within 15 days of opening new account.

The credit will be deposited to your account within 30 days of proof of purchase.

This transfer reimbursement offer does not apply to Termination Fees or Maintenance Fees.
Not valid for any retirement or ERISA qualified accounts.
Offer is not transferable.
Open to US residents only.
Excludes current Ally Invest Securities, LLC account holders.
Excludes former Ally Invest Securities, LLC (formerly TradeKing Securities LLC) account holders who have closed their accounts within the past 90 days.
Ally Invest Pricing & Information
Ally Invest features lower pricing for Stock and Options trades in comparison to many top brokerages; $0 trades, $0.50 per contract. Markets you can trade with Ally Invest include:
Stocks
Options
Bonds
ETFs
Mutual Funds
Futures
Forex
Ally Invest also has an app available for both Android and iOS to make trading more convenient. In addition, enjoy 24/7 customer care with Ally Invest. You can contact them 24/7 at 855-880-2559 or by email at [email protected]
Ally Invest Cash-Enhanced Managed Portfolio
Ally Invest Cash-Enhanced Managed Portfolio is a robo-advisor, offering automated investing and a range of services integrated on Ally.com. It requires a $100 minimum investment to create and maintain a diverse portfolio of exchange-traded funds with a competitive annual management fee of 0.00%.
The Ally Invest Cash-Enhanced Managed Portfolio contains tools to see how your money is performing or to track your goals. Existing Ally Bank customers can view their checking and savings accounts, Ally Invest brokerage account, and managed account within a unified dashboard.
To get started, you must answer a basic questionnaire. These questions will determine your risk tolerance and how the Ally Invest Cash-Enhanced Managed Portfolio will help you reach your financial goals. Then, Ally Invest will create a portfolio made of exchange-traded funds (ETFs) from nine different asset classes.
The Ally Invest Cash-Enhanced Managed Portfolio are different from other robo-advisors, offering all third-party ETFs. Instead of their own ETFs, you'll be able to see iShares and Vanguard ETF choices. If you're looking to establish the most productive portfolio, the separation of funds can come in handy.
Full Ally Invest Cash-Enhanced Managed Portfolio Review
Conclusion
For those looking for a low cost brokerage, Ally Invest is an excellent choice, especially for new traders. In addition, their current promotion definitely makes them worthy of consideration.
For experienced traders, TD Ameritrade is a great option, as their ThinkorSwim platform and long track record are superb. You can find out the Best Stock Broker Bonuses and their respective reviews, here on BankCheckingSavings.
Bookmark this page to keep up with the most updated bonuses from Ally Invest! In addition, feel free to leave a comment below on your experience with Ally Invest.


Open an E*TRADE account with all these features:
-Earn $600 to $2,500 cash bonus with deposit amount requirement
- $0 per trade; $0.65 Options Contracts
-Turn volatility into opportunity and protect your positions with professional-grade options tools and analytics.
-Mobile Pro lets you track the markets and place trades anytime, anywhere – available on iPhone, iPad, Blackberry, and Android
Open an Ally Invest account to enjoy all these benefits:
-Earn up to $3,500 cash bonus with deposit amount requirement
-$0 trades, $0.50 per contract
-LIVE Trading Platform & Mobile App: Stay on top of the market with live news/streaming quotes available across multiple devices the mobile app.
-Get a wide variety of investment products built with the do-it-yourself investor in mind PLUS in-depth research & market analysis tools to support all types of investment strategies


Open a TD Ameritrade, a leader in mobile trading, for all these features:
-Earn $100 to $600 cash bonus with new Individual, Joint or IRA account
-Get commission-free trades for 60 days
-No platform fees: Never pay a fee to use our trading platforms.
-Requires $3,000 account funding within 60 days of account opening
-$0 commission on all equity trades
-Trade & invest how you want with a variety of investment choices.
-24/7 account support and free access to trading specialists.
-Great trading platforms and tools from web to mobile and their thinkorswim platform to help you execute.