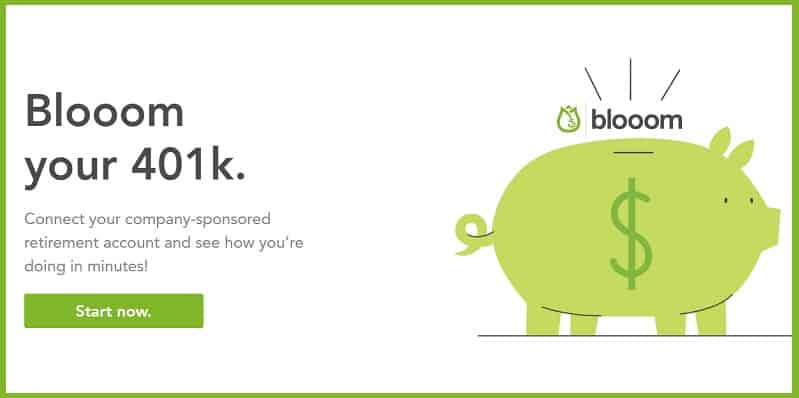 If you want the latest Blooom bonuses or promotions, be sure to check here for frequent updates!
Blooom is a robo-advisor service that can manage your retirement accounts. If you are interested in what other bonuses that Blooom has, continue reading the review below.
Checkout SmartAsset for a financial planner, it's free to use!
They are a registered and reliable investment advisor that specifically focuses on 403(b) and 401(k) plans. With Blooom, they've analyzed more than 25k 401(k) plans. This states that after careful and intricate analysis, there are more than 80% of these plans that aren't managed right.
Blooom also conducts an intricate analysis on 401(k) plans especially to ensure that IRAs aren't doing anything suspicious. This platform isn't too crowded, and one of their great perks is that they offer the ability to manage any 401(k) plan. Also see other offers from Betterment and Wealthfront.
Earn A $20 Amazon Gift Card Per Referral
After becoming a Blooom member, you can make referrals and earn a $20 Amazon gift card with each of them!
Your referrals don't necessarily have to be your clients too, they only need to use Blooom's service to analyze the condition of their 401k. You can refer people over: email, Facebook, Twitter, LinkedIn, or with your own referral link.
If your referral does sign up for Blooom, they are eligible to a 30-day free trial.
(View Blooom's Refer-A-Friend page here)
Blooom 40% Discount Bonus
Sign up by December 1, 2021 to receive the BLOOOMER promotional offer. This offer is giving a 40% off any tier for the first year valid for new clients only. This promotion is not valid with any other offers and is non-transferable. Apply promo code here.
---
How Does Blooom Work?
Blooom is composed of human advisors and automation. Blooom customer can access their financial advisors through a live chat or email them. Alternatively, you can also visit them at their company.
You cannot, however, contact them via phone.
Signing up for Blooom means that you give them access to fully invest in your retirement account. They may not be able to take out any funds, but they can invest in it any time they want.
They look at both your expected retirement age and your current age to determine if you qualify for stocks or bonds more.
The closer you are to retiring, the more they will gravitate towards bonds.
Who Is Blooom Ideal For?
Blooom is best ideal for:
Investors who prefer a visual approach
People who have employee-sponsored retirement plans
Those who prefer having a specialist and an advisor to guide them through their retirement plans
Conclusion
Blooom presents itself as a community and user friendly service when it comes to figuring out retirement plans.
They are kind enough to offer a free analysis of your 4o1k account and don't require new users to sign up in order to be eligible for this.
Blooom users can easily make referrals and earn the current bonus offer without the hassle of needing to input any promo code.
They also have transparent pricing with no hidden fees as well.
They are a trustworthy and reputable service for employees who aren't sure of where to start when it comes to retirement.