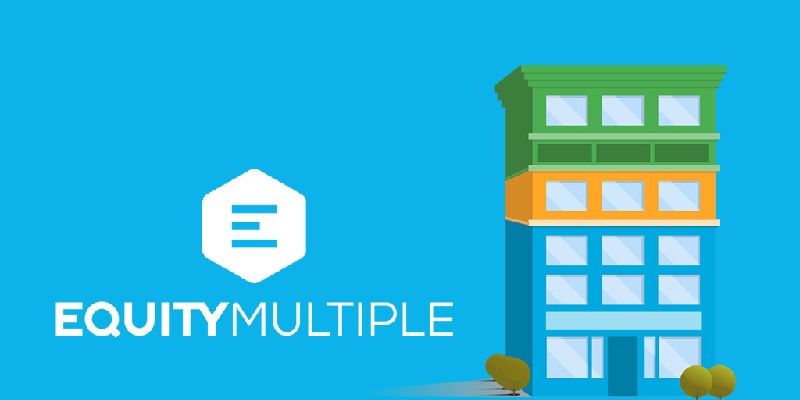 EquityMultiple is a real estate crowdfunding platform that offers accredited investors access to professionally-manage commercial real estate with three capital structures. This company was formed by industry experts and is backed by Mission Capital Advisors. Additionally, EquityMultiple has closed more than $80 billion in real estate transactions.
Check out other alternatives such as DiveryFund, Fundrise, Streitwise, and more.
Read below for more information on what they have to offer.
EquityMultiple
This is an online real estate crowdfunding company that enables members to invest in professionally managed commercial real estate. Normally, they offers you the chance to lend money to "sponsors" and other investors that want to borrow money to get real estate. When enough investors go in on a deal, the sponsor gets to receive their own loan and purchases. Investors also get their return as the sponsor to make payments on their own as well.
However, before it goes online, EquityMultiple performs background checks on everyone and the investment property. Then, it will take the deal to their partner, Growth Capital Services. This helps them decide how much risk is involved in the project.
(Visit for more information)
Investor Eligibility
Equity Multiple is open to accredited investors only. This means:
A person with a net worth (or joint net worth with a spouse) of more than $1 million excluding primary residence value or.
The individual with an annual income of more than $200,000 (or $3,000.ooo) with a spouse in every 2 years. This comes with the expectation of maintaining that income in the future.
Investment Minimum
The invest minimum will vary depending on the project. Normally, it's around $10,000, even though we found one as little as $5,000. The minimum for investments made with self-directed IRA is $20,000.
Investment Returns
EquityMultiple's rates of return will depend on the type of investment there is:
6% to 12% for equity investments
7% to 12% for preferred equity investments
7% to 12% for syndicated debt investments
Actual returns will vary and there isn't a guarantee that you will get any return. Usually, distributions are paid monthly or quarterly. However, this depends on which investment you get.
Investment Time Frames
Target hold periods will depend on the type of investment you get:
2 to 5 years for equity investments
1 to 3 years for preferred equity investments
9 to 24 months for syndicated debt investments
Remember, these assets aren't liquid. So if you think you need the money before the time frame is over, we suggest you consider different investment options.
EquityMultiple Fees
Signing up for an EquityMultiple account, looking through investment opportunities and initating an investment, is all free. However, fees will be charge for over the course of the deal, depends on the success of the investment. This is how it works:
Once an equity investment has been made, EquityMultiple charges a small annual fee (typically 0.5% of the aggregate amount invested) which is paid periodically to cover ongoing investor reporting, tax preparation and communications relating to the investment.
EquityMultiple also receives 10% of investor profits, after investors have received all of their initial investment back.
For preferred equity and debt investments, EquityMultiple typically charges a service fee in the form of a "spread" between the interest rate being paid by the loan sponsor and that being paid to investors (typically 1% of the invested capital).
Conclusion
Overall, EquityMultiple's commercial real estate crowdfunding opportunities allows accredited investors an easy way to make their portfolio more diverse. Additionally, the company is well-financed and secure with Mission Capital in their corner.