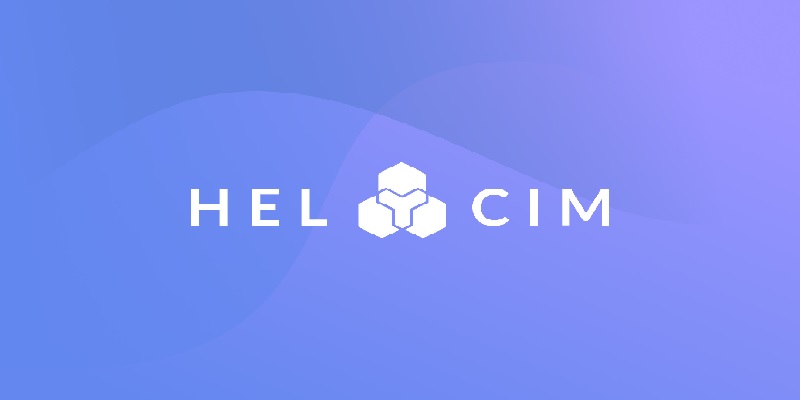 Helcim started in Candada 2006 and expanded its services to the United States in 2013. The processing company uses interchange-plus pricing and offers transparent rates and fees.
Compare the best merchant service providers here.
Read below for more information on what they have to offer.
Features
Helcim provides a full spectrum of merchant services through its integrated Helcim Commerce platform. You can choose from retail-only, eCommerce-only, and retail + eCommerce plans. Depending on which commerce plan you select, you will have access to some or all of the features below.
Merchant Accounts
Elavon is Helcim's backend processor, which means you'll have access to the former's powerful set of special features, but at a better deal than if you would sign-up for a merchant account directly with Elavon. While Elavon will be in charge of processing your transactions, Helcim will handle everything else, including monthly billing statements and customer service.
Credit Card Terminals
If you are a merchant in the United States, Helcim recommends that you buy your terminal instead of renting it. It offers several different models for sale, including the:
Ingenico iCT220 for $199
Ingenico iWL220 for $549
Ingenico iWL250 for $549 (plus $17.00 per month for the wireless data plan)
All three terminals are EMV-compliant and can accept NFC-based payments like Apple Pay.
If you already have a terminal, Helcim can reprogram it at no extra cost to you, as long as it is EMV-capable and compatible with Helcim's system.
If you want an upgrade, you can exchange your existing terminal for a refurbished, pre-programmed one through the Terminal Exchange Program for $75.
Virtual Terminal
All three Helcim commerce plans include an integrated virtual terminal which allows you to enter credit card transactions manually from any computer or by swiping with an optional USB-connected card reader.
The virtual terminal can be a backup solution if you're experiencing issues with your credit card terminal.
Payment Gateway
The Helcim eCommerce plan includes a payment gateway for accepting and processing online transactions. It comes with all the standard bells and whistles, like recurring billing support, managing customer information via a Card Vault, integrating shopping carts, hosting payment pages, and a payment gateway API that's customizable.
Mobile Processing
If you need to process transactions on-the-go, the Helcim Commerce platform includes the Helcim Commerce Mobile app and the Helcim Card Reader. The latter costs $30.00 per unit and plugs into the headphone jack on your smartphone or tablet, however, it's magstripe-only. With EMV cards becoming a standard, Helcim should upgrade to an EMV-compliant, Bluetooth-enabled card reader.
Online Shopping Cart Integration
The Helcim Commerce platform does include a fully-featured online shopping cart, but if you want to use a third-party cart, that's also possible. You can find a list of compatible shopping carts on Helcim's website.
Fees & Rates
Helcim now has better pricing, lower rates. There are no monthly fees now.
$0 Monthly Fees
$0 PCI & Non-Compliance
$0 Setup Fees
$0 Bank Deposit Fees
$0 Cancellation Fees
$0 Customer Service Fees
Customer Support & Satisfaction
Helcim's website is user-friendly in appearance and content. You can find full disclosures on fees and contracts with thorough definitions of terminology. This high level of transparency from a provider is quite rare.
Helcim is also very present in social media, with Facebook, Twitter and LinkedIn accounts. On these platforms, you'll find the company's blog and educational articles, great for getting a better grasp on credit card processing. If you're more of a visual person, check out Helcim's informative YouTube channel.
Once you've signed on, Helcim offers 24/7 support via telephone and email. Based on merchant feedback, you're in for an excellent customer service experience. Helcim has been accredited by the Better Business Bureau (BBB) since 2014, and it currently holds an A+ rating with zero complaints in the past three years. On Facebook, Helcim has a 4.3 out 5 rating from customers.
Contract & Closing
All merchants with Helcim are on a month-to-month contract. There are no early termination fees nor penalties for closing your account. All you need to do is give a 30-day notice. Compared to the industry standard, this closing process is easy and simple. Most other providers have three-year contracts with automatic renewal and an early termination fee.
Even with these lax terms, you'll want to read your contract thoroughly before you sign on the dotted line. Pay particular attention to account closure instructions. When it becomes time to close, follow the outlined steps, and you won't run into any issues.
Conclusion
With Helcim, you won't have to worry about high charges, long-term contracts, dishonest sales practices or poor customer support. The processing company has the most transparent sales practices in the merchant services industry, with rates, fees, and terms. It's all fully disclosed online. Before talking to a sales representative, you need to understand what you'll be getting with Helcim and at what price. Contracts will come with month-to-month billing with no early termination fee. Furthermore, customer support is available online or on the phone and has great reviews.