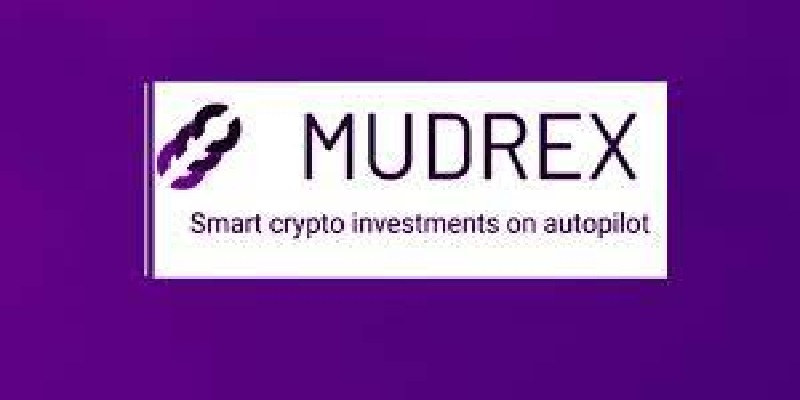 Mudrex now welcomes new customers with a $25 bonus credit, referral link needed. Plus, you'll get 50% of your referral's purchases during their first 3 months as Mudrex members. See more referral bonuses here.
Check out bitcoin bonuses and other cryptocurrency promotions here. This will include: Coinbase, BlockFi, and Voyager.
With Mudrex, it makes crypto investing simple with trading bots. There's a large variety available to suit your risk appetite, and their pricing plans are reasonable.
Read below for more information on what they have to offer.
Mudrex $25 Welcome Bonus
Receive $25 in bonus credit directly to your Mudrex balance when you use a referral link to apply. You can use your credit to subscribe to a Mudrex plan. However, this offer is available for new customers only.
(Visit for more information here)
Mudrex 50% Referral Commissions
Gain more when you refer your friends and family to Mudrex. This is how it will work:
Register to get your personal referral link.
Invite your friends, and they get a $25 gift.
You get 50% of your referrals' purchases over the course of their first 3 months.
You must have a Mudrex account in order to participate in the referral program.
Mudrex Features
Mudrex is a cryptocurrency bot that uses artificial intelligence to execute trades. Just tell the bot to buy or sell crypto when the market moves in a particular direction. These bots will work 24/7, so you can make more trades than a human could.
Some of the best features is that there's no coding knowledge required. Beginner traders can use sample bots provided, and expert traders can make and backtest strategies from scratch with the drag-and-drop tools. More of their features include:
Easy to use. Mudrex uses a "Performance Score" from 0 to 10, so you can easily gauge risk versus reward. The higher the number, the better the strategy. The bot listing page also covers various metrics, such as returns, days since live, fees and etc.
API-based integration. Mudrex integrates with a variety of top exchanges, including Binance, Bitmex, Bybit, Coinbase and more. All you need to do is connect your API keys.
Mudrex Protect. When you invest in any product, a guarantee of returns is rare. Mudrex Protect covers you. If the bot makes profit for you, then you pay. If not, you'll automatically get a refund of your fees, no questions asked.
Community and support. Mudrex has a large community of traders and investors on Discord, which is also the primary channel for customer support. You'll find that there's always people around when you need help. Mudrex founders will even provide one-on-one demos to any user who needs it.
Security. Mudrex does not hold your assets. Instead, they're stored in your existing exchange account that you have linked to Mudrex. All important personal information is stored using bank-level, AES-256 encryption. Plus, all API traffic is secured and goes through SSL, with TLS 1.2 to prevent third parties from eavesdropping on your connection. And all credit card information is stored with their payment partner, Stripe.
Mudrex Plans & Pricing
Murdex will offer 2 pricing plans: Murdex Invest, and Murdex Build
Mudrex Invest
This plan lets you invest in algorithms created by experienced traders. Each bundle is a portfolio of multiple strategies designed to work together to provide consistent gains every month. All bundles are reviewed by the Mudrex Review council and must be approved before they get published. The creator of the bundle determines the monthly fees you pay, which is a percentage of the amount you invest.
Mudrex Build
If you're a more experienced trader, use Mudrex Build to create, backtest and live trade your own trading strategies. There's a free version, which costs $0 per month. Pricing for Mudrex Build Premium is as follows:
| | |
| --- | --- |
| Billed Annually | Billed Monthly |
| $16/month | $19/month |
| 1-month free trial | 1-month free trial |
Conclusion
Mudrex makes crypto trading super easy, whether you're a rookie trader or an expert investor, thanks to its intelligent algorithm trading system and easy-to-use platform. Just apply now and you'll get a $25 bonus credit.
Currently, 3Commas is anothr crypto platform that uses trading bots, and they are offering a 3-day free trial.