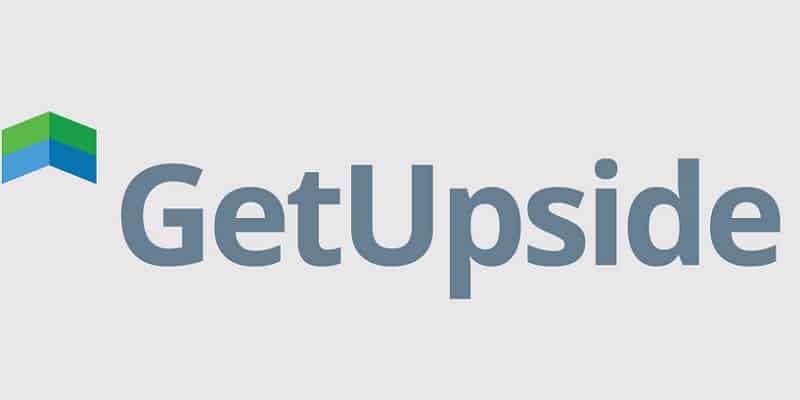 GetUpside is currently offering up to $0.25 per gallon cash back on gas, up to 15% on groceries and up to 35% cash back at restaurants. If you are interested in what other bonuses that GetUpside has, continue reading the review below.
Designed for convenient saving when it comes to spending money at gas stations, grocery stores and restaurants, GetUpside can offer you exclusive deals that you might not get anywhere else.
In addition to the cash back you can earn on gas, groceries and dining, there is also a first fill-up bonus that is up to $0.50 cash back per gallon and a referral program that can maximize your earnings.
GetUpside Cash Back Offers
You can earn cashback on daily purchases such as gas, groceries and dining out.
Take advantage of this offer by following these simple steps!
Download the free GetUpside app
Register for an account
Search for any offer that appeals to you and claim it
Purchase either with a debit or credit card
Receive your cash back!
You may also cash out via PayPal, check or a digital gift card
Gas Station Cash BackGrocery Store Cash BackRestaurant Cash Back
You can get up to $0.25 cash back per gallon at these following locations.
These also include brand name gas stations such as Shell, BP, Exxon, Marathon, Sunoco, etc.
Maryland
Virginia
Delaware
North Carolina
South Carolina
New York
You're eligible to earn up to 15% cash back on groceries at select stores in Maryland, Virginia and Washington, D.C.
If you have points, you can pair them with GetUpside to also earn cash back this way as well.
GetUpside offers up to 35% cash back when you dine out in Maryland, Virginia and Washington, D.C.
GetUpside First Fill-Up Bonus
For your first tank fill-up, you can save up to $0.50 a gallon when you use a promo code.
Here are some promo codes that are available right now:
How to Earn This Bonus
Download the GetUpside app
Enter your promo code at registration
Receive up to $0.50 a gallon off your first fill-up
GetUpside Referral Offers
For every new referral, you will get a $0.20 per gallon cash back.
You may also earn $0.02 per gallon for each referral that buys gas and redeems through GetUpside.
How to Earn This Bonus
Log into GetUpside to get your original referral code
Share the code with people you know to earn cash back
Your referral has to spend at least $10 on their first gas purchase to be eligible for the cash back.
There is no limit to how many people you can refer