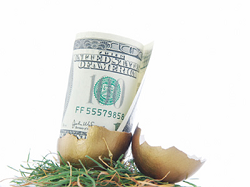 Those who are looking for the highest interest rates may want to consider opening a certificate of deposit(CD). If you want to park your money anywhere between 1 year to 5 year, banks and credit unions can offer much higher yields than a savings account.
However, not all CDs are the same. Below are the best national CD Rates for 6-month, 9-month, 1 year, 18-month, 2 year, 3 year, 4 year, and 5 year! Our exclusive list is the most up to date, best national CD rates table you will find on the net!

Synchrony Bank is offering one of the best competitive rates for their various CD terms. Synchrony Bank offers 3-Month CDs to 60-Months CDs from 0.75% APY to an impressive 3.10% APY! The minimum deposit to open an of the CD accounts is $2,000. Hurry and take advantage of these great CDs rates today! Apply Now---

Synchrony Bank CD

Review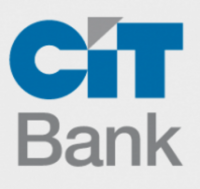 CIT Bank is offering a competitive rate of 2.50% APY on a 12-Month CD term . To sign up with CIT Bank, you are only required to be at least 18 years old and be a U.S. citizen. In addition, be sure to have a check or bank account number to electronically transfer money into your new CD account. With a wide range of CD lengths, you get to choose which account fits you the best! If you are interested, then head over and sign up for a CD account to start earning! Sign Up Now---

CIT Bank CD Review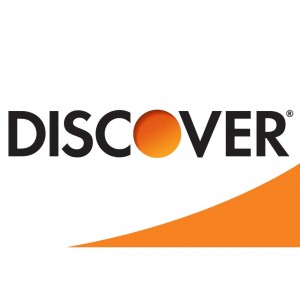 Discover Bank CD: Provides you a choices with the length of your CDs ranging from 3 months to 10 years. With 3 months you get to enjoy a 0.35% APY and if you choose the 10 year term you can enjoy 3.10% APY. Discover Bank provides you the best service and keeps you in mind, so sign up today for their Certificate of Deposit account! Apply Now---

Discover Bank CD Review

Barclays is offering rates from 0.35% APY on 3-Month CD to 3.10% on 60-Month CD. The wide variety of CD lengths allows you to be in total control of your banking experience with Barclays, while also being able to enjoy great features such as no minimum balance at opening, interest that compounds daily, as well as no hidden fees whatsoever! Apply Now---

Barclays CD Review
Editor's Note
: Rates are subject to change. Feel free to leave us a comment if you see any rates changed in any of the links below.
Looking for a specific term? See below for our list of the best CD rates in the following terms:
Best 6-Month CD Rates – Nationwide
Best 6-Month CD Rates – State/Local
| Bank | State(s) | APY | Min | Max | Account Name | Review |
| --- | --- | --- | --- | --- | --- | --- |
| Advantage Federal Credit Union | NY | 2.50% | $500 | --- | 5-Month CD | Review |
| Bankers Trust | AZ, IA | 2.35% | $1K | --- | 7-Month CD | Review |
| First Peoples Community Federal Credit Union | MD, PA, WV | 2.35% | $500 | --- | 6-Month CD | Review |
| Washington Federal Bank | AZ, ID, NM, NV, OR, TX, UT, WA | 2.20% | $1K | --- | 7-Month CD | Review |
| Sunstate Bank | FL | 2.10% | $2.5K | --- | 7-Month CD | Review |
| Evans Bank | NY | 2.00% | $500 | --- | 6-Month CD | Review |
| Evergreen Bank Group | IL | 2.00% | $10K | --- | 7-Month CD | Review |
Best 9-Month CD Rates – Nationwide
Best 9-Month CD Rates – State/Local
Best 1-Year CD Rates – Nationwide
Best 1-Year CD Rates – State/Local
| Bank/Credit Union | State(s) | % APY Rate | Review |
| --- | --- | --- | --- |
| Advancial Federal Credit Union | AK, LA, NJ, OK, TX | 3.04% ($50K Min) 12-Month CD | Review |
| BankNorth | ND, SD | 3.01% (%1K min) 14- Month CD | Review |
| Wayne Westland Federal Credit Union | MI | 3.01% ($5K min) 15- Month CD | Review |
| Associated Credit Union of Texas | TX | 3.00% ($1K Min) 13-Month CD | Review |
| HarborOne Bank | MA, NH, ME, CT, VT, RI | 3.00% ($1K Min) 14-Month CD | Review |
| Kemba Financial Credit Union | OH | 3.00% ($10K Min) 14-Month CD | Review |
| Liberty Bank | CT | 3.00% ($500 Min) 12-Month CD | Review |
| Pawtucket Credit Union | RI, MA, CT | 3.00% ($1K Min) 15-Month CD | Review |
| United Federal Credit Union | AR, IN, MI, NV, NC, OH, OK | 3.00% ($500 Min) 14-Month CD | Review |
| Unibank For Savings | MA | 3.00% ($500 Min) 14-Month CD | Review |
| New Millennium Bank | NJ, NY | 2.95% ($10K Min) 12-Month CD | Review |
| General Electric Credit Union | OH, KY, IN | 2.90% ($100K Min) 12-Month CD | Review |
| State Bank of India | IL | 2.89% ($2.5K Min) 15-Month CD | Review |
| BrightStar Credit Union | FL | 2.85% ($500 min) 13-Month CD | Review |
| First Peoples Community Federal Credit Union | MD, PA, WV | 2.85% ($500 min) 18-Month CD | Review |
| The Village Bank | MA | 2.85% 13-Month CD ($500 min) | Review |
| Centris Federal Credit Union | NE, IA | 2.85% ($90K Min) 14-Month CD | Review |
| First United Bank | OK, TX | 2.85% ($50K Min) 14-Month CD | Review |
| Pioneer Valley Credit Union | CT, MA, NH, NY, RI, VT | 2.80% ($1K Min) 13-Month CD | Review |
| United Texas Bank | TX | 2.80% ($1,000 Min) 12-Month CD | Review |
| Affiliated Bank | TX | 2.75% 13-Month CD ($10K min) | Review |
| American Eagle Bank | IL | 2.75% ($1K Min) 14-Month CD | Review |
| Andigo CU | IL | 2.75% ($1K Min) 14-Month CD | Review |
| Scient Federal Credit Union | CT, MA, NY, RI | 2.75% ($1K Min) 12-Month CD | Review |
| Westfield Bank | OH | 2.75% ($2.5K Min) 13-Month CD | Review |
| Independent Bank | CO, TX | 2.73% ($1K Min) 13-Month CD | Review |
| USE Federal Credit Union | OK | 2.70% ($1K Min) 17-Month CD | Review |
| Argentine Federal Savings | KS | 2.65% ($1K Min) 14-Month CD | Review |
| Kemba Credit Union | IN, KY, OH | 2.65% ($500 Min) 10-Month CD | Review |
| Ocean Bank | FL | 2.65% ($2,500 Min) 13-Month CD | Review |
| Reliance Bank | IL, MO | 2.65% ($1,000 Min) 13-Month CD | Review |
| IC Federal Credit Union | NJ | 2.63% 12-Month CD ($500 min) | Review |
| IC Federal Credit Union | MA | 2.59% ($500 Min) 12-Month CD | Review |
| Lewis Clark Credit Union | ID, WA | 2.58% ($2,500 Min) 12-Month CD | Review |
| Horizon Credit Union | WA, ID, MT | 2.53% 15-Month CD ($1,000 min) | Review |
| City Credit Union | CA | 2.50% ($500 Min) 12-Month CD | Review |
| Core Bank | KS, NE | 2.50% ($10k-25k Min) 14-Month CD | Review |
| F&M Bank | TN | 2.50% ($1,000 Min) 12-Month CD | Review |
| Institution For Savings | MA | 2.50% ($500 Min) 15-Month CD | Review |
| Navigant Credit Union | RI, CT, MA | 2.50% ($500 Min) 13-Month CD | Review |
| ParkeBank | NJ, PA | 2.50% ($500 Min) 13-Month CD | Review |
| Washington Federal Bank | AZ, ID, NM, NV, OR, TX, UT, WA | 2.50% ($1,000 Min) 13-Month CD | Review |
| First Advantage Bank | KY, TN | 2.45% ($10K Min) 14-Month CD | Review |
| Liberty Bell Bank | NJ | 2.45% APY 13-Month CD, 3.00% APY 15-Month CD Rates Special | Review |
| Park Bank | WI | 2.45% ($10K Min) 19-Month CD | Review |
| CFBank | OH | 2.40% ($5K Min) 13-Month CD | Review |
| Banc of California | CA | 2.35% ($25K Min) 12-Month CD | Review |
| BCU | IL, WI | 2.35% ($500 Min) 11-Month CD | Review |
| InTouch Credit Union | MI, VA, NV, TN, TX | 2.35% ($1,000 Min) 11-Month CD | Review |
| Metro Credit Union | MA | 2.35% ($500 Min) 12-Month CD | Review |
| Beverly Bank | MA | 2.30% ($500 Min) 15-Month CD | Review |
| EvaBank | AL | 2.30% ($1K Min) 11-Month CD | Review |
| Kellogg Community Credit Union | MI | 2.30% ($500 Min) 11-Month CD | Review |
| RSI Bank | NJ | 2.30% ($1,000 Min) 15-Month CD | Review |
| The MINT National Bank | TX | 2.30% ($1K Min) 13-Month CD | Review |
| Brookline Bank | MA | 2.25% ($5K Min) 13-Month CD | Review |
| EFCU Financial | LA | 2.25% ($500 Min) 12-Month CD | Review |
| Evergreen Bank Group | IL | 2.25% ($10K Min) 13-Month CD | Review |
| Investors Community Bank | WI | 2.25% ($5K Min) 12-Month CD | Review |
| Northfield Bank | NJ, NY | 2.25% ($2,500 Min) 11-Month CD | Review |
| TruWest Credit Union | AZ, TX | 2.25% ($1K Min) 14-Month CD | Review |
| Wellesley Bank | MA | 2.25% ($10K Min) 14-Month CD | Review |
| State Bank | OH, IN | 2.25% ($1K Min) 18-Month CD | Review |
| Sunstate Bank | FL | 2.25% ($2.5K Min) 13-Month CD | Review |
| Byline Bank | IL, WI | 2.20% ($5K Min) 13-Month CD | Review |
| Congressional Bank | DC, MD, VA | 2.20% ($25K Min) 14-Month CD | Review |
| Park Bank | WI | 2.20% ($10K Min) 13-Month CD | Review |
| RSI Bank | NJ | 2.20% ($1,000 Min) 11-Month CD | Review |
| Hudson Valley Federal Credit Union | NY | 2.19% ($750 Min) 12-Month CD | Review |
Best 18-Month CD Rates – Nationwide
Best 18-Month CD Rates – State/Local
Bank/Credit Union
State(s)
% APY Rate
Review
Floridacentral Credit Union
FL
4.07% 15-Month CD ($50K min)

Review

Greenville Heritage Federal Credit Union
NC
3.299% ($1K Min) 15-Month Term CD

Review

CoVantage Credit Union
WI, MI
3.25% ($5K Min) 17-Month Term CD

Review

Kohler Credit Union
WI
3.25% 18-Month CD ($10K min)

Review

TruWest Credit Union
AZ, TX
3.25% 19-Month CD ($500 min)

Review

The Village Bank
MA
3.05% 20-Month CD ($500 min)

Review

Tremont Credit Union
MA
3.05% APY 15-Month CD ($1K min)

Review

Amplify Credit Union
TX
3.03% APY 18-Month CD ($500 min)

Review

Provident Credit Union
CA
3.01% 18-Month CD ($10K min)

Review

Cross River Bank
CT
3.00% 15-Month CD ($1K min)

Review

Elmira Savings Bank
NY
3.00% 19-Month CD ($500 min)

Review

Homeland Credit Union
OH
3.00% 18-Month CD ($75K min)

Review

Hanscom Federal Credit Union
MA, VA
3.00% 19-Month CD ($1K min)

Review

IBM SECU
FL, GA
3.00% 18-Month CD ($1K min)

Review

Liberty Bank
CT
3.00% 18-Month CD ($500 min)

Review

Kellogg Community Credit Union
MI
3.00% 19-Month CD ($500 min)

Review

MIDFLORIDA Credit Union
FL
3.00% 18-Month CD ($1,000 min)

Review

United Federal Credit Union
AR, IN, MI, NV, NC, OH, OK
3.00% 16-Month CD ($500 min)

Review

First Peoples Community Federal Credit Union
MD, PA, WV
2.95% 18-Month CD ($500 min)

Review

Cross River Bank
NJ
2.79% 18-Month CD ($500 Min)

Review

Banc of California
CA
2.75% ($25 K min) 18-Month CD

Review

Service Credit Union
NH, MA
2.75% ($1K min) 15-Month CD

Review

NEFCU
NY
2.75% 18-Month CD ($1K min)

Review

Tulsa Federal Credit Union
OK
2.75% ($1K Min) 18-Month CD

Review

Market USA Federal Credit Union
SC, MD
2.70% ($500 min) 20-Month CD

Review

University of Iowa Community Credit Union
IA
2.70% ($1k Min) 15-Month CD

Review

USE Federal Credit Union
OK
2.70% ($1K min) 17-Month CD

Review

Lewis Clark Credit Union
ID, WA
2.68% ($2,500 Min) 18-Month CD

Review

First National Bank
MD, NC, OH, PA, SC, WV
2.65% ($5K min) 19-Month CD Special

Review

InTouch Credit Union
MI, VA, NV, TN, TX
2.65% ($95K Min) 21-Month Jumbo CD

Review

Fairwinds Credit Union
FL
2.63% ($1,000 Min) 18-Month CD

Review

Beverly Bank
MA
2.60% ($500 Min) 19-Month CD

Review

First Bank & Trust
IL
2.60% ($1,000 Min) 17-Month CD

Review

Washington Federal Bank
AZ, ID, NM, NV, OR, TX, UT, WA
2.60% ($1K Min) 19-Month CD Special

Review

Byline Bank
IL, WI
2.55% ($5K Min) 17-Month CD

Review

Farmers Bank
OK
2.52% ($10K Min) 18-Month CD

Review

Brookline Bank
MA
2.50% ($5K Min) 18-Month CD

Review

Financial Partners Credit Union
CA
2.50% ($5K Min) 15-Month CD

Review

Goldenwest Credit Union
UT
2.50% ($500 Min) 18-Month CD

Review

Metro Credit Union
MA
2.50% ($500 Min) 18-Month CD

Review

InTouch Credit Union
MI, VA, NV, TN, TX
2.40% ($1K Min) 21-Month CD

Review

Rhinebeck Bank
NY
2.30% ($10K Min) 20-Month CD Special

Review

HarborOne Bank
MA, NH, ME, CT, VT, RI
2.30% ($1K Min) 20-Month CD Special

Review

Beacon Credit Union
IN
2.27% ($1K Min) 15-Month CD Special

Review

Wright-Patt Credit Union
OH
2.26% ($100K Min) 18-23 Month CD Special

Review

Arbor Financial Credit Union
MI
2.25% ($250K min) 18-Month CD

Review

Institution for Savings
MA
2.25% ($1 Min) 20-Month Term CD
Review
Pioneer Federal Credit Union
ID
2.25% ($500 Min) 19- Month CD Special

Review

Winter Hill Bank
MA
2.25% ($500 Min) 17- Month CD Special

Review

Rocky Mountain CU
MT
2.18% ($1k Min) 18-Month CD

Review

Wright-Patt Credit Union
OH
2.16% ($500 Min) 18-23 Month CD Special

Review

IC Federal Credit Union
MA
2.15% ($500 Min) 18-Month CD Special

Review

Southern States Bank
AL, GA
2.15% ($500 Min) 19-Month CD Special

Review

Meredith Village Savings Bank
NH
2.07% ($500 Min) 15-Month CD Special

Review

Farmers State Bank
IA
2.05% ($250K Min) 17-Month CD Special

Review

Magnolia Bank
KY
2.05% ($500 Min) 18-Month CD Special

Review

InvesTex Credit Union
TX
2.03% ($1,000 Min) 18-Month CD

Review

Bank
of Botetourt
VA
2.02% ($500 Min) 18-Month CD Special

Review

Franklin Savings Bank
NH
2.00% ($2K min) 15-Month CD Special

Review

Home Savings
OH, PA
2.00% ($500 Min) 18-Month Term CD

Review

Neighborhood Credit Union
TX
2.00% ($1,500 Min) 17-Month Term CD

Review

Service Credit Union
MA, NH
2.00% ($1K Min) 18-Month Term CD Special

Review

Stoughton Cooperative Bank
MA
2.00% ($2.5K Min) 17-Month Term CD Special

Review

Cedar Falls Community Credit Union
IA
1.96% ($100K Min) 15-Month Jumbo Certificate
Review
Dart Bank
MI
1.91% ($500 Min) 18-Month NEW Money CD

Review

Michigan Schools and Government Credit Union
MI
1.85% ($500 Min) 18-Month CD
Review
IH Mississippi Valley Credit Union
IL, IA
1.81% ($500 Min) 15-Month CD

Review

Cedar Falls Community Credit Union
IA
1.81% ($1K Min) 15-Month Share Certificate
Review
Bankers Trust
AZ, IA
1.80% 7-27 Month CD ($1K Min Bal)

Review

Gulf Coast Federal Credit Union
TX
1.80% ($500 Min) 18-Month CD Share Certificate

Review

Members Choice Credit Union
TX
1.80% ($50K Min) 18-Month Jumbo CD Special
Review
National Bank of New York City
NY
1.80% ($2,500 Min) 18-Month CD

Review

ConnectOne Bank
NJ, NY
1.77% 18-Month CD Online Only

Review

FirstBank
FL
1.75% 18-Month CD

Review

Collins Community Credit Union
IA
1.71% ($250K Min) 15-Month Certificate
Review
Members Choice Credit Union
TX
1.70% ($500 Min) 18-Month CD Special
Review
LegacyTexas
TX
1.65% ($10K Min) 15-Month CD Special

Review

Teachers Federal Credit Union
NY
1.65% ($1K Min) 16-Month Certificate Special
Review
Lion Bank
GA
1.60% ($1K Min) 18-Month Special

Review

Red River Federal Credit Union
AR, TX
1.51% ($500 Min) 18-Month Share Certificate
Review
Utah First Credit Union
UT
1.30% ($500 Min) 18-Month Certificate

Review
Best 2-Year CD Rates – Nationwide
Best 2-Year CD Rates – State/Local
Bank/Credit Union
State(s)
% APY Rate
Review
American Eagle Financial Credit Union
CT
3.25% 24-Month CD ($1,000 min)

Review

Enterprise Bank
NJ
3.25% 24-Month CD ($1K min)

Review

Knoxville TVA ECU
TN
3.25% 24-Month CD ($2,500 min)

Review

Horizon Credit Union
WA, ID, MT
3.09% 26-Month CD ($1,000 min)

Review

Elmira Savings Bank
NY
3.15% 19-Month CD ($500 min)

Review

Kellogg Community Credit Union
MI
3.15% 19-Month CD ($500 min)

Review

Teachers Credit Union
IN, MI
3.06% ($500 Min) 22-Month CD

Review

Evergreen Bank
IL
3.05% ($10K Min) 29-Month CD

Review

IBM SECU
FL, GA
3.05% ($1K Min) 26-Month CD

Review

Aventa Credit Union
CO
3.04% ($500 Min) 30-Month CD

Review

Credit Union One of Oklahoma
OK
3.04% ($2,500 Min) 23-Month CD

Review

Oklahoma's Credit Union
OK
3.03% ($25,000 Min) 21-Month CD

Review

Blue Hills Bank
MA
3.00% ($500 Min) 29-Month CD

Review

Core Bank
KS, NE
3.00% ($10k-25k Min) 23-Month CD

Review

F&M Bank
TN
3.00% ($1,000 Min) 24-Month CD

Review

First Eagle Bank
IL
3.00% ($2,500 Min) 24-Month CD

Review

Midwest BankCentre
MO
3.00% ($5,000 Min) 24-Month CD

Review

Navigant Credit Union
RI, CT, MA
3.00% ($500 Min) 24-Month CD

Review

Pawtucket Credit Union
RI, MA, CT
3.00% ($1K Min) 25-Month CD

Review

St. Jean's Credit Union
MA
3.00% ($500 Min) 25-Month CD

Review

The First State Bank
OK
3.00% ($5K min) 2-Year CD

Review

Cross River Bank
Nj
2.94% 24-Month CD ($500 min)

Review

Affiliated Bank
TX
2.85% 24-Month CD ($10K min)

Review

Metro Credit Union
MA
2.85% ($500 Min) 24-Month CD

Review

National Bank of New York City
NY
2.85% ($2.5K Min) 24-29 Month CD

Review

State Bank of India
CA
2.83% ($50k Min) 21-Month CD

Review

BTH Bank
TX
2.78% 30-Month CD

Review

Lewis Clark Credit Union
ID, WA
2.78% ($2,500 Min) 24-Month CD

Review

Red River Credit Union
TX, AK, LA, MS
2.77% 24-Month CD

Review

EFCU Financial
LA
2.75% ($500 Min) 24-Month CD

Review

First National Bank
MD, NC, OH, PA, SC, WV
2.75% ($5K Min) 25-Month CD Special

Review

Mechanics Cooperative Bank
MA
2.75% ($2.5k Min) 27-Month CD

Review

Savings Institute Bank & Trust
CT, RI
2.75% ($500 Min) 27-Month CD

Review

Washington Trust
RI, CT, MA
2.75% ($500 Min) 24-Month CD

Review

University of Iowa Community Credit Union
IA
2.70 ($100K Min) 30-Month CD

Review

Brookline Bank
MA
2.60 ($5K Min) 24-Month CD

Review

Direct Federal Federal Credit Union
MA
2.55% 21-Month CD

Review

First Nations Bank
IL
2.55% (10K Min) 24-Month CD Special

Review

Sunstate Bank
FL
2.55% ($2.5k Min) 25-Month CD Special

Review

InvesTex Credit Union
TX
2.53% ($1,000 Min) 24-Month CD

Review

Founders Federal Credit Union
SC
2.52% ($500 Min) 24-Month CD Special

Review

Gulf Coast Federal Credit Union
TX
2.50% ($500 Min) 24-Month CD Share Certificate

Review

Kellogg Community Credit Union
MI
2.50% ($500 Min) 22-Month CD

Review

Melrose Bank
CT, ME, MA, NH, RI & VT
2.50% 24-Month CD

Review

Rockland Federal Credit Union
MA
2.50% ($500 Min) 20-Month CD

Review

Scient Federal Credit Union
CT, MA, NY, RI
2.50% ($1K Min) 25-Month CD

Review

Tinker Federal Credit Union
OK
2.43% 24-Month CD

Review

First American International Bank
NY
2.40% ($0+ Min) 24-Month CD

Review

Investors Community Bank
WI
2.40% 24-Month CD

Review

Notre Dame Federal Credit Union
IN
2.40% 24-Month CD

Review

Wright-Patt Credit Union
OH
2.36% ($100k Min) 24-35 Month CD

Review

Financial One Credit Union
MN
2.30% ($1k min) 23-Month CD

Review

Magnolia Bank
KY
2.30% 24-Month CD

Review

Patelco Credit Union
CA
2.25% ($1K Min) 24-35 Month CD

Review

Red Rocks Credit Union
NY
2.25 ($1K Min) 30-Month CD

Review

Red Rocks Credit Union
CO
2.25 ($100K Min); 2.00% ($50K Min); 1.75% ($10K Min) 2-Year CD

Review

Westerra Credit Union
CO
2.25% ($10K Min) 24-Month CD

Review

Wright-Patt Credit Union
OH
2.25% ($500 Min) 24-35 Month CD

Review

Huntington Bank
IN, KY, MI, OH, PA, WV
2.20% ($1K Min) 19 Month CD

Review

S&T
Bank
PA, OH
2.10% ($1K Min) 25-Month CD

Review

Dollar Bank
OH, PA
2.10% ($10K Min) 25-Month Certificate

Review

Collins Community Credit Union
IA
2.01% ($250K Min) 28-Month Certificate
Review
Ferguson Federal Credit Union
MS
2.00% ($1K Min) 2-Year CD
Review
First Green Bank
FL
2.00% ($10K Min) 33-Month CD Special

Review

Frankenmuth Credit Union
MI
2.00% ($500 Min) 21-Month CD Special

Review

Lewis Clark Credit Union
ID, WA
1.92% ($2500 Min) 24-Month CD

Review

Capital Educators Credit Union
ID
1.90% ($500 Min) 24-Month CD

Review

FirstBank
FL
1.90% ($1K Min) 29-Month CD

Review

VyStar Credit Union
FL
1.90% ($50K Min) 24-Month CD

Review

Hanover Community Bank
NY
1.85% ($500 Min To Open) 24-Month CD
Review
Greater Iowa Credit Union
IA
1.81% ($1K Min) 22-Month Special Share Certificate
Review
Bankers Trust
AZ, IA
1.80% 7-27 Month CD ($1K Min Bal)

Review

Hanover Community Bank
NY
1.80% ($500 Min To Open) 29-Month CD
Review
Pioneer Federal Credit Union
ID
1.80% ($500 Min) 25-Month Special CD
Review
Sandy Spring Bank
MD, VA
1.80% ($10K Min) 27-Month Special CD
Review
Sandy Spring Bank
MD, VA
1.50% ($10K Min) 25-Month Special CD
Review
Westerra Credit Union
CO
1.50% ($10K Min) 25 Month Bump-Up Add-On CD
Review
Utah First Credit Union
UT
1.40% ($500 Min) 2 Year CD

Review

Public Service Credit Union
CO
1.25% ($1K Min) 2 Year CD

Review

First Home Bank
FL
1.20% ($25K Min) 25 Month CD

Review
Best 3-Year CD Rates – Nationwide
Best 3-Year CD Rates – State/Local
| Bank/Credit Union | State(s) | % APY Rate | Review |
| --- | --- | --- | --- |
| Columbia Credit Union | WA, OR | 3.60% ($100K Min) 30-Month CD | Review |
| Credit Union One of Oklahoma | OK | 3.56% ($2,500 Min) 35-Month CD | Review |
| Gesa Credit Union | ID, WA | 3.50% ($500 min) 36-Month CD | Review |
| Sharon Bank | PA | 3.50% ($25,000 min) 39-Month CD | Review |
| Solvay Bank | NY | 3.50% ($2,500 min) 36-Month CD | Review |
| Centris Federal Credit Union | NY | 3.41% ($90,000 min) 40-Month CD | Review |
| 1st MidAmerica Credit Union | IL, MO | 3.39% ($1,000 min) 35-Month CD | Review |
| Neighbors Federal Credit Union | LA | 3.37% ($1,500 min) 36-Month CD | Review |
| | DE, PA | 3.36% 36-Month CD ($500 min) | Review |
| Bank of New England | IN | 3.35% ($50K min) 33-Month CD | Review |
| Four Points Federal Credit Union | CO, IA, KS, MO, NE, SD, WY | 3.35% ($10K min) 30-Month CD | Review |
| Northeast Credit Union | NH, ME | 3.33% ($500 min) 33-Month CD | Review |
| Bankers Trust | AZ, IA | 3.30% 36-Month CD ($1k min) | Review |
| Providence Bank | IL, MO | 3.30% 30-Month CD ($100K min) | Review |
| EFCU Financial | LA | 3.25% ($500 min) 36-Month CD | Review |
| United Federal Credit Union | AR, IN, MI, NV, NC, OH, OK | 3.20% ($500 min) 36-Month CD | Review |
| University of Iowa Credit Union | IA | 3.20% ($1K Min) 34-Month CD | Review |
| Bank of New England | NH, MA | 3.15% ($10K Min) 36-Month CD | Review |
| Homeland Credit Union | OH | 3.15% 30-Month CD ($75K min) | Review |
| Lewis Clark Credit Union | ID, WA | 3.15% ($2500 Min) 36-Month CD | Review |
| General Electric Credit Union | OH, KY, IN | 3.05% ($500 Min) 36-Month CD | Review |
| Freedom Credit Union | PA | 3.56% ($500 Min) 30-Month CD | Review |
| Maine Highlands Federal Credit Union | ME | 3.04% ($500 Min) 36-Month CD | Review |
| Meredith Village Savings Bank | NH | 3.04% ($500 Min) 36-Month CD | Review |
| 1st United Credit Union | CA | 3.00% (1K Min)- 40-Month CD | Review |
| Coastal Credit Union | NC | 3.00% ($250 Min) 39-Month CD | Review |
| EFCU Financial | LA | 3.00% 39-Month CD ($500 Min) | Review |
| Evans Bank | NY | 3.00% 30-Month CD ($500 Min) | Review |
| Franklin Savings Bank | NH | 3.00% ($2K Min) 42-Month CD | Review |
| Greater Hudson Bank | NY | 3.00% ($10K Min) 36-Month CD | Review |
| Institution For Savings | MA | 3.00% ($500 Min) 30-Month CD | Review |
| NEFCU | NY | 3.00% ($1K Min) 36-Month CD | Review |
| Notre Dame Federal Credit Union | IN | 3.00% ($500 Min) 36-Month CD | Review |
| Taunton Federal Credit Union | MA, RI | 3.00% ($250 min) 36-Month CD | Review |
| Teachers Federal Credit Union | NY | 3.00% ($1,000 min) 30-Month CD | Review |
| Gulf Coast Federal Credit Union | TX | 2.99% ($500 Min) 36-Month Share Certificate | Review |
| Goldenwest Credit Union | UT | 2.85% ($500 Min) 31-Month CD | Review |
| BCU | IL, WI | 2.75% ($500 Min) 30-Month CD | Review |
| Centreville Bank | RI | 2.75% ($20K Min) 36-Month CD | Review |
| Kellogg Community Credit Union | MI | 2.75% ($500 Min) 33-Month CD | Review |
| P1FCU | ID, MT, OR, WA | 2.75% ($500 Min) 36-Month CD | Review |
| Sunstate Bank | FL | 2.75% ($2.5k Min) 35-Month CD | Review |
| BMI Federal Credit Union | OH | 2.70% ($5K Min) 37-Month CD | Review |
| Columbia Credit Union | WA, OR | 2.65% ($5K Min) 25 Month CD | Review |
| National Bank of New York City | NY | 2.65% 36-41 Month CD | Review |
| Union Bank | VT, NH | 2.62% 36 Month CD Special | Review |
| Financial One Credit Union | MN | 2.60% ($1k Min) 35-Month CD | Review |
| First Commonwealth Bank | PA, OH | 2.60% ($2,500 Min) 36-Month CD | Review |
| Investors Community Bank | WI | 2.60% ($5K Min) 36-Month Special CD | Review |
| Mercantil Bank | FL, TX | 2.60% ($500 Min) 36-Month Special CD | Review |
| First National Bank of Long Island | NY | 2.55% ($500 Min) 3-Year CD | Review |
| Shell Federal Credit Union | TX | 2.55% ($50K Min) 30-Month CD | Review |
| Wright-Patt Credit Union | OH | 2.51% ($100k Min) 3-Year CD | Review |
| First American International Bank | NY | 2.50% ($0+ Min) 36-Month CD | Review |
| Home Savings | OH, PA | 2.50% ($500 Min) 36-Month CD | Review |
| Wright-Patt Credit Union | OH | 2.41% ($500 Min) 3-Year CD | Review |
| Bankers Trust | AZ, IA | 2.40% ($1k Min) 40-Month CD | Review |
| Planters Bank | KT, TN | 2.38% ($2,500 min) 36-Month CD | Review |
| Farmers State Bank | IA | 2.35% ($250K Min) 34-Month Special CD | Review |
| Florida Credit Union | FL | 2.25% 37-Month CD | Review |
| Triangle Credit Union | MA, NH | 2.25% 35-Month Special CD | Review |
| Fairport Savings Bank | NY | 2.15% ($500 Min) 35-Month CD Special | Review |
| Solidarity Community Federal Credit Union | IN | 2.15% ($500 Min) 37-Month CD | Review |
| Citadel | PA | 2.10% ($500 Min) 3-Year CD | Review |
| Perpetual Federal Savings Bank | OH | 2.07% ($1K Min) 3-Year Certificate | Review |
| 1st Gateway Credit Union | IA, IL | 2.05% ($10K Min) 40-Month CD | Review |
| Haverhill Bank | MA, NH | 2.02% ($500 Min) 3-Year CD | Review |
| VITAL Federal Credit Union | SC | 2.01% ($500 Min) 3-Year IRA Share Certificate | Review |
| Cyprus Credit Union | UT | 3.00% ($1,000 Min) 30-Month CD Special | Review |
| Frankenmuth Credit Union | MI | 2.25% ($500 Min) 37-Month CD Special | Review |
| Primary Bank | NH | 2.00% 3-Year CD | Review |
| American United Federal Credit Union | UT | 2.00% ($500 Min) 3-Year Certificate | Review |
| BTH Bank | TX | 1.95% ($10K Min) 30-Month Worry-Free CD | Review |
| Utah First Credit Union | UT | 1.85% 3-Year CD | Review |
| IH Mississippi Valley Credit Union | IL, IA | 1.81% ($500 Min) 36-Month CD | Review |
| Bayer Heritage Federal Credit Union | OH, SC, WV | 1.77% ($500 Min) 36- to 47-Month Certificate Term | Review |
| Navy Army Community Credit Union | TX | 1.70% ($1K Min) 30-Month CD | Review |
| 1st Gateway Credit Union | IA, IL | 1.30% ($1K Min) 3-Year CD | Review |
| BTH Bank | TX | 1.26% ($1K Min) 3-Year CD | Review |
| InvesTex Credit Union | TX | 1.06% ($50K Min) 3-Year Jumbo CD | Review |
| InvesTex Credit Union | TX | 0.90% ($5K Min) 3-Year CD Promo | Review |
Best 4-Year CD Rates – Nationwide
Best 4-Year CD Rates – State/Local
Bank/Credit Union
State(s)
% APY Rate
Review
Kemba Financial Credit Union
OH
4.00% ($10K Min) 44-Month CD

Review

Pelican State Credit Union
LA
3.61% ($500 Min) 4-Year Share Certificate

Review

Fahey Bank
OH
3.50% ($500 Min) 48-Month CD

Review

Tech Credit Union
IN, IL
3.50% ($100K Min) 50-Month Jumbo Compound CD

Review

United Federal Credit Union
AR, IN, MI, NV, NC, OH, OK
3.50% ($500 Min) 48-Month CD

Review

Neighbors Federal Credit Union
LA
3.50% ($1,500 Min) 48-Month CD

Review

Scient Federal Credit Union
CT, MA, NY, RI
3.40% ($1K Min) 48-Month CD

Review

United Federal Credit Union
AR, IN, MI, NV, NC, OH, OK
3.40% ($500 Min) 46-Month CD

Review

Lewis Clark Credit Union
ID, WA
3.15% ($2500 Min) 48-Month CD

Review

National Bank of New York City
NY
3.10% ($2.5K Min) 48-53 Month CD

Review

Fairwinds Credit Union
FL
3.05% ($1,000 min) 44-Month CD Special

Review

Oklahoma's Credit Union
OK
3.05% ($10K min) 42-Month CD Special

Review

Chemung Canal Trust Company
NY
3.03% ($10K min) 48-Month CD

Review

Founders Federal Credit Union
SC
3.03% ($500 min) 48-Month CD

Review

Embassy Bank
PA
3.00% ($500 Min) 59-Month CD

Review

State Bank
OH, IN
3.00% ($1K Min) 48-Month CD

Review

Washington Trust
RI, CT, MA
3.00% ($500 Min) 4-Year CD

Review

Water and Power Community Credit Union
CA
3.00% ($10K Min) 4-Year CD

Review

ELGA
Credit Union
MI
2.90% ($5K Min) 55-Month CD

Review

Liberty First Credit Union
NE
2.85% ($25K Min) 37 Month CD

Review

APG Federal Credit Union
MD
2.80% ($100 Min) 48-59 Month CD

Review

BMI Federal Credit Union
OH
2.80% ($5KMin) 49 Month CD

Review

National Bank of New York City
NY
2.80% ($1,000 Min) 54-59 Month CD

Review

Crescent Bank
LA
2.78% ($1,000 Min) 4-Year CD

Review

Dime Community Bank
NY
2.75% ($500 Min) 48-Month CD

Review

Investors Community Bank
WI
2.75% ($5K Min) 48-Month CD

Review

Pioneer Federal Credit Union
ID
2.70% ($500 Min) 37-Month CD

Review

P1FCU
ID, MT, OR, WA
2.95% ($500 Min) 4-Year CD

Review

Wright-Patt Credit Union
OH
2.63% ($100k Min) 48-59 Month CD

Review

First American International Bank
NY
2.60% ($0+ Min) 48- Month CD

Review

First National Bank
MD, NC, OH, PA, SC, WV
2.55% ($5K Min) 52-Month CD Special

Review

Spokane Teachers Credit Union
ID, WA
2.53% ($25K Min) 48-60 Month CD

Review

Wright-Patt Credit Union
OH
2.53% ($500 Min) 48-59 Month CD

Review

BankGloucester
MA
2.52% ($50K Min) 48-Month CD

Review

Institution for Savings
MA
2.50% ($250K Min) 4-Year Platinium Money Market Combo CD
Review
InvesTex Credit Union
TX
2.50% ($5K Min) 4-Year CD Promo
Review
InvesTex Credit Union
TX
2.50% ($50K Min) 4-Year Jumbo CD
Review
Solidarity Community Federal Credit Union
IN
2.50% ($500 Min) 59-Month CD


Review



United Federal Credit Union
AR, IN, MI, NV, NC, OH & OK
2.50% 55-Month CD

Review

FirstBank of Nebraska
NE
2.47% ($1K Min) 48-Month CD

Review

BankGloucester
MA
2.42% ($500 Min) 48-Month CD

Review

VyStar Credit Union
FL
2.40% ($50K Min) 4-Year Share Certificate

Review

Deere Employees Credit Union
GA, IA, IL, ND, SC, WI
2.38% ($500 Min) 4-Year IRA & Share Certificate
Review
Jefferson Financial Credit Union
LA
2.38% ($10K Min) 4-Year Special Share CD
Review
IH Mississippi Valley Credit Union
IA, IL
2.32% ($500 Min) 4-Year CD
Review
Tech Credit Union
IN, IL
2.29% ($1K Min) 50-Month Premium Compound CD
Review
Bayer Heritage Federal Credit Union
OH, SC, WV
2.28% ($500 Min) 48- to 59-Month CD
Review
Perpetual Federal Savings Bank
OH
2.28% ($1K Min) 4-Year Certificate
Review
ASI Federal Credit Union
LA
2.27% ($1K Min) 4-Year Share Certificate
Review
Dollar Bank
OH, PA
2.25% ($25K Min) 49-Month Certificate

Review
Best 5-Year CD Rates – Nationwide
Best 5-Year CD Rates – State/Local
Bank/Credit Union
State(s)
% APY Rate
Review
Founders Federal Credit Union
SC
4.06% ($500 min) 5-Year CD

Review

Bank of Utica
NY
4.00% ($500 min) 60-Month CD

Review

Fahey Bank
OH
4.00% ($500 min) 60-Month CD

Review

Sharonview Federal Credit Union
NC, SC, GA, TN, VA
4.00% 64-Month CD

Review

First Guaranty Bank
LA, TX
3.75% (2500) 5-Year CD

Review

Pelican State Credit Union
LA
3.71% ($500 Min) 5-Year Share Certficate

Review

Alaska USA Federal Credit Union
AK, AZ, CA, WA
3.7% 5-Year CD ($250K Min)

Review

Firelands Federal Credit Union
OH
3.60% 5-Year CD

Review

Shell Federal Credit Union
TX
3.60% ($50K min) 5-Year CD

Review

Neighbors Federal Credit Union
LA
3.57% ($1,500 min) 60-Month CD

Review

Texas Bay Credit Union
TX
3.56% 60-Month CD

Review

SRP Federal Credit Union
GA, SC
3.54% 54-Month CD

Review

Lebanon Federal Credit Union
PA
3.51% 66-Month CD

Review

Mountain America CU
TX
3.51% 60-Month CD

Review

BMO Harris Bank
AZ, FL, IL, IN, KS, MN, MO, WA, WI
3.50% ($5K Min) 5-Year CD

Review

EFCU Financial
LA
3.50% ($500 min) 5-Year CD

Review

Rocky Mountain Credit Union
MT
3.50% ($1,000 min) 5-Year CD

Review

Whatcom Educational Credit Union
WA
3.50% ($500) 5-Year CD

Review

Arapahoe Credit Union
CO
3.40% ($100) 5-Year CD

Review

Lewis Clark Credit Union
ID, WA
3.35% (2500) 5-Year CD

Review

Commerce National Bank & Trust
FL
3.30% ($500 min) 5-Year CD

Review

ValleyStar Credit Union
NC, VA
3.30% ($2,500 min) 5-Year CD

Review

America First Credit Union
UT, AZ, NV
3.25% ($500 Min) 5-Year CD

Review

Cyprus Credit Union
UT
3.25% ($1,000 Min) 5-Year CD

Review

EFCU Financial
LA
3.25% ($500 Min) 5-Year CD

Review

First National Bank of Long Island
NY
3.25% 10-Year CD

Review

Idaho Central Credit Union
ID, NV
3.25% ($500 min) 5-Year CD

Review

Kemba Credit Union
IN, KY, OH
3.25% ($500 min) 72-Month CD

Review

National Bank of New York City
NY
3.45% ($2.5K Min) 54-59 Month CD

Review

Pinnacle Bank
AZ
3.25% ($1K Min) 5-Year CD

Review

Nusenda Credit Union
NM
3.23% 5-Year CD ($200K Min)

Review

Prairieland Federal Credit Union
IL
3.15% ($100K Min) 5-Year Jumbo CD

Review

Union Bank and Trust
CO, IA, KS, MO, NE & SD
3.14% ($25K Min) 5-Year CD

Review

Deseret First Credit Union
UT
3.10% ($500 Min) 5-Year CD

Review

ELGA Credit Union
MI
3.10% ($5,000 Min) 65-Month CD

Review

BCU
IL, WI
3.05% ($500 Min) 65-Month CD

Review

Horizon Credit Union
WA, ID, MT
3.04% ($1,000 Min) 60-Month CD

Review

Crescent Bank
LA
3.03% ($1,000 Min) 5-Year CD

Review

Capital Educators Federal Credit Union
ID
3.00% ($500 Min) 5-Year CD

Review

Financial One Credit Union
MN
3.00% ($1k Min) 5-Year CD

Review

First National Bank
MD, NC, OH, PA, SC, WV
3.00% ($5K Min) 61-Month CD Special

Review

First National Bank of Long Island
NY
3.00% 7-Year CD

Review

Geddes Federal S&L
NY
3.00% 63-Month CD

Review

Guilford Savings Bank
CT
3.00% ($5k min) 60-Month CD Special

Review

Icon Credit Union
ID, OR
3.00% ($500 min) 5-Year CD

Review

Investors Community Bank
WI
3.00% 5-Year CD

Review

Mercantil Bank
FL, TX
3.00% ($10K Min) 5-Year CD

Review

Service Credit Union
MA, NH
3.00% ($1K Min) 5-Year CD

Review

Prairieland Federal Credit Union
IL
3.00% ($1K Min) 5-Year CD

Review

RCB Bank
OK, KS
3.00% ($1K Min) 5-Year CD

Review

Wright-Patt Credit Union
OH
2.87% ($100k Min) 6-Year CD

Review

BTH Bank
TX
2.84% 5-Year CD

Review

APG Federal Credit Union
MD
2.80% ($100 min) 48-59 month CD

Review

First National Bank of Long Island
NY
2.80% 5-Year CD

Review

State
Bank of Southern Utah
UT
2.78% ($500 Min) 5-Year CD

Review

Wright-Patt Credit Union
OH
2.76% ($500 Min) 6-Year CD

Review

InvesTex Credit Union
TX
2.75% ($5K Min) 5-Year Promo CD

Review

P1FCU
ID, MT, OR, WA
3.15% ($500 Min) 5-Year CD

Review

FirstBank of Nebraska
NE
2.68% ($1K Min) 5-Year CD

Review

VyStar Credit Union
FL
2.65% ($50K Min) 5-Year CD

Review

First Bank of Tennessee
TN
2.62% ($500 Min) 5-Year CD
Review
Shell Federal Credit Union
TX
2.60% ($50K Min) 5-Year CD
Review
Jefferson Financial Credit Union
LA
2.58% ($10K Min) 5-Year Share/IRA Certificate
Review
Achieva Credit Union
FL
2.55% ($75K Min) 5-Year IRA Plus CD
Review
America First Credit Union
AZ, NV, UT
2.55% ($500 Min) 5-Year CD
Review
First National Bank
MD, NC, OH, PA, SC, WV
2.55% ($10K Min) 120-Month CD Special

Review

Shell Federal Credit Union
TX
2.55% ($500 Min) 5-Year CD
Review
Utah First Credit Union
UT
2.55% ($500 Min) 5-Year CD

Review

Wasatch Peaks Credit Union
UT
2.55 ($500 Min) 5-Year Certificate
Review
ASI Federal Credit Union
LA
2.53% ($1K Min) 5-Year Share Certificate
Review
Bayer Heritage Federal Credit Union
OH, SC, WV
2.53% 5-Year Certificate
Review
Indiana Members Credit Union
IN
2.53$ ($1K Min) 5-Year CD
Review
Spokane Teachers Credit Union
ID, WA
2.53$ ($25K Min) 48-60 Month CD

Review

Planters Bank
KT, TN
2.53% ($2500 min) 60-Month CD

Review

SouthEast Bank
TN
2.51% ($1K Min) 5-Year CD
Review
General Electric Credit Union
OH
2.50% ($500 Min) 5-Year Share Certificate
Review
American United Federal Credit Union
UT
2.50% ($500 Min) 5-Year CD
Review
Bank of Utica
NY
2.50% ($500 Min) 5-Year CD
Review
Blue Hills Bank
MA
2.50% ($500 Min) 59-Month Bump Up CD Promo
Review
Granite Credit Union
UT
2.50% ($500 Min) 5-Year CD
Review
Idaho Central Credit Union
ID, NV
2.50% ($500 Min) 5-Year Promo CD
Review
Northfield Bank
NJ, NY
2.50% ($2,500 Min) 5-Year CD

Review

University Federal Credit Union
UT
2.50% ($500 Min) 5-Year Share Certificate
Review
Utah Community Credit Union
UT
2.50% ($500 Min) 5-Year CD
Review
Community Financial Credit Union
MI
2.30% ($1K Min) 57-Month CD

Review

FirstBank
FL
2.25% ($1K Min) 60-Month CD

Review