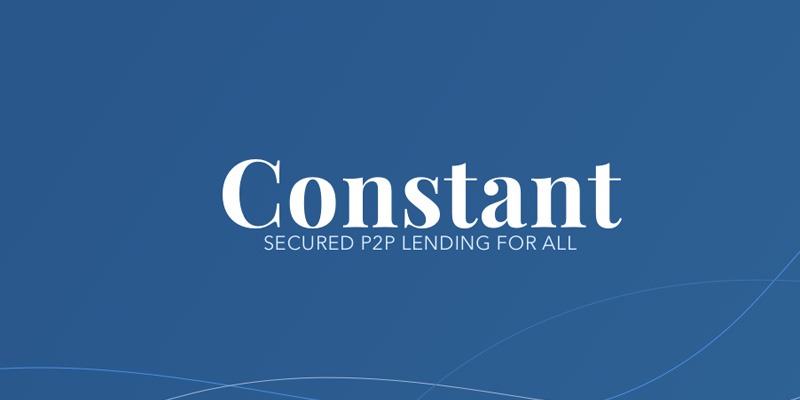 MyConstant now has a $20 cash bonus for their new members. Plus, you will even receive a $20 cash bonus for each person that you've referred towards this P2P (peer-to-peer) lending service. Check out other referral bonuses here.
With MyConstant, they will match borrowers that need a loan with lenders that want to make extra money. However, compared to other lending services, your investments will be secured and protected by borrower collateral. This will be in the form of cryptocurrency and smart contacts.
See other cryptocurrency offers from Coinbase, Gemini, and Voyager.
Read below for more information on MyConstant and their recent bonuses.
MyConstant $20 Welcome Bonus
Keep in mind that this referral offer changes often. As of right now the latest offer is a 4% APY rate on a $2,000 trial bonus.
Receive a $20 cash bonus when you make a new MyConstant account with this referral link and verify your ID. To partake in this bonus:
Click the "create account" button.
Verify your ID
The $20 bonus will be credited immediately into your account.
There won't be any investment or holding period needed. This way, you can withdraw your bonus right after you get it. The offer is available in the U.S. for customers that pass the KYC verification.
(Visit Constant for more information)
MyConstant $20 Referral Rewards
Give $20 to get $20 when you've referred your friends to invest with MyConstant. To take part in this bonus you must:
Go to the "referral" section of your Constant account.
Send out invites with your personal referral code or share it on social media.
When one of your referrals signs up with Constant with your referral link, then passes their KYC ID verification, the both of you will receive a $20 cash bonus.
Additionally, you can receive 10% of your referral's Flex interest earned in the first year. This is paid out each second. The most you'll be able to earn from their referral program is about $1,000,000.
---
MyConstant Features
Once a borrower signs up for MyConstant, applies for a loan and is approved, the algorithm will match them with lenders that sign up to fund loans. Some of their features are:
Secured investments. MyConstant borrowers will be required to put down collateral that must be equivalent to about 150% of the loan. Normally, the collateral is more concrete like a car or business.
Secure escrow. Borrower collateral is held in an Ethereum smart contract or in a BitGo cold wallet. It's insured for about $100 million. If the borrower defaults the loan, their collateral will be sold immediately and you'll receive your principal and profit right back. This is guaranteed.
Low minimum. Their minimum requirement for you to begin investing is $50.
Your rate and terms. Pick the interest rate that you want to gain, no more than 12% APR, and your term from about 30 days to 18 months.
Automatic APY. While the funds wait for a match, they will stay in a Flex deposit account and gain an immediate 4% APY. This can be withdrawn whenever you want free of charge.
No fees for investors. There won't be a fee to invest or to use MyConstant. All of their crypto and fiat withdrawals have no charges.
No banks. Investments occur faster this way with less hassle.
Conclusion
Overall, there are so many neat perks that comes with investing with MyConstant. Their minimum requirements are low and you'll be able to set your own rates and terms. Additionally, their process is virtual and requires less hassle with a lower risk included. However, if you don't find this offer appealing check out other investment platforms.