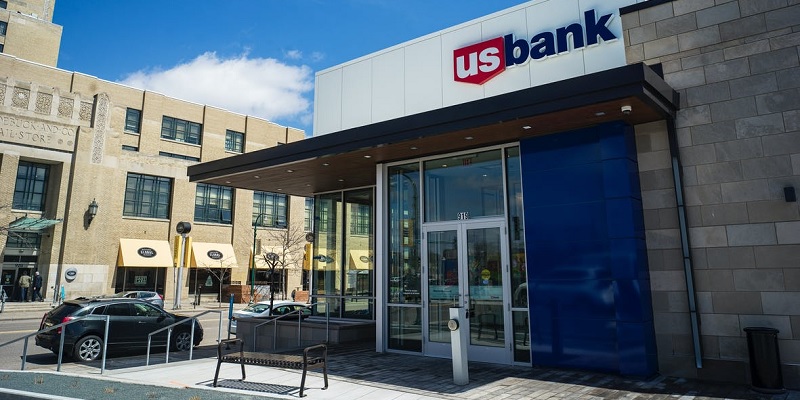 Here you will find the latest U.S. Bank credit card promotions, bonuses, and offers.
U.S. Bank has several options when it comes to credit cards, with a variety of rewards & features to help best suit your needs.
You'll surely find a credit card that fits your lifestyle.
---
U.S. Bank Credit Card Bonuses
---
U.S. Bank Personal Credit Cards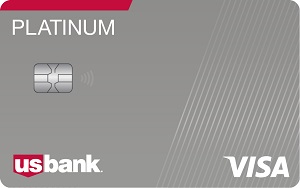 The U.S. Bank Visa® Platinum Card offers 0% Intro APR on purchases and balance transfers for 18 billing cycles. After that, a variable APR currently 18.99% - 28.99%.

You'll have the flexibility to choose a payment due date that fits your schedule. In addition, you'll get up to $600 protection on your cell phone (subject to $25 deductible) against covered damage or theft when you pay your monthly cellular telephone bill with your U.S.Bank Visa® Platinum Credit Card.

This card has no annual fee.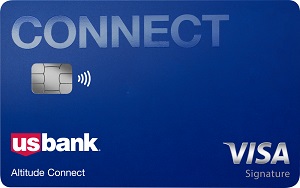 The U.S. Bank Altitude® Connect Visa Signature® Card offers 50,000 bonus points when you spend $2,000 in eligible purchases within the first 120 days of account opening. That's a $500 value redeemable towards travel, gift cards, cash back, merchandise and more.

You'll be able to earn:
• 4X points on travel and at gas stations
• 2X points at grocery stores, grocery delivery, dining and streaming services
• 1X point on all other eligible purchases.

Furthermore, you'll receive $30 credit for annual streaming service purchases such as Netflix and Spotify®. and receive up to $100 in statement credits for reimbursement toward your TSA PreCheck® or Global Entry® application fee once every four years.

This card comes with $0 introductory annual fee for the first 12 months, After that $95.


U.S. Bank Business Credit Cards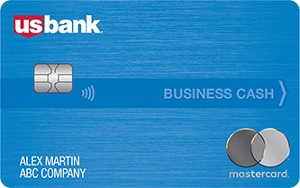 The U.S. Bank Business Cash Rewards World EliteTM Mastercard® offers $500 cash back after spending $3,000 in the first 90 days of opening your account. Limited time offer.

You'll earn:
• Up to 3% cash back on eligible gas station, office supply store and cell phone/service provider net purchases.
• 1% cash back on other eligible net purchases with no limit on total rewards and they never expire!

Plus, a 25% Annual Cash Rewards bonus, up to $250.

There is no annual fee.


---
Things You Should Know About U.S. Bank
---
US Bank isn't necessarily known for their credit card sign-up bonuses. However, when it comes to their credit card perks and offers, they may be worth taking a look at. Before checking out US Banks credit cards, I definitely recommend giving this list a run-down!
Freeze your SageStream & ARS credit reports before applying for any US Bank credit cards. US Bank checks these reports, but they don't help you at all. Instead, it's another reason for them to deny you. If you're applying for a US Bank checking account, you'll need to unfreeze these reports. You don't need to freeze those credit reports for in-branch promotional bonuses.
US Bank merges multiple inquiries within the same day into a single hard pull.
There is no maximum amount of US Bank credit cards you can hold. Though, it's more difficult to get approved if you have many cards with them.
Minimum spending requirement starts as soon as your card is approved. Only primary card (not authorized user) spending counts for minimum spending requirements.
You can view your pre-approved offers online.
It's not possible to change your product brands. However, you can downgrade to the US Bank Cash+ card to earn 5% back on your choice category.
They do match-ups when it comes to increases in sign-up bonuses. If you see a higher sign-up offer for the same card, chances are, you could be matched up if there hasn't been too much time in between applications and when you make the request.
Credit utilization is based on what is listed on the first of each month. This is useful if you need to reduce your credit utilization for FICO scores.
Your statement closing date can be changed. You may want to change it to just before then end of the month to show a low balance, as recommended above.
A different credit report won't be pulled if the one US Bank wants to use is frozen. You can't give them a PIN to access a frozen report.
If US Bank denies you for a credit card, call for reconsideration. US Bank may approve you after they ask some basic questions. Make sure you have a valid reason for wanting the card, for example, a unique feature that the card offers. In addition, know your credit score and report, as different cards require different scores.
US Bank will usually do a soft pull for credit limits when you use an online form or do it over the phone. 
If US Bank increases the sign-up bonus of one of their cards you've recently applied for, they can match it. 
When claiming retention, the annual fee on FlexPerks cards will usually be waived. They give enough you points to offset the annual fee. You could pay the fee in cash and use the points to get travel redemption options.
US Bank doesn't report business credit cards to the personal credit bureaus. This is useful for keeping your credit report cleaner.
If you cancel your card within 30 days of the annual fee posting, they'll refund it for you. This is useful if you forget to cancel the card before the annual fee hits.
US Bank will waive fees on their checking if you have a credit card from them. Personal credit cards will waive the fees on personal accounts and business credit cards will waive the fee on business accounts.
Application statuses can't be checked online. Instead, you have to call them at (800) 947-1444.
Sign up bonuses aren't paid out early. Apply with plenty of time before wanting to redeem points/miles.
US Bank does have a referral program. You can refer a friend to one of their cards to earn a bonus of up to 10,000 points per referral.
If you have auto-pay set up, US Bank will pay the full statement balance if you make a partial payment.
Conclusion
Didn't find any U.S. Bank credit card bonuses you liked from this list? See our list of the best credit card promotions and their respective reviews to find the best one that suits your needs, here on BankCheckingSavings.
In addition, if you're interested in opening a new checking and/or savings account, you can find a collection of our best bank bonuses with some of our helpful guides listed on there if you need any additional information!
To earn more, see our review on U.S. Bank and see the latest U.S. Bank promotions & bonuses.