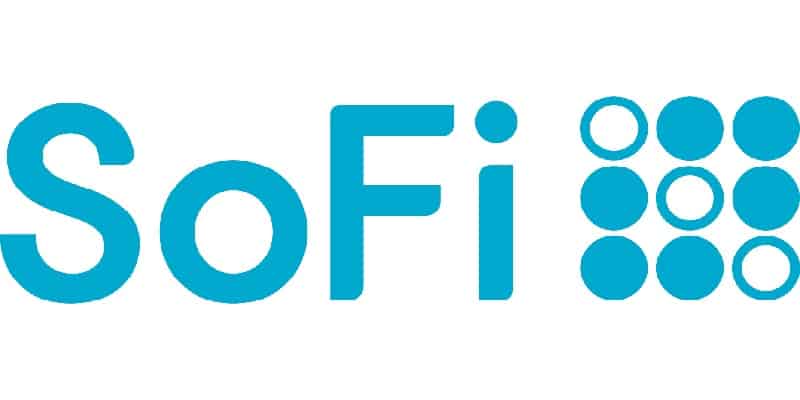 SoFi is an online finance company that provides multiple products such as student loan refinancing, mortgages and personal loans. The company was started in 2011 and had a vision to provide more affordable options for those dealing with debt to fund their education. Check out our complete list of SoFi Checking Bonuses here.
Their personal loan are targeted for recent college graduates looking to consolidate debt. Loan amounts max out at $100,000 and can be paid over a term period of 2 to 7 years. Read on to learn more about SoFi's loan program.
(Sign Up Now)
Learn more about Sofi loans and other student refinancing and personal loans from our list of best loan lenders here.
Borrower Averages
The following are a list of borrower averages for the following categories:
Credit Score: 720
Credit History: Short
Annual Income: $114,000
Asides from loans, SoFi also offers checking  bonuses. Check out our complete list  of  SoFi Checking Bonuses here.
SoFi Terms & Fees
| | |
| --- | --- |
| Loan Amounts | $5,000 – $100,000. The minimum is $10,000 for California residents. |
| Loan Terms | 2 to 7 years |
| Repayment Options | Monthly |
| Origination Fee | None |
| APR | Fixed: 5.99% to 18.28% APR (with AutoPay) |
| Prepayment | None |
| Late Payment | None |
| NSF/Returned Payment | None |
| Unemployment Protection | Yes |
How It Works
Find the rate that you qualify for in 2 minutes with no commitment.
When you're ready, complete your online application with help from our SoFi loan consultants.
Sign your documents, and funds are deposited into your account.
(Sign Up Now)
Please Note: To check the rates and terms you qualify for, SoFi conducts a soft credit pull that will not affect your credit score. However, if you choose a product and continue your application, they will request your full credit report from one or more consumer reporting agencies, which is considered a hard credit pull and may affect your credit.
SoFi Pros & Cons
ProsCons
Easy online application process
The initial credit check won't affect your credit score, but if your loan is approved, a hard inquiry will show up on your report.
There are no fees you have to worry about
No collateral required with this loan
Competitive fixed rates
Time for funds to hit account is approximately 7 days
Good credit score required
Online Only
Not available in all states. You can't apply for a SoFi personal loan if you live in Mississippi.
Conclusion
SoFi is a convenient way to bank online. If you are someone looking for a loan and want an easy to manage account, check out  this  offer from SoFi.