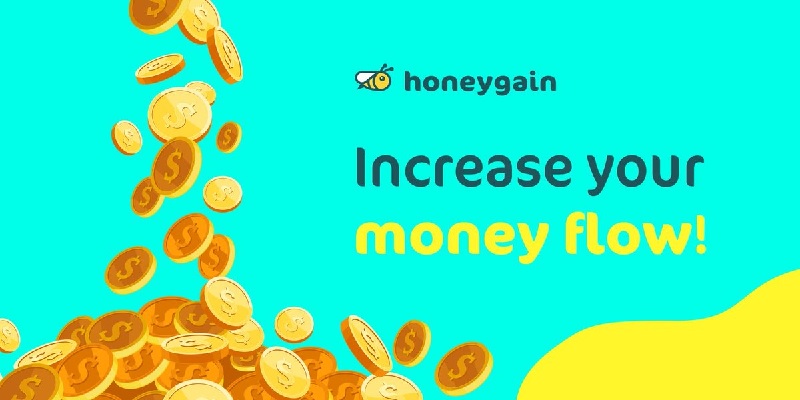 Honeygain now has a $5 cash bonus for new members. Additionally, they also have a Give $5 Get 10% referral program as well. Check out other money referral bonuses here.
With Honeygrain, it will assist you in earning passive income without the hard work. Just share your unused internet traffic with companies that require it to do their job online. Furthermore, just download Honeygrain on your mobile device or computer and connect it to the internet. Honeygrain has paid more than $500,000 up to date.
Read below for more information on what Honeygrain has to offer.
Honeygain $5 Welcome Bonus
Receive a $5 credit bonus when you use a referral link to apply for a free Honeygain account. Just share your internet with them so they can get to work right away. Additionally, your bonus will automatically be deposited into your account.
Feel free to leave your unique referral link down in the comments section below.
(Visit for more information)
Honeygain Give $5, Get 10% Referral Bonuses
Just give your friends a $5 cash bonus to sign up for Honeygain. Then, you'll be able to receive 10% of their daily earnings after they've applied for a free account with your personal referral link. Plus, they also have to share their internet bankdwidth for Honeygain to work. The more people you get to apply, the more money you make. Lastly, to partake in this offer just:
Apply for a free Honeygain account.
Visit the "Referrals" tab in the app or online.
Copy and share your personal referral link.
That's all you have to do to start earning more money!
Honeygain Features
Some of the perks that Honeygain has are:
Easy to use. Just download the app and make a free account then connect your device to internet.
Secure. Your internet traffic will only be used by trusted partners and it will not give access to your device storage.
Makes a difference. The internet can be more accessible for anyone. Companies will also use Honeygain to fight ads and fraud and keep the prices reasonable.
How Honeygain Works
This is how Honeygain operates:
Get the app on your preferred devices and connect it to the internet.
Their app will securely share your internet with no access to personal information.
Your connection will be used to get information from the internet.
Companies use this information for different services which includes: SEO and business intelligence, brand protection, ad verification, app testing, content delivery and price comparison.
Earn passive income when you connect your device to internet.
Additionally, Honeygain earnings will be based on the GB amount of traffic that you share with Honeygain. In other words, the more you share, the more you're able to earn. Some other factors are:
Your location. Some locations are more valued by Honeygain partners than others.
Number of IP addresses. The more IP's that you're connected to, the more you can earn with Honeygain.
Network ping and speed. The best performance will be seen on networks with speeds up to 50Mbps or more and ping less than 50ms.
Once the minimum payout limit ($20) is reached, you'll be able to withdraw the money from your account.
Conclusion
Using Honeygain will give you access to earning passive incomes in no time. Just share your unused internet with them and make a free account today!