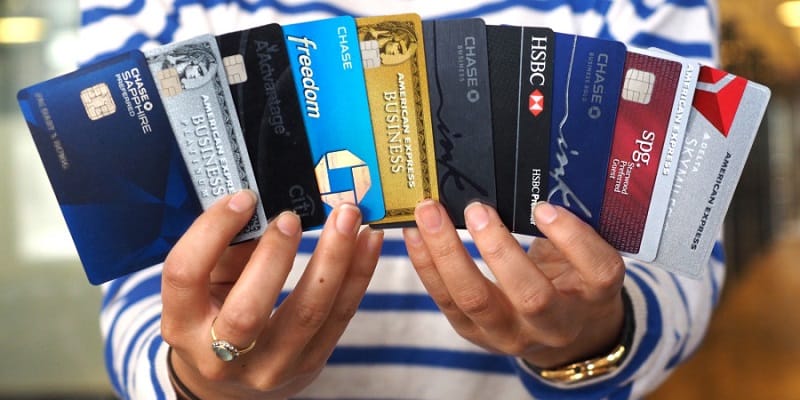 Look no further than below for Best Credit Card Promotions & Bonuses here!
You will find the best publicly available credit card signup bonus, offers, deals, and promotions. The best rewards credit cards for signup bonuses and category spend bonuses with spending requirements, points/miles worth, and full review.
You'll find this exclusive credit card promotions list to be the absolute best to earn thousands of dollars in free points, miles, and cash! Don't forget to check our full list of Business credit card promotions!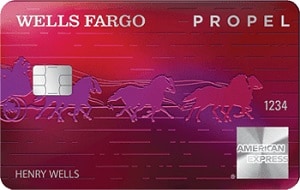 The Wells Fargo Propel American Express® Card offers 20,000 bonus points when you spend $1,000 in purchases in the first 3 months – a $200 cash redemption value.

You'll earn 3X points for:
• eating out and ordering in
• gas stations, rideshares and transit
• travel including flights, hotels, homestays and car rentals
• on popular streaming services
• 1X points on other purchases

This card comes with no annual fee.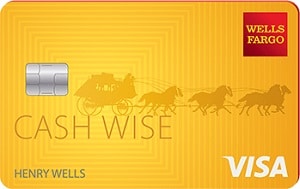 The Wells Fargo Cash Wise Visa® Card a $150 cash rewards bonus after spending $500 in the first 3 months.

You'll earn an unlimited 1.5% cash rewards on purchases. You can also enjoy earning 1.8% cash rewards on qualified digital wallet purchases, like Apple Pay® or Google Pay™, during the first 12 months from account opening.

This card comes with $0 annual fee on top of up to $600 protection on your cell phone (subject to $25 deductible) against covered damage or theft when you pay your monthly cellular telephone bill with your Wells Fargo Cash Wise Visa® Card.


BankCheckingSavings Top Pick Promotions:
Credit Card
Bonus
Annual Fee
Review
Chase IHG® Rewards Club Premier Credit Card
Learn More
140,000 Bonus Points
$89

Review

Hilton Honors American Express Business Card
Learn More
125,000 Bonus Points
$95

Review

Hilton Honors American Express Surpass® Card
Learn More
125,000 Bonus Points
$95

Review

Hilton Honors Ascend Card from American Express
Learn More
125,000 Bonus Points
$95

Review

Chase British Airways Visa Signature® Card
Learn More
Up To 120,000 Bonus Avios
$95

Review

UnitedSM Business Card
Learn More
100,000 Bonus Miles
$99

Review

Southwest Rapid Rewards® Performance Business Credit Card
Learn More
100,000 bonus points
$199

Review

Chase Ink Business PreferredSM Credit Card
Learn More
100,000 Bonus Points
$95

Review

Marriott Bonvoy BoundlessTM Credit Card
Learn More
75,000 Bonus Points
$95

Review

The Business Platinum Card® from American Express
Learn More
75,000 Membership Rewards® Points
$595

Review

U.S. Bank Business Leverage Visa Card®
Learn More
75,000 Points
$95, waived your first year.

Review

Hilton Honors American Express Card
Learn More
75,000 Hilton Honors Bonus Points
$0

Review

Marriott Bonvoy BusinessTM American Express® Card
Learn More
75,000 Bonus Points
$125

Review

IHG® Rewards Club Traveler credit card
Learn More
75,000 Points
$0

Review

CitiBusiness® / AAdvantage® Platinum Select® Mastercard®
Learn More
70,000 Bonus Miles
$0 first year; $99 after

Review

The World Of Hyatt Credit Card
Learn More
60,000 Bonus Points
$95

Review

The Platinum Card® from American Express
Learn More
60,000 Membership Rewards®
$550

Review

Southwest Airlines® Rapid Rewards® Premier Business Card
Learn More
60,000 Bonus Points
$99

Review

Capital One® Spark® Miles for Business
Learn More
50,000 Bonus Miles
$0 for the first year; $95 after that

Review

Capital One® Spark® Cash for Business
Learn More
$500
$0 for the first year; $95 after that

Review

Chase Ink Business UnlimitedSM Credit Card
Learn More
$500
$0

Review

Citi® / AAdvantage® Platinum Select® World Elite™ Mastercard®
Learn More
50,000 Bonus Miles
$0 first year; $99 after

Review

Chase Ink Business Cash℠ Credit Card
Learn More
$500
$0

Review

Chase Sapphire Preferred® Card
Learn More
50,000 Bonus Points
$95

Review

Chase Sapphire ReserveSM Card
Learn More
50,000 Bonus Points
$550

Review

Citi® / AAdvantage® Executive World Elite™ Mastercard®
Learn More
50,000 Bonus Miles
$450

Review

Delta SkyMiles® Reserve American Express Card
Learn More
45,000 Bonus Miles + 10K MQMs
$550

Review

Delta SkyMiles® Reserve Business American Express Card
Learn More
45,000 Bonus Miles + 20K MQMs
$550

Review

Delta SkyMiles® Platinum Business American Express Card
Learn More
45,000 Bonus Miles
$250

Review

Chase UnitedSM Explorer Card
Learn More
40,000 Bonus Miles
$0 first year, then $95

Review

Delta SkyMiles® Platinum American Express Card
Learn More
40,000 Bonus Miles
$250

Review

Delta SkyMiles® Gold Business American Express Card
Learn More
40,000 Bonus Miles
$0 for the first year; $95 after that

Review

Chase Southwest Rapid Rewards® Plus Credit Card
Learn More
40,000 Bonus Points
$69

Review

Chase Southwest Rapid Rewards® Premier Credit Card
Learn More
40000 Bonus Points
$99

Review

Southwest Rapid Rewards® Priority Credit Card
Learn More
40,000 Bonus Points
$149

Review

Capital One® Venture® Rewards Credit Card
Learn More
50,000 Bonus Miles
$0 for the first year; $95 after that

Review

U.S. Bank Business Cash Rewards World EliteTM Mastercard®
Learn More
$500
$0

Review

Delta SkyMiles® Gold American Express Card
Learn More
35,000 Miles
$0 for the first year; $95 after that

Review

American Express Gold Card
Learn More
35,000 Membership Rewards® Points
$250

Review

Capital One® Savor® Cash Rewards Card
Learn More
$300
$0 for the first year; $95 after that

Review

Marriott Bonvoy BoldTM Credit Card
Learn More
30,000 Bonus Points
$0

Review

Blue Cash Preferred® Card from American Express
Learn More
$250
$95

Review

Capital One® VentureOne® Rewards Credit Card
Learn More
20,000 Bonus Miles
$0 for the first year; $95 after that

Review

Capital One® Spark® Cash Select for Business
Learn More
$200
$0

Review

Capital One® Spark® Miles Select for Business
Learn More
20,000 Bonus Miles
$0

Review

Citi Rewards+SM Card
Learn More
15,000 Bonus Points
$0

Review

TD Cash Credit Card Card
Learn More
$150
$0

Review

Capital One® SavorOne® Cash Rewards Credit Card
Learn More
$150
$0

Review

Chase Freedom® Card
Learn More
$150
$0

Review

Chase Freedom Unlimited® Card
Learn More
$150
$0

Review

Blue Cash Everyday® Card from American Express
Learn More
$150
$0

Review

Capital One® Quicksilver® Cash Rewards Credit Card
Learn More
$150
$0

Review

American Express Cash Magnet® Card
Learn More
$150
$0

Review

American Airlines AAdvantage MileUpSM Card
Learn More
10,000 Bonus Miles
$0

Review

Delta SkyMiles® Blue American Express Card
Learn More
10,000 bonus miles
$0

Review

Citi Rewards+SM Student Card
Learn More
2,500 Bonus Points
$0

Review

Costco Anywhere Visa® Card by Citi
Learn More
N/A
$0

Review

Citi® Diamond Preferred® Card
Learn More
N/A
$0

Review

Citi® Secured Mastercard®
Learn More
N/A
$0

Review

Citi Simplicity® Card
Learn More
N/A
$0

Review

Citi® Double Cash Card
Learn More
N/A
$0

Review

The Blue Business® Plus Credit Card from American Express
Learn More
N/A
$0

Review

SimplyCash® Plus Business Credit Card from American Express:
Learn More
N/A
$0

Review

Capital One® Spark® Classic for Business
Learn More
N/A
$0

Review

Capital One® Platinum Credit Card
Learn More
N/A
$0

Review

Capital One® Secured Mastercard®
Learn More
N/A
$0

Review

Journey® Student Rewards from Capital One®
Learn More
N/A
$0

Review
Best Credit Card Promotions:
Credit Cards
Bonus/Worth
Spending Requirement
Annual Fee
Review
Amex Hilton Honors
100K Points
$1,000 in 3 months
$0

Review

Chase Iberia Visa Signature Card
100K Points
$3,000 in 3 months; $20,000 total in first year
$95

Review

Club CarlsonSM Premier Rewards Visa Signature® Card
85K Points
First purchase + $2,500 in 90 days
$75

Review


Best Western Rewards® MasterCard®
70K Points
$5,000 in 12 months
$0 for 1st year, then $59

Review

America's Christian Visa® Signature Credit Card
62,500 Points
Card issuance, first transaction & spend $3,000 in the first 90 days
$$0

Review

AAdvantage® Aviator® Red World Elite Mastercard®
60K Miles
$1,000 in 3 Months
$95

Review

Barclaycard Lufthansa Miles & More Card
60K Miles
$5,000 in 3 months
$89

Review

CitiBusiness / AAdvantage Platinum Select Card
60K Points
$3,000 in 3 months
$0 for 1st year, then $99

Review

Chase Hyatt Credit Card
2 Free Nights + $50 Statement Credit
$3,000 in 3 months
$3,000 in next 3 months
$95

Review

Platinum Card® from American Express
60K Points
$5,000 in 3 months
$550

Review

American Express AeroplanPlus Reserve Card
50K Miles
$3,000 in 3 months
$899

Review

Citi / AAdvantage Platinum Select World Elite Mastercard Review
50K Miles
$2,500 in 3 months
$99, waived first year

Review

Barclaycard Lufthansa Miles & More Card
50K Miles
$5,000 in 3 months
$89

Review

United MileagePlus®
Club Card
50K Miles
$3,000 on purchases in the first 3 months
$450

Review

Bank of America Premium Rewards Credit Card
50K Points
$3,000 in purchases in the first 90 days of account opening
$95

Review

US Bank Altitude Reserve VISA Infinite Card
50K Points
$4,500 in 3 months
$400

Review

Terps Credit Card
50K Points
$5,000 in 90 days
$0

Review

Reserve Credit Card
$500/50,000 Points
$5,000 in 3 months
$450

Review

American Express AeroplanPlus Platinum Card
40K Points
$3,000 in 3 months
$499

Review

Chase United MileagePlus Explorer
40K Points
$2,000 in 3 months
$0

Review

Choice Privileges® Visa Signature® Card
8K+ 32K Points
$1,000 in 3 months
$0

Review

Hawaiian Airlines®
World Elite MasterCard®
35K Miles
$1,000 in 3 months
$89

Review

Alaska Airlines Visa Business Credit Card
32,500 Points
$1,000 in 3 months
$50

Review

Barclaycard Wyndham Rewards
30K Points
First Purchase + $1,000 in 3 months
$75

Review

Sun Country Airlines Card
30K Points
$1,000 in 3 months
$69, waived first year

Review

Navy Federal More Rewards
30K Points
$3,000 in 3 months
$0

Review

TD Business Solutions Visa Credit Card
$300
$3,000 in 3 months
$0

Review

Alaska Airlines Visa Signature® card
40K Miles
$2,000
$75

Review

GO REWARDS® Mastercard® Credit Card
30K Points
$3,000 in 3 months
$0

Review

Star Trek Credit Card
30K Points
$3,000 in 3 months
$39

Review

Odyssey™ Rewards World Elite Mastercard®
30K Points
$3,000 in 3 months
$0 first year, then $75

Review

Odyssey Rewards World Elite Mastercard
30K Points
$3,000 in 3 months
$75, waived the first year

Review

Regions Premium Visa Signature Credit Card
$300
$2,000 in 3 months
$125

Review

American Express Green Card
25K Points
$1,000 in 3 months
$95, waived the first year

Review

Bank of America® Travel Rewards Credit Card
25K Points
$1,000 in 3 months
$0

Review

Blue Cash Preferred® Card from American Express
$250
$1,000 in 3 months
$95

Review

TD AeroplanSM Visa® Credit Card
25K Miles
$1,000 in 3 months
$0 for 1st year, then $95

Review

TD First ClassSM Visa® Signature Credit Card
25K Miles
$3,000 in 6 months
$0 for 1st year, then $89

Review

HSBC Advance MasterCard®
$250
$1,500 in 3 months
$0

Review

Westerra Credit Union Visa Signature Credit Card
25K Points
$3,000 in 3 months
$0

Review

SunTrust Travel Rewards Credit Card
$250
$3,000 in 3 months
$0 for 1st year, $89 thereafter

Review

Navy Federal cashRewards Card
$250
$2,500 in 3 months
$0

Review

Amex Blue Cash Everyday
$200
$1,000 in 3 months
$0

Review

Bank of America® World Wildlife Fund Card
$200
$500 in 3 months
$0

Review

Bank of America® Susan G. Komen®Credit Card
$200
$500 in 3 months
$0

Review

Disney Premier Visa® Card
$200
$500 in 3 months
$49

Review

Amtrak Guest Rewards World MasterCard
20K Points + $100 Statement Credit
$1,000 in 3 months
$79

Review

U.S. Bank Business Edge Select Rewards
20k Points
$1000 in 3 months
$0

Review

U.S. Pride® BankAmericard Cash Rewards™ Visa® Card
20k Points
$500 in 3 months
$0

Review

Amtrak Guest Rewards World MasterCard
20K Points
$1,000 in 3 months
$79

Review

BB&T Spectrum Travel Rewards Credit Card
$200
$2,000 in 3 months
$0 first year, then $89

Review

First Tech Choice Rewards World Mastercard®
20K Points
$3,000 in 2 months
$0

Review

MLB® Credit Card
$200
$500 in 3 months
$0

Review

Xceed Financial Credit Union Platinum Visa Card
$200
$3,000 in 3 months
$0

Review

Xceed Financial Credit Union Platinum Visa Reward Card
20K Points
$3000 in 3 months
$0

Review

American Express AeroplanPlus Gold Card
15K Points
$1,500 in 3 months
$120

Review

Aeromexico Visa Signature® Card
15K Points
One purchase in 90 days
$80

Review

Blue Cash Everyday® Card from American Express
$150
$1,000 in 3 months
$0

Review

Barclaycard Wyndham Rewards
15K Miles
One purchase
$0

Review

SKYPASS Visa Signature
30K Miles
$3,000 in 3 months
$95

Review

HSBC Platinum MasterCard® with Rewards
15K Points
$500 in 3 months
$0

Review

Amalgamated Bank of Chicago Union Strong Credit Card
$150
$1,200 in 3 months
$0

Review

ABOC Platinum Rewards Credit Card
$150
$1,200 in 3 months
$0

Review

TD Cash Rewards Visa Credit Card
$150
$500 in 3 months
$0

Review

Ally Bank CashBack Visa Signature Card
$100
$500 in 3 months
$0

Review

AT&T Access More MasterCard® from Citi
10K Points
$1,000 in 3 months
$0

Review

CarnivalTM World MasterCard®
10K Miles
One purchase
$0

Review

Comerica Bank Premier Rewards Card
10K Miles
$1000 in 3 months
$0

Review

Frontier Airlines World MasterCard® (No fee)
10K Miles
Make one purchase
$0

Review

Kroger Rewards Mastercard Credit Card
$100
$200 in 40 days
$0

Review

PenFed Power Cash Rewards Visa Card
$100
$1,500 in 3 months
$0

Review

PenFed Platinum Rewards Visa Signature® Card
$100
$1,500 in 3 months
$0

Review

Union Bank Rewards Credit Card
10K Points
$1,000 in 3 months
$0

Review

Union Bank Business Rewards Visa
10K Points
$5,000 in 3 months
$0

Review

SunTrust Prime Rewards Credit Card
$100
$500 in 3 months
$0

Review
Best Business Credit Card Promotions: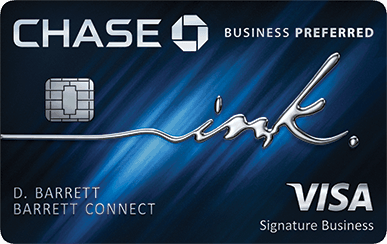 The Chase Ink Business PreferredSM Card offers 100k bonus points after you spend $15,000 on purchases in the first 3 months from account opening. That's $1,250 toward travel when redeemed through Chase Ultimate Rewards®.

You'll earn 3 points per $1 on the first $150,000 spent on travel and select business categories each account anniversary year; 1 point per $1 on all other purchases - with no limit to the amount you can earn. Furthermore, points are worth 25% more when you redeem for travel through Chase Ultimate Rewards.

This card does come with a $95 annual fee but does not have any foreign transaction fees.



Learn More About This Card Here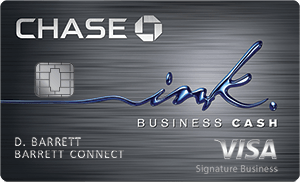 The Chase Ink Business CashSM Card offers $500 bonus cash back after you spend $3,000 on purchases in the first 3 months from account opening.

You'll earn 5% cash back on the first $25,000 spent in combined purchases at office supply stores and on internet, cable and phone services each account anniversary year, 2% cash back on the first $25,000 spent in combined purchases at gas stations and restaurants each account anniversary year, & % cash back on all other card purchases with no limit to the amount you can earn.

This card comes with no annual fee. You'll be able to take advantage of employee cards at no additional cost & the 0% introductory APR for 12 months on purchases.



Learn More About This Card
Business Cards
Bonus/Worth
Spending Requirement
Annual Fee
Review
Club CarlsonSM Business Rewards Visa Card
85K Points
$2,500 in 3 months
$60

Review

Marriott Rewards® Premier Business Credit Card
75K Points
$3,000 in 3 months
$99

Review

CitiBusiness / AAdvantage Platinum Select World Mastercard
75K Miles
$5,000 in 5 months
$0 for 1st year, then $95

Review

Barclaycard AAdvantage Aviator Business MasterCard
60K Miles
Make one purchase
$95

Review

Barclay JetBlue Business Card
50K Points
$1,000 in 90 days
$99

Review

United MileagePlus® Explorer Business Card
50K Miles
$3,000 in 3 months
$0 for 1st year, then $95

Review

Wells Fargo Business Platinum Card
$500
$1,000 in 3 months
$0

Review

JetBlue Business Card
40K Miles
$1,000 in 90 days
$99

Review

Hawaiian Airlines®
Business MasterCard®
35K Miles
Make one purchase
$89

Review

Alaska Airlines Visa® Business Card
30K Miles
$1,000 in 3 months
$75

Review

Citizens Bank Everyday Points® Business MasterCard®
25K Points
$5,000 in 3 months
$0

Review

U.S. Bank FlexPerks® Business Edge™ Travel Rewards
20K FlexPoints
$3,500 in 4 months
$55

Review

U.S. Bank Business Edge™ Select Rewards Card
20K Points
$1,000 in 3 months
$0

Review

Bank of America® Business Advantage Cash Rewards Mastercard
$200
$500 in 60 days
$0

Review

Spirit Airlines World MasterCard® for Business Credit Card
15K Miles
Make one purchase
$0 for 1st year, then $59

Review

Amazon Business Prime American Express Card
$100 Amazon Gift Card
None
$0

Review

SKYPASS Visa Business Card
10K Miles
Make one purchase
$75

Review

United MileagePlus® Club Business Card
$100
Make one purchase
$450

Review