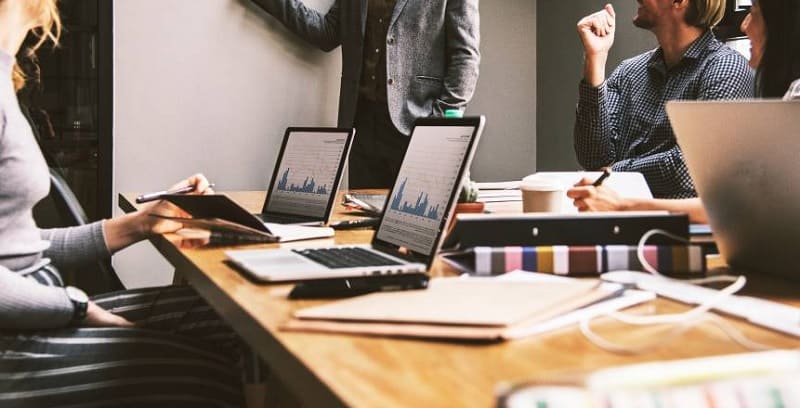 Below, you will find our best business bank bonuses and promotions in the country. We will list all business bonuses from the national level all the way down to the regional level.
You'll find great offers with minimal fees, huge cash offers, and great checking benefits from big banks such as Chase, Huntington, U.S. Bank, Citi, Bank of America, Axos Bank, and much more.
We are also continually updating this list.
Let us know if you are aware of any other bonuses, and we'll add it to the list.
Best Business Bank Bonuses & Promotions
| Bank | State(s) | Bonus | Expiration | Review |
| --- | --- | --- | --- | --- |
| Regions Bank | AL, AR, FL, GA, IA, IL, IN, KY, LA, MO, MS, NC, SC, TN & TX | $150 | None | Review |
| 1st United Credit Union | CA | $200 | 12/31/2023 | Review |
| Amalgamated Bank | Nationwide | $300 | 07/31/2023 | Review |
| American Airlines Federal Credit Union | Nationwide | $25 | 12/31/2023 | Review |
| American Bank & Trust | SD, MN | $750 | 08/19/2023 | Review |
| American Bank & Trust | SD, MN | $100 | None | Review |
| American Express | Nationwide | 30K Points | None | Review |
| Arkansas Federal Credit Union | AR | $300 | 01/04/2023 | Review |
| Associated Bank | IA, IL, IN, KS, MI, MN, MO, OH, WI | $300 | 10/31/2023 | Review |
| Bank of America | Nationwide | $200 | 06/30/2023 | Review |
| BankPlus | AL, LA, MS | $110 | None | Review |
| Banner Bank | CA, ID, OR, WA | $600 | 10/31/2023 | Review |
| Baselane Banking | Nationwide | $500 | None | Review |
| Blue Foundry Bank | NJ | $1,000 | None | Review |
| BMO Harris Bank | AZ, FL, IL, IN, KS, MO, MN, WI | $500 | 09/15/2023 | Review |
| Brightstar Credit Union | FL | $100 | None | Review |
| Broadway Bank | TX | $500 | None | Review |
| California Bank & Trust | CA | $250 | 12/31/2023 | Review |
| Cambridge Savings Bank | MA | $200 | 05/31/2023 | Review |
| Cape Ann Savings Bank | MA | $400 | 10/01/2023 | Review |
| Central Pacific Bank | HI | $1200 | 09/30/2023 | Review |
| Citizens Bank | CT, DE, MA, MI, NH, NJ, NY, OH, PA, RI, VT, VA, D.C., MD, FL | $500 | 05/15/2023 | Review |
| Community First Credit Union | FL | $200 | None | Review |
| Comerica Bank | AZ, FL, MI, TX, CA | $2500 | 10/15/2023 | Review |
| Consumers Credit Union | MI | $200 | None | Review |
| Country Bank | MA | $300 | 12/30/2022 | Review |
| East Cambridge Savings Bank | MA | $475 | 12/31/2023 | Review |
| Excite Credit Union | CA, NC | $300 | None | Review |
| Farm Bureau Bank | TX, NV | $250 | None | Review |
| Fidelity Bank | PA | $500 | None | Review |
| Fifth Third Bank | FL, GA, IL, IN, KY, MI, NC, OH, SC, TN, VA | $500 | 09/08/2023 | Review |
| First Community Bank | NC, SC, TN, VA, WV | $50 | None | Review |
| First Financial Bank | IN, KY, OH | $250 | 08/31/2023 | Review |
| First National Bank | PA, OH, MD, DC, VA, NC, SC, WV | $1000 | 12/15/2023 | Review |
| First United Credit Union | MI | $100 | None | Review |
| Flagstar Bank | MI, IN, OH | $500 | None | Review |
| Flushing Bank | NY,NJ | $200 | None | Review |
| FNBO | CO, IA, IL, KS, NE, SD, TX, MO, WI, WY | $200 | 12/31/2023 | Review |
| FNCB Bank | PA | $1,100 | None | Review |
| Freedom Federal Credit Union | MD | $100 | None | Review |
| Gulf Coast Bank & Trust | LA | $200 | 09/24/2022 | Review |
| Hancock Whitney Bank | AL, FL, LA, MS, TX | $400 | 09/30/2023 | Review |
| Investors Bank | NY, NJ | $300 | None | Review |
| Katahdin Trust Company | ME | $500 | None | Review |
| Ledyard Bank | NH, VT | $300 | 06/30/2023 | Review |
| Level One Bank | MI | $100 | None | Review |
| Live Oak Bank | Nationwide | $300 | 11/18/2022 | Review |
| M&T Bank | CT, DC, DE, MD, NJ, NY, PA, VA & WV | $500 | 06/30/2023 | Review |
| Mercury | Nationwide | $500 | None | Review |
| Mercury | Nationwide | $100 | None | Review |
| MIDFLORIDA Credit Union | FL | $300 | None | Review |
| Newtown Savings Bank | CT | $300 | 04/15/2023 | Review |
| North State Bank | NC | $450 | None | Review |
| Old National Bank | IL, IN, KY, MI, WI | $500 | 07/31/2023 | Review |
| OnPoint Community Credit Union | OR | $200 | 08/15/2023 | Review |
| PNC Bank | AL, DC, DE, FL, GA IL, IN, KY, MI, MO, MD, NC, NJ, NY, OH, PA, RI, SC, VA, WI, and WV | $500 | 09/30/2023 | Review |
| Popular Bank | FL, NJ, NY | $750 | 06/30/2023 | Review |
| Provident Bank | NJ, PA | $600 | 05/31/2023 | Review |
| Provident Credit Union | CA | $300 | None | Review |
| Regent Bank | OK, MO | $2000 | None | Review |
| Relay Financial Banking | Nationwide | $150 | None | Review |
| Republic Bank of Chicago | IL | $2,000 | None | Review |
| Republic Bank | FL, IN, KY, OH, TN | $200 | 12/31/2023 | Review |
| Rockland Trust Bank | MA | $300 | 12/30/2022 | Review |
| Rockland Trust Bank | MA | $300 | 11/30/2022 | Review |
| S&T Bank | OH, PA | $600 | 09/30/2023 | Review |
| Santander Bank | NH, MA, RI, CT, DE, NY, NJ & PA | $500 | 07/31/2022 | Review |
| Seacoast Bank | FL | $600 | 12/31/2023 | Review |
| Seacoast Bank | FL | $250 | 12/31/2023 | Review |
| St. Jean's Credit Union | MA | $25 | None | Review |
| TBK Bank | CO, IA, IL, KS & TX | $200 | None | Review |
| TBK Bank | CO, IA, IL, KS & TX | $200 | None | Review |
| TBK Bank | CO, IA, IL, KS & TX | $150 | None | Review |
| Technology Credit Union | CA | $100 | None | Review |
| Texas Capital Bank | TX | $700 | 08/01/2023 | Review |
| Truist Bank | AL, AR, D.C., GA, FL, IN, KY, MD, MS, NC, NJ, OH, PA, SC, TN, TX, VA, WV | $400 | 09/30/2023 | Review |
| WaterStone Bank | WI | $250 | None | Review |
| Webster Bank | NY, MA, RI, CT | $250 | None | Review |
| WECU | WA | $250 | 12/31/2023 | Review |
| WesBanco | IN, KY, OH, PA, WV | $500 | None | Review |
| Winden | Nationwide | $200 | None | Review |
| Wintrust Bank | IL, FL, IN, WI | $500 | 03/31/2023 | Review |
| Wintrust Bank | IL, FL, IN, WI | $300 | 03/31/2023 | Review |
| Wintrust Bank | IL, FL, IN, WI | $300 | 03/31/2023 | Review |