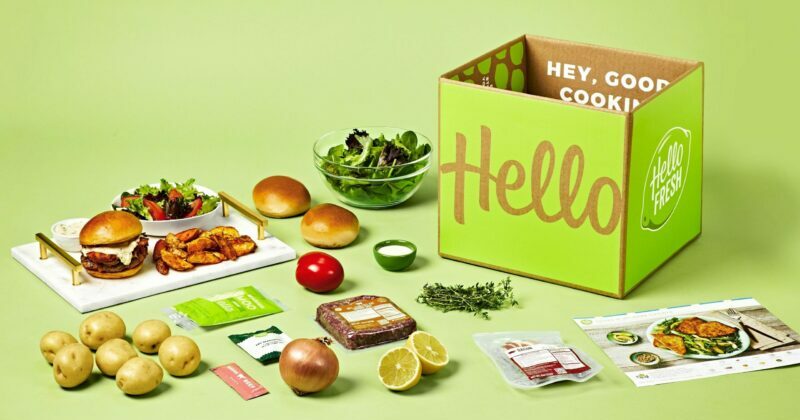 HelloFresh is giving new customers a $90 off their total orders + free shipping. Not only that, they also get $25 bonus credit for every person who claims their $40 welcome discount using your referral link. Find more referral bonuses here.
HelloFresh partners with cash back shopping portals, like Rakuten. Be sure to activate one before checking.
HelloFresh is not only a food delivery service, but they also supply everything you need to prepare quality, delicious, home-cooked meals that require no planning, no shopping and no hassle. If you're interested in learning more about their service, continue reading below!
New HelloFresh Customers Get $90 Off + Free Shipping

New customers and subscribers can get $90 off + free shipping on their first four deliveries!
Up to $100 Off Your First HelloFresh Order

Get up to $100 your first HelloFresh delivery when you use a referral link to subscribe to a plan of your choice.
This offer is valid for new customers only. Keep in mind that offer varies depending on the referral link you use.
If you have an existing account or a current HelloFresh customer, feel free to leave your referral link below to have other readers take advantage of it.
Give $40, Get $25 Referral Bonus

Share your referral link to your friends and family! If a friend signs up using your referral code, they will get $40 off of their first box and you will receive $20 in credit to your HelloFresh account.
Please note that offer is subject to change and might reflect different offers for HelloRewards.
To find  your referral link:
Log into your account and click 'HelloRewards' at the top right of the page.
Please note that the Freebies and Referral Codes can only be redeemed by first time customers, existing HelloFresh Customers will not be able to redeem it.
---
How HelloFresh Works
Every ingredient needed for our thousands of exclusive recipes is carefully planned, responsibly sourced and delivered to your door when it's most convenient for you. Only HelloFresh gives you the tools to achieve something delicious every day. You can choose from preferences:
Meat & Veggies is the most basic plan featuring a wide range of recipes and meals.
Family Friendly is easy to prepare and kid-approved.
Quick and Easy will be ready in 30 minutes or less.
Veggie is plant-based, definitely vegetarian but not always vegan.
Calorie Smart are about 650 calories or less per serving.
Pescatarian features seafood and no meat.
| | |
| --- | --- |
| Servings Per Meal | Price Per Serving |
| 2 | $8.99 |
| 4 | $7.49 |
HelloFresh delivers on a weekly basis, so you'll get a box with all the food you need, pre-portioned for easy preparation, along with directions so you can cook the meal on your own.
Conclusion
Hello Fresh offers different types of meal kits with pre-portioned ingredients and directions, so  you can cook tasty and healthy meals with little effort.
You can also checkout Factor 75, they have fresh ingredients, expert dietitians, and gourmet chefs. No matter what kind of diet you have. Currently they are offering $20-40 off your first order.