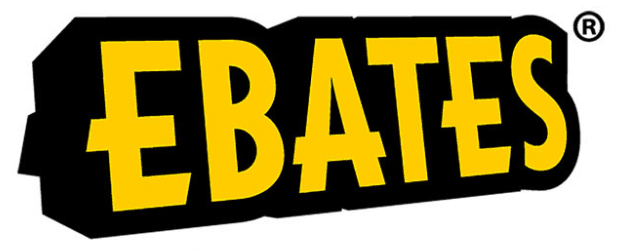 Ebates is one of the leading shopping portals available on the web and offers their users a chance to earn cash back on purchases they otherwise wouldn't.
They have partnered up with over 2,000+ different merchants around the world with big familiar names like Amazon, Nordstrom, and Walmart.
Using these websites costs you nothing and not using them seems like a disservice to yourself.
If you're already interested, sign up today and earn a $10 bonus after making your first purchase!
How Ebates Works
Some find it sketchy how you get money simply by using their website, but there's no need to worry.
When a customer logs into their account on Ebates they get redirected to a retailer website. That redirect makes you affiliated with Ebates and purchases made through their link gives them a commission which they then split with you.
Their aim is to help everyone get a cut of money from big corporations.
Here's a step-by-step process to help guide you to your first purchase:
Navigate to Ebates and create an account.
Find the store where you want to shop by typing it into the search bar or by clicking on one of the shopping categories, such as "Women's Clothing" or "Electronics and Computers."
Afterwards, click on "Shop Now". This is where you'll be sent to your shop through their redirect link.

One Important Step, and I mean important, is that you enable cookies. By disabling cookies you lose authorization as a user and you won't earn cash back on any purchases made.

Shop as you normally would.
The only difference is that now you'll earn cash back for making a purchase you otherwise normally wouldn't.
If you were shopping at Walmart and Ebates has a 5% cash back offer with them, you could earn $5 after making a $100 purchase!
Best Features
Ebates is partnered with over 2,500 stores so there's a good chance your favorite store is available through Ebates.
If you're forgetful, Ebates has a browser extension to help you never forget again. While browsing online and shopping, the extension will pop up with a reminder to shop through them if you're on an eligible site.
Additionally, customers aren't limited to online shopping. Just click on "In-Store Cash Back" in your account. Link a credit card to your Ebates account. Find a store where you want to shop and click "link offer." When you buy something in person at the cash register, you get cash back in your Ebates account.
Cash back earned from Ebates is stackable with your rewards card. So not only will you be getting cash back from Ebates, but from your card provider as well!
Drawbacks
Although there are great features so help you maximize your cash back, there are a handful of drawbacks worth considering.
If you want cash back on Apple products, you'll have to look elsewhere, because they are no longer partnered up with Ebates.
Many participating retailers have products that don't qualify for cash back. For example, on Amazon at any given time, some shopping categories will get you cash back, and some won't. These categories change month to month.
You have to wait to receive your cash back. You won't ever get your cash back immediately, because Ebates have to wait to get paid by the big corporations and in turn you have to wait as well.
Refer a Friend
Ebates allows you to share your referral link to friends and earn a referral rebate. When they use your link to sign up, you earn a $10 cash back bonus after they make their first purchase. However, during promotions customers can earn up to $25 per referral!
Be sure to take advantage of these referrals, you'll receive one for every completed referral sign up!
Conclusion
Ebates is a great cash back portal that is definitely worth considering. Earn cash back on everyday purchases you otherwise wouldn't. Another great addition is that it's completely free, you're paying nothing just to receive money every time you make a qualifying purchase.
With over 2,500 partnerships with retailers, you're bound to find your favorite store. Just remember to install the web extension if you tend to be forgetful.
If you're interested, sign up today to receive your $10 bonus!
Though, if you don't like taking that extra step to log into Ebates each time you want to use it, you can check out other featured Best Cash Back Shopping Sites and their respective reviews, here on BankCheckingSavings. In addition, earn some more cash back using a credit card to make your online purchases. I highly recommend applying for a credit card from our Best Credit Card Bonuses list.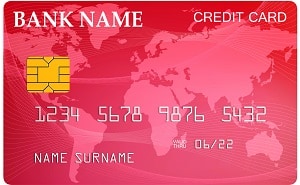 The Wells Fargo Cash Wise Visa® Card a $150 cash rewards bonus after spending $500 in the first 3 months.

You'll earn an unlimited 1.5% cash rewards on purchases. You can also enjoy earning 1.8% cash rewards on qualified digital wallet purchases, like Apple Pay® or Google Pay™, during the first 12 months from account opening.

This card comes with $0 annual fee on top of up to $600 protection on your cell phone (subject to $25 deductible) against covered damage or theft when you pay your monthly cellular telephone bill with your Wells Fargo Cash Wise Visa® Card.