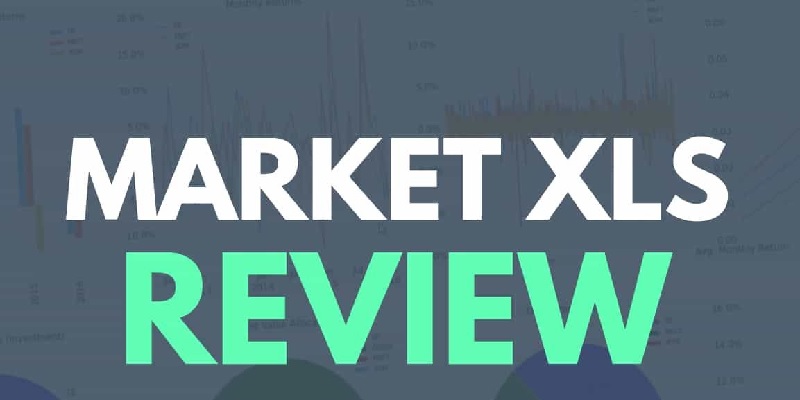 MarketXLS is now welcoming new users with 3 months of free service when you apply for a subscription and pay annually. Additionally, you'll benefit from a recurring 15% discount when you use a coupon code (limited time offer).
Check out the best investment bonuses here.
You'll need market intelligence if you want to trade successfully. MarketXLS is a stock research tool that comes with strong Excel-compatible spreadsheets. Plus, it also comes with great techniques to organize complex data for you to understand. Read below for more information on what MarketXLS has to offer.
MarketXLS Promotions
Instantly get 3 months free when you sign up for a plan and pay annually. Additionally, you can get a recurring 15% discount when you use the coupon code PROFITS when you checkout. Furthermore, keep in mind that this is a limited time offer and can end at any given time.
(Visit for more information)
MarketXLS Features
MarketXLS is a very sophisticated stock research tool that converts data into a spreadsheet format. It's a strong instrument for traders and investors to use if they love spreadsheets and robust data statistics. Plus, MarketXLS uses Microsoft Excel or Google Sheets to put data in for several analytical and algorithmic reasons. This will include: formatting, positions, and configuring data so it's easier for you to read. Some of their features are:
Preloaded functions. It offers more than 400 preloaded functions and technical indicators like moving averages and MACD to more advanced computations like Hilbert Transformations.
External data gathering. MarketXLS will automatically get information from external sources as well as get new market data from say, Yahoo Finance. Then, it will incorporate it into the spreadsheet for you to look at. Just use the ticker symbol and MarketXLS will get the latest values from Yahoo.
Charts. They can generate charts based off of data inputs. Additionally, it comes with many beneficial templates like: line, bar, candlestick, and more. You'll be able to customize these charts to your liking.
Screeners. MarketXLS can sift through 10 years of historical data, which includes market statistics and company financial reports. You'll be able to customize the screener directly from the editor and then the software will generate screening reports.
Portfolio management. With MarketXLS, it will enable you to import portfolio data and use the platform to look over your financial holdings. Furthermore, these reports will have: performance, allocations, returns, and risk profiles.
Watch lists. It will come with a built-in watch list like Top 100 Gainers/Losers and the most active stocks available. Plus, you can make an unlimited amount of watch lists to monitor and set alerts.
Market news & social media. MarketXLS comes with proprietary news channels and market summary in Excel. Additionally, you can share and post your data, charts, and models on StockTwits and Twitter.
MarketXLS Plans & Pricing
With MarketXLS, it will offer 4 tiers of service with different price ranges. See what they are below:
Plan
Pricing
Designed For
Available For
Pro
Annually: $35/mo
Monthly: $47/mo
Ease of portfolio management, tracking, monitoring & evaluation with institutional tools on an average budget.
Professionals &
Non-Professionals
Pro Plus
Annually: $49/mo
Monthly: $67/mo
Long-term investors & Swing Options traders
Professionals &
Non-Professionals
Pro Plus RT
Annually: $75/mo
Monthly: $97/mo
Investors with relatively complex spreadsheets and options day traders.
Non-Professionals
Advisor Use
Annually: $125/mo
Monthly: $167/mo
Financial advisors, wealth managers & institutional investors.
Professionals
All of their plans come with:
400+ stock market functions
stock screeners
100+ technical indicators
portfolio management
charts
candle pattern scanning
Excel compatibility
valuation templates
social media integration
24/5 customer support
Plus, Premium plans come with bonus functions and perks that act like real-time options and equity data streaming. Plus, every subscription will be backed by a 100% risk-free guarantee. In other words, if you don't like MarketXLS, you'll be able to get a pro-rate refund in around 30 days after your purchase.
Conclusion
Overall, MarketXLS is a great way for your data to be organized on a spreadsheet which will save you time on research and looking for winning trades. Additionally, it's user friendly and easy to comprehend as well. Not to mention, their price ranges are pretty good compared to other investment services.
However, if you're new to trading and the market research platform, consider Ticker Tocker. Furthermore, this service is better designed to help beginners connect with experienced traders to learn how this works.