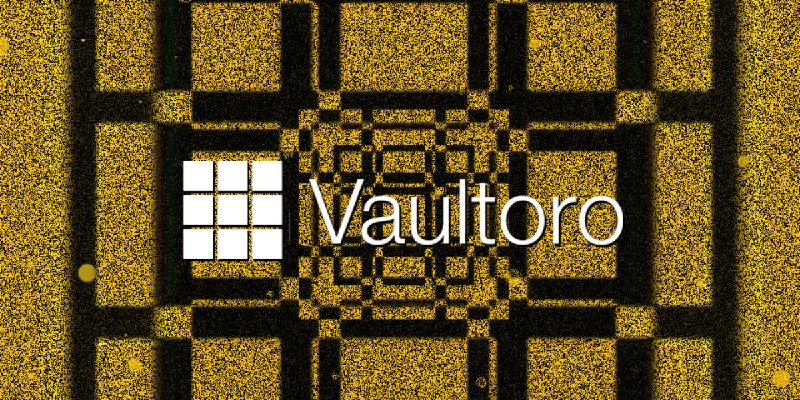 Vaultoro now has a free 1/2 gram of gold ($30+ in value at the moment) for new members. Additionally, you can receive a free 1/2 gram of gold for each person that you've referred towards this worldwide gold market. You'll even get a percentage of their trading fees as well. Check out other referral bonuses here.
In 2015, Vaultoro allows people to trade from cryptocurrency to physical gold. Compared to other trades, Vaultoro gold is secure in an advanced Swiss facility and is completely insured. Furthermore, they boast more than 20,000 customers in over 90 counties with a total more than $143 million in traded gold.
Check out other cryptocurrency promotions and investment bonuses here.
Read below for more information on Vaultoro and what they have to offer.
Vaultoro 1/2 Gram of Gold Welcome Bonus
Receive half a gram of gold when you sign up for a Vaultoro account with a referral code. This account is free and all you have to do is trade at least $100 worth of: gold, bitcoin, or dash on this marketplace. After you get your bonus, you'll be able to keep it, trade it for cryptocurrency, or withdraw the money.
They don't have their referral program on their homepage. However, you can see their referral program information here.
Feel free to leave your own referral link down in the comments section below.
(Visit for more information)
Vaultoro 1/2 Gram of Gold Referral Bonuses
Gain a half gram of gold for each person that makes a new Vaultoro account with your referral link. Then, they must make more than $100 in trades to receive this bonus. Additionally, every one of your referrals will also be able to get a half gram of gold bonus as well.
With the gold bonus, you will get 20% of all trading charges paid by your referral for their first 2 years. Plus, a 5% of all trading fees paid by any second-tier referral (referrals from your referral). You must be a verified Vaultoro member to partake in this program. There's a limitation to one kilogram of free gold bullion, but no limit on the amount you can earn for trading fees.
Vaultoro Features
With Vaultoro, they are an exchange that allows United States investors to trade Bitcoin or Dash for gold. Vaultoro gold is 99.9% pure and received straight form the smelting company. Plus, they are kept in high-security vaults by ProAurum Switzerland, and audited by Binder Dijker Otte (BDO).
Vaultoro takes pride in their transparency, publicly displays which customers (ID numbers) hold with amounts of gold in Bitcoin. Their "Glass Books Protocol" enables you to crosscheck their statements on holdings with audits. Plus, this information is given to you without having to log into your account. This way, the company doesn't know who's looking at their statements.
Vaultoro Fees
Crypto/Crypto Trading Fee
Maker – FREE
Taker – 0.1%
Gold/Crypto Trading Fee
Maker – FREE
Taker – 0.5%
Gold Storage & Insurance Fee
0.40% of the relevant gold volume
(updated every 15 minutes)
BTC Withdrawal fee
0.0005 BTC
DASH Withdrawal fee
0.007 DASH
Gold Withdrawal Fee
(includes withdrawal, shipment & insurance)
EUR 130 – EUR 220 / 100 grams
(depends on Zone)
Vaultoro Deposit Methods
With Vaultoro, they don't deal in fiat currency. In other words, you must have Bitcoin or Dash to make transactions with them. However, if you don't have any holdings or crptocurrencies, you must buy your BTC or DASH with an exchange that takes deposits of fiat currency.
Check out Coinbase or Gemini for fiat crypto exchanges and see what they have to offer.
Conclusion
Now, when you sign up with Vaultoro, it's a great option if you want to invest gold with Bitcoin or Dash. Additionally, you'll be able to sign up for a free account to start trading in no time. Lastly, they offer trading in BTC, DASH, and gold, which is independent from government currencies and banks.