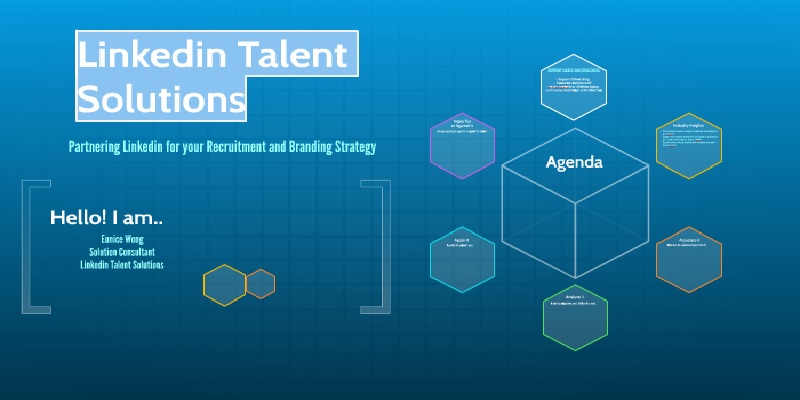 LinkedIn Talent Solutions will give you utensils for recruitment that makes hiring people much faster and easier. They will enable you to look for eligible candidates, post jobs, and manage applicants. Plus, you'll be able to build your brand to get more people to apply.
Read below on more details for LinkedIn and what they have to offer.
Check out other offers from ZipRecruiter and Indeed.
(View for more information)
Get $50 Off Your First LinkedIn Job Post
Receive $50 for your first job post on LinkedIn. However, keep in mind that this offer will be available for new LinkedIn advertisers. They are limited to 1 a customer.
(View for more information)
---
How Popular is LinkedIn
| | |
| --- | --- |
| Amount of Members | 690+ million |
| # of Active Monthly Users | 675 million |
| Amount of Active U.S. Users | 167+ million |
| # of Students & Recent College Graduates | 46 million |
| Amount of New LinkedIn Members a Second | 2 |
| Users between 18 – 24 years old | 24% |
| Users from 25 – 34 years old | 61% |
| # of Companies | 30 million |
LinkedIn Talent Solutions
This program was designed to help you look for possible candidates to match your job posts. You'll be able to build up your brand and make better recruiting decisions with LinkedIn's data and insights.
Job Posts
Job Slots
Recruiter
Other Products
This is made for small businesses that don't have a talent acquisition team. Plus, they only hire every now and then. The LinkedIn Talent Solution will allow you to:
Promote
Top of LinkedIn job search results
Placement in job-seeker emails
Instant alerts sent to relevant job seekers
Connect
Recommended candidates
(based on job post criteria)
Dedicated messaging platform
Bulk rejection messaging
Manage
Basic applicant management tool
Job analytics
Share candidate profiles
Job Slots is made for companies with talent acquisition teams that hire for many different parts throughout the year. Additionally, you'll be able to rotate an unlimited amount of job posts during a 12-month period. They offer the same perks as Job Posts, however, it includes more features such as:
Promote
Work With Us ads
Recruitment ads
Connect
Recommended candidates
(based on Recruiter activity)
Manage
Advanced applicant management tool
Job conversion pixel & source code tracking
Team collaboration with multiple seats
Full integration with Recruiter
Full integration with all other LTS products
Dedicated Customer Solutions Manager
Dedicated Customer Relationship Manager
Job Wrapping Plus
Job Wrapping Auto
This is LinkedIn's all-encompassing utensil to look, connect, and manage talent. You'll be able to use it for Job Slots and get smart results.
Find
Advanced search filters
Saved searches
Job posts for remote workers
Recommended candidate matches
Match with open candidates
Past applicants view
Prioritize candidates more likely
Connect
InMail messages
Manage
Shared candidates notes
Powerful reporting & analytic tools
Integration with your ATS
Enhance the Job Slots and Recruiter with different products such as:
Career Pages. This is a strong and useful employer branding utensil that will enable you to put your company culture and open roles. Plus, it keeps the awareness and encourages possible candidates to sign up for a position.
Recruitment Ads. These ads will pop up in different spots on LinkedIn. It will target applicants that don't know your company very well.
Sponsored Content. Promoted ads that provides: text, pictures, or videos. It appears in the LinkedIn newsfeed, getting interaction with customizable information.
LinkedIn Talent Solutions Review
Potential Candidates
Ease of Use
Pricing
There is more than 167 million people looking for jobs in the U.S itself. When you use LinkedIn Talent Solutions, there are several different ways to connect with this applicants. Plus, you'll get an algorithm-based talent recommendation with great search engines and targeted ads. Not to mention, InMail or more, it will depend on what solution you want.
When you put all the online reviews together for this solution, employers usually leave positive reviews. In other words, it's an outstanding platform for getting in touch with candidates, search engines, and messaging features.
But, there are several bad reviews about LinkedIn Talent Solutions to keep in mind as well. It comes with an expensive price tag to be aware of.
There isn't an official LinkedIn Talent Solutions price table on their website. However, if you want exact amounts, get in touch with the company for their updated prices. With that in mind, here is what we found online:
Solution
Price
Job Posts
Cost-per-click
Job Slots
Negotiated on business-by-business basis
Recruiter
Lite: $2,399/year
Corporate: $8,999/year
Career Pages
Negotiated on a business-by-business basis
Recruitment Ads
Cost-per-click*
Sponsored Content
Cost-per-click
Cost-per-impression
Conclusion
This is one of the biggest professional social networks in the world. LinkedIn is a strong and powerful tool to use when you want to recruit new talent for your business. They post and promote open spots and look for eligible applicants.
With Talent Solutions, they even give messaging, applicant management, talent insights, etc as perks. Even if they offer these amazing features, the way they charge for their products is a little off putting. However, if you need to fill in a spot every now and then, LinkedIn Job Posts is a better choice for you.
If you're interested on another service, Indeed is a great site for recruiting. There's free posting and has a pay-per-click option that's similar to LinkedIn.
(View for more information)