Here you'll find best business savings, money market, and interest bearing account rates.
You may already have a business checking account and looking to open an interest bearing account for your business to earn interest on the money.
This can help business owners accrue interest for a rainy day fund / emergency fund, a purchase, expansion, and more!
---
Featured Best Business Savings Rates
---
Nationwide Business Premium Savings
With the Nationwide Business Premium Savings account:
Up to $210 Bonus for Business Owners*
Choose smarter business banking by June 30 and enjoy up to $210 bonus.* Just use promo code BPS210 on your application.
Earn up to 3.75% APY
$25,000 minimum opening deposit
No monthly maintenance fee
No average daily balance requirement fee
Free image statements
Free online banking
Remote deposit from anywhere
How to earn it:
Use promo code BPS210 when you apply to get up to $210 bonus for your Business Premium Savings account.
You must be approved for your new Business Savings account and fund it within 60 days of account opening.
A cash bonus of up to $210 can be earned in the following manner during the first four (4) statement cycles.
A statement cycle is a calendar month consisting of the days your account was open during that month.
$70 will be earned for each statement cycle during which the average daily balance in your Business Premium Savings account must be at minimum $20,000 or greater.
A maximum of three (3) payouts can be earned during the first four (4) statement cycles.
The bonus will be deposited into your Business Premium Savings account within 10 business days following the end of the statement cycle in which the balance requirement was met.
(FDIC Insured)
---
Live Oak Bank Business Savings
With the Live Oak Bank Business Savings account, earn 4.00% APY + $300 bonus.
Human-powered service. Their customer success team is dedicated to providing you personalized support
No monthly fee. Their accounts have no online banking or monthly maintenance fees
FDIC insurance. Funds deposited are insured up to $250,000
Online account opening. Open your account in minutes and manage it completely online.
How to earn it:
Earn $300 when you open a new Live Oak business savings account between 4/3/23 and 5/31/23.
Deposit at least $30,000 into your savings account within 15 days of opening the account and no later than 5/31/23.
Maintain a balance of $30,000 or more for 90 consecutive days and watch your business savings grow.
Must be a first-time Live Oak business savings customer to be eligible for this bonus offer. See full terms and conditions.
(FDIC Insured)
---
U.S. Bank Platinum Business Money Market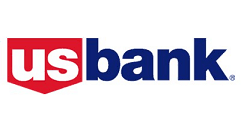 U.S. Bank is offering an introductory bonus interest rate of 4.25% for 6 monthsfrom the account opening date when you open a new Platinum Business Money Market Account and complete qualifying activities, subject to certain terms and limitations. Offer valid through July 31, 2023. Member FDIC.

Complete these steps to earn the offer:
Deposit $25,000 – $2,999,999.99 in new money deposits
(FDIC Insured)
---
Bluevine Business Checking
With the Bluevine Business Checking account, you'll get big benefits on top of saving on fees, earn interest, and setting up your business for success.
Earn 2.0% high yield interest on your balance up to and including $100,000 if you meet a monthly activity goal.
No monthly fees; no overdraft fees
Open an account with no minimum deposit required.
Make all the deposits or payments you need with no limit on your number of transactions.
(FDIC Insured)
---
Axos Bank Business Interest Checking
With the Axos Bank Business Interest Checking, you'll earn up to 1.01% APY and the opportunity to earn a $200 bonus.
You can earn a $200 bonus when opening a new Business Interest Checking account from Axos Bank. To be eligible, you must complete certain requirements.
What you'll get: $200 bonus + up to 1.01% APY
Eligible account: Business Interest Checking account
How to earn it: Customer must complete the following activities:

Open a new Business Checking account using promo code NEWBIZ200 to earn a $200 bonus. Application must be submitted before 11:59pm on 6/30/2023 to qualify.

Not a new business? Use promo code NEWAXOSBIZ for a $100 bonus.

In the first two months after account opening, the average daily balance of the account must be at least $2,500 in order to qualify for the bonus.
Bonus will be deposited into your new account within 5 business days of your statement cycle date.
Account must remain open for 180 days or an early closure fee of $50 may apply. Must be new funds to receive bonus credit.
(Visit Axos Bank to learn more)
---
LiLi Banking
With Lili Banking, you'll earn 2.00% APY on your funds with business banking. You'll enjoy banking that was designed for your business with checking, taxes, account, and more – all in one app!
Savings with 2.00% APY
No Minimum Balance
$0 overdraft fees
No hidden fees
Tax Optimizer. Write-Off Tracker, Automatic Tax Savings, Schedule C Generator
DIY Accounting. Invoicing Software, Receipt Scan & Save, Transaction Categorization
Customer Support on Your Schedule
FDIC Insured
(Member FDIC)
---
Best Business Savings Rates
---
---
Business Savings vs Business Money Market Accounts
---
Both accounts enable you to earn interest on the money in the accounts and are FDIC insured; both will typically hold a withdrawal limit of six times per month.
Business money market accounts may generally offer higher interest rates compared to savings, however, this does not always hold true in the present day as some business savings account offered may outperform their counterparts.
Now, a perk of business money market accounts include a debit / ATM card, checks, and features resembling a checking account.
---
Business Checking vs Business Savings Accounts
---
There are two key differences between a business checking and business savings account.
Typically, money in a checking account will not earn interest over time like a savings account would. This is important as savings accounts will earn interest on your funds, so it's ideal to not store your entire business funds in a checking account that's earning little to no interest. As a note: as of present day, there are checking accounts offered that do you offer fairly competitive rates.
As far as availability, savings account holders may not be able to access their funds as easily as a checking account. To explain why, savings account holders may be limited to 6 withdrawals per statement cycles and a fee may incur if the limit is exceeded.
---
What To Look for When Opening An Account
---
Opting to open a business savings, money market, or interest bearing account has many factors depending on your business' needs. Below are some key factors to help you decide on which savings account is best for you and your business on top of the rate.
How to open an account: Are you able to open the account online or will you need to open it in-branch? Do you have flexibility in these options?
Is there a minimum balance requirement? Will you need to hold minimum balance to earn the interest rate / APY? This will be a good indicator if you're able to hold the balance, if any, to earn the rate on your funds.
Is there a minimum opening deposit? This may range from $0 to a specified amount – but it a good idea to check for this factor to see if your business account has the funds to open the account.
Are there any monthly fees? Will the account come with any fees and are there ability for waived fees? There are plenty of free savings accounts, so ideally, you will want an account that offers low to no fees. This may go hand in hand with the minimum balance requirement (example: you must maintain a balance of $xxxx to waive the monthly fee, otherwise, $x monthly fee).
Are there monthly withdrawal / transfer limits? Typically, you'll find that there is a limit of six withdrawals per month or a fee may incur. You business savings account may convert to a business checking account with excessive withdrawals.
Will you have ATM access? Will the account offer a business ATM or debit card with your account? If the institution does, where will you be able to use it?
---
Conclusion
---
Having a business savings account is a great idea to not only earn interest on your business' money, but it can be a great way to save up for a big purchase, emergency fund, an unexpected expense, and more!
In addition, having a savings account for your business may grant you loan approvals in the future as lenders can see that your business has the cash and liquidity to pay back the borrowed money.
Hopefully this list helped you find the best savings account and rate for your business.
For more options for personal accounts, see our list of the best bank rates for savings, money market accounts and more!
If you're looking to open a checking account for your business, see our list of the latest promotions for business checking accounts.