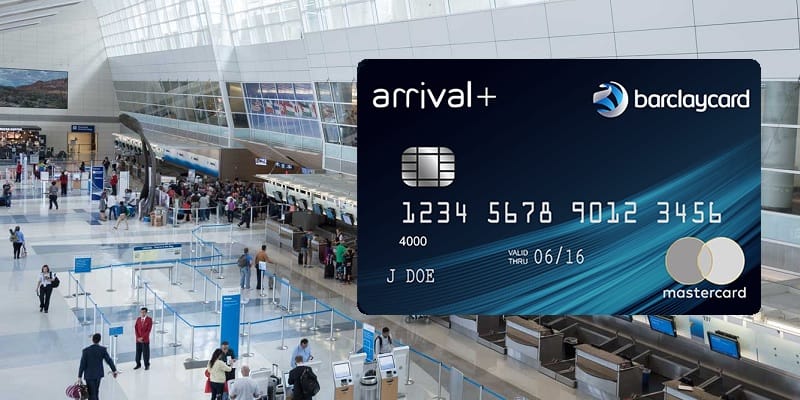 The Barclaycard Arrival Plus® World Elite Mastercard® is a premium travel rewards credit card. It comes with an annual fee of $89 (waived the first year) and a straightforward rewards program that earns 2X miles on all purchases.
Currently, new applicants can earn 70,000 bonus miles after spending $5,000 on purchases in the first 90 days of account opening.
For those who travel frequently on a variety of airlines, it has a broad rewards program that may entice you. However, if you only travel occasionally or you prefer staying loyal to a specific airline, this card may not suit you. In addition, if you don't spend a lot, the $100 minimum redemption threshold may deter you.
Nonetheless, the Barclaycard Arrival Plus is among the most flexible travel rewards credit cards out there.
Barclaycard Arrival Plus World Elite Mastercard Summary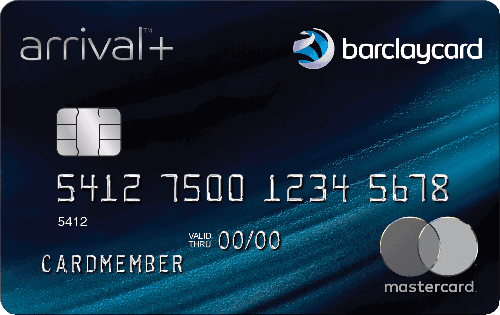 With the Barclaycard Arrival Plus® World Elite Mastercard®:
• Enjoy 70,000 bonus miles after spending $5,000 on purchases in the first 90 days
• Earn unlimited 2X miles on every purchase
• NEW - Control Your Card - Instantly secure your accounts by locking your cards with Barclays SecurHoldTM, plus set transaction limits and block certain purchase categories for you or your authorized users. Available only on the Barclays mobile app.
• Book travel your way—no airline, seat or hotel restrictions—and redeem your miles for travel statement credits
• Get 5% miles back to use toward your next redemption, every time you redeem
• No foreign transaction fees
• International Chip and PIN for use at self-service chip terminals around the world
• Miles don't expire as long as your account is open, active and in good standing


Earn An Unlimited 2X Miles
Earning miles with the Barclaycard Arrival Plus® World Elite Mastercard® is quite straightforward. Every $1 spent on eligible card purchases earns 2 miles, with no caps or restrictions on how much you can earn. There are no categories or tiers you have to remember. In addition, your miles don't expire as long as your account remains open and in good standing.
Redeem Rewards
You can redeem your miles for statement credits, gift cards, and general merchandise.
However, it's best to redeem for statement credits to get the most value out of your points. Miles are always worth $0.01 apiece when redeemed for travel statement credits.
You can redeem them against basically any of your travel purchases, such as airfare, hotel stays, car rentals, taxi and rideshare fares, public transportation fares, incidental charges, discount travel site bookings, cruises, and vacation packages.
Qualifying purchases must have been made within 120 days of the redemption date.
Unfortunately, you must have at least 10,000 miles to redeem for statement credit redemptions against travel. In addition, qualifying purchases must be $100 or greater. Above the $100 threshold, Barclaycard allows redemptions in $25 increments, up to $2,000 in total redemption value, or 200,000 miles. Miles can only be redeemed for purchases made within 120 days. You can also use your miles to cover the card's annual fee.
This redemption threshold could be problematic for light spenders who take long to earn that much.
5% Redemption Bonus
Every travel credit redemption qualifies for a 5% rebate. For example, when you redeem 20,000 miles, you'll receive a bonus of 1,000 miles. This earns you an effective return rate of 2.1% on your purchases, rather than a 2% rate.
Per Barclaycard's terms and conditions, these miles can be redeemed for purchases from "airlines, hotels, motels, timeshares, campgrounds, car rental agencies, cruise lines, purchase and travel agencies, discount travel sites, trains, buses, taxis, limousines, ferries and the account annual fee as defined by the merchant category code."
Bonus miles are deposited into your loyalty account and are available for use with your next redemption.
Bonus Miles For Barclays Travel Community Posting
Earn bonus miles for qualifying stories posted to the Barclays Travel Community. This is subject to certain limitations and restrictions.
Share stories of your latest adventure and earn rewards in the process. Each 100+ word story with at least 1 unique photo earns 150 bonus miles. This is a $1.50 value when redeemed for travel. You can't post more than 5 stories per location or more than 100 stories per month.
Conclusion
The Barclaycard Arrival Plus® World Elite Mastercard® is a credit card that helps you get to your next destination for less. It has a simple, yet valuable rewards program for both earning and redeeming, making it a card you can use daily for the long term.
It's not the simplest travel rewards card available. And, there is a $100 minimum redemption threshold to think about. However, the 5% redemption bonus is something you may like.
Nonetheless, if you're looking for a card without an annual fee or a luxury card with travel perks, this isn't the card for you. See our complete list of credit card promotions to find the perfect one that suits your needs.

The editorial content on this page is not provided by any of the companies mentioned, and has not been reviewed, approved or otherwise endorsed by any of these entities. Opinions expressed here are author's alone.