Are you in need of emergency funds? MaxLend emphasizes that they're the alternative to your typical pay-day loan and instead of paying off the full amount that you owe on your next payday, you'll be able to pay back your loan over installments.
The company allows you to take up to $2,000 which can be re-payed with installments, making it so much easier for those that just do not want to go through the hassle of making a full payment after their next paycheck comes through. Now, keep in mind that not everyone will be approved for a loan as it does require information regarding your income, residency, and your credit score. On top of that, there may be a chance that you won't be able to get the maximum $2,000 loan and instead you'll be approved for the lesser.

MaxLend Loans In-Depth:
Now, before you take a loan from MaxLend, here are some things you must be prepared for. Firstly, you should already be aware that you will need verifiable documents regarding your income source and funds being credited to your bank account. Your checking account should comply with the company for a minimum duration after having an active checking account and lastly, you cannot be a debtor that has filed any bankruptcy.
I cannot stress this enough that you MUST be sure to ask the MaxLend representative what your Principal and Interest Rate APR will be! MaxLend loan APR's range from 471.7846% to 841.4532% depending on the duration of the loan and the loan origination fees.
MaxLend Loans Summary:
Account Type: Loans
Availability: Nationwide
Expiration Date: None
Additional Requirements: Applicants need to be at least 18 years of age, have a regular source of income, an active checking account, email address and live in a state that MaxLend services.
Monthly Fee: No maintenance fees
MaxLend Loans Features:
MaxLend can deliver up to $2,000 to your bank account as soon as the next business day!
APR's range from 471.7846% to 841.4532%
MaxLend offers Installment Loans with a schedule of set payments.
Loans may be paid in full at any time without penalty
Basic Requirements:
Provide a verifiable source of income deposited into your checking account that meets our minimum income requirements.
Have an open checking account that meets our "bank account minimum opened duration" requirements.
You need to be at least 18 years old and a United States citizen.
You must not currently be a debtor in a bankruptcy case or presently intend to voluntarily file for bankruptcy relief.
How It Works:
Take a few minutes to fill out our secure online application. If approved, eSign your loan documents right away!
A customer service representative will call to verify your information. Once your details have been confirmed, we send you a copy of your application by email. Print and save this for your records.
Now the part you've been waiting for! MaxLend deposits money into your bank account!
Conclusion:
MaxLend's Loans Loans can be a viable option for those of you looking for a quick installment loan, however, be aware that the high interest rate APR attached can put a huge dent in your wallet. On top of that, a missed payment will not only rake you an utterly expensive fee, but a damaged credit score as well. If you're adamant to obtain a loan with MaxLend… It's recommended that you ask the representative that you talk with to tell you your given principal and attached APR before applying. Considering that the company is owned and regulated by a tribal community, MaxLend cannot be sued in the US Court.  Also, be sure to check out our Best Mortgage Rates!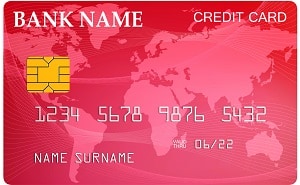 The Wells Fargo Cash Wise Visa® Card a $150 cash rewards bonus after spending $500 in the first 3 months.

You'll earn an unlimited 1.5% cash rewards on purchases. You can also enjoy earning 1.8% cash rewards on qualified digital wallet purchases, like Apple Pay® or Google Pay™, during the first 12 months from account opening.

This card comes with $0 annual fee on top of up to $600 protection on your cell phone (subject to $25 deductible) against covered damage or theft when you pay your monthly cellular telephone bill with your Wells Fargo Cash Wise Visa® Card.