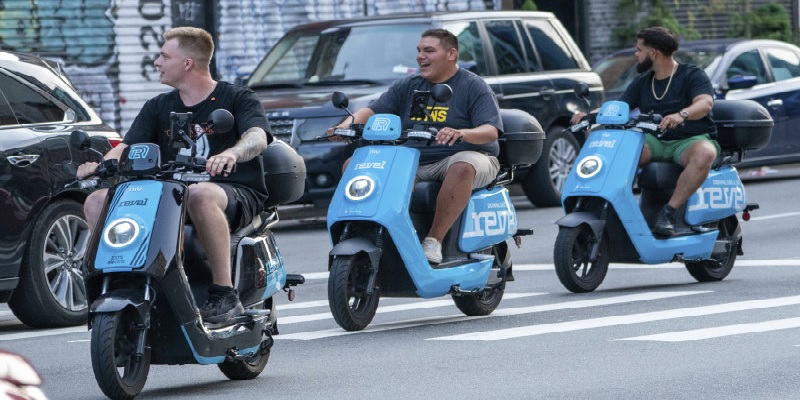 Revel is welcoming new members with a $5 bonus when you use a promo code when you apply. Additionally, you'll receive a $5 credit for each person that uses your personal referral code when they apply for a free Revel account and finishes their first rental. Check out other referral bonuses here.
With Revel, it's an electric moped rental service, the first of their kind in the United States. It's available in: Austin, Miami, New York, Oakland/Berkeley, San Francisco, and Washington, D.C. To rent, you have to download the Revel app and be at least 21 and have a valid driver's license, credit card, and safe driving record.
Read below for more information on what they have to offer.
Revel $5 Welcome Bonus
Receive a $5 bonus credit when you make a free Revel account and use a referral code when you checkout. This offer is available for first-time Revel customers only.
Revel Give $5, Get $5 Referral Program
Give your friends a $5 bonus when you invite them to Revel, and you'll receive a $5 credit for each person that applies with your personal referral link. Then, they must finish their first rental for you to get your credits.
Feel free to leave your unique referral link down in the comments section below.
How Revel Works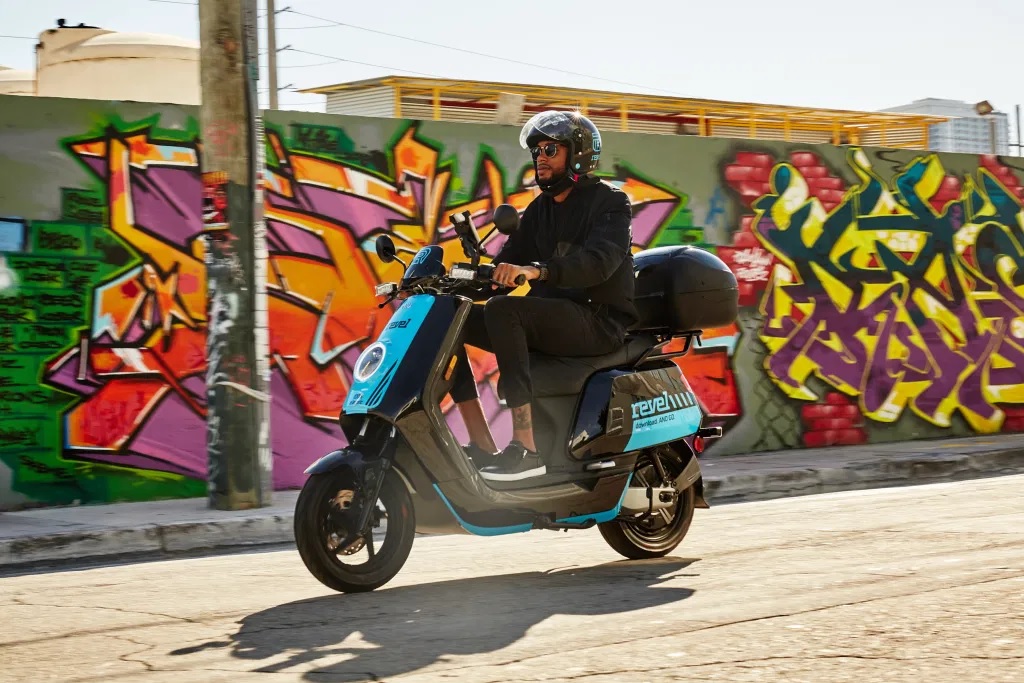 An electric moped ridesharing service Revel makes getting around much easier and fun. You won't have to worry about keeping track of the keys or refilling gas. Just pick a destination and go. This is how it will work:
Get the Revel app and make a free account. You need a valid drivers license and payment method.
Look for and reserve your Revel, unlock a helmet and start your ride. All in the app, and if you need it, Revel offers free lessons.
Be on your way wherever you want to go. Pause your ride anywhere or end your ride in the designated service area.
Every Revel includes a phone mount for easy navigation, two helmets, and a comfortable foot rest for a second rider. The price will depend on the city you live in. Generally, there's an unlock fee, per-minute fee, and extra rider fee.
Conclusion
Revel is a great option if you want a cheap, fun, and sustainable way to get around. Sign up with a promo code and receive a $5 bonus. Not to mention if you refer someone to Revel and when they finish their first rental, you'll receive bonus credits as well.
Lime is another service that offers electric scooter rentals, even bikes too. Currently, they have a free ride welcome bonus for new members.