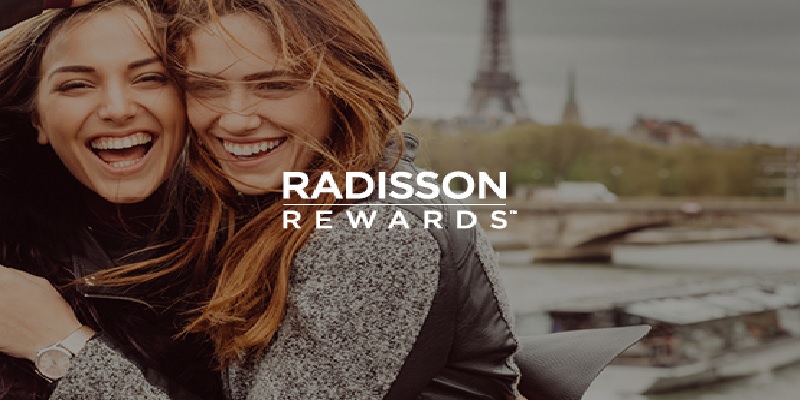 Before, it was known as Club Carlson, Radisson Rewards is the loyalty program of Radisson Hotel Group. This hotel brand has over 224,000 rooms in more than 1,400 hotels around the world. Plus, you'll be presented with several options when you book your award nights.
Read below for more information on what Radisson Rewards has to offer.
Radisson Rewards Quick Facts
Personal Credit Cards
Radisson Rewards Premier Visa Signature Card

Radisson Rewards Visa Card

Business Credit Cards
No business cards
Redemption Options
Hotel nights
Points + Cash
In-hotel express awards
Radisson gift cards
Retail gift cards
Prepaid Visa cards
Priority Pass membership
TSA Precheck application fee
Airline miles
Charitable donations
Value per Point
$0.004 average
Radisson Hotel Group Portfolio
Radison Rewards came around after the merger between Radisson Hospitality Inc. and Europe's Rezidor Hotel Group. Then, it's been relaunched as Radisson Hotel Group, some of the brands include:
Country Inn & Suites
Park Inn
Park Plaza
Radisson
The Radisson Blu
Radisson Individuals
The Radisson Collection
Radisson Red
Radisson Rewards Elite Status
Normally, Radisson Rewards comes with 4 tiers of status:
| | | | |
| --- | --- | --- | --- |
| Status | Requirements | Hotel Stays | F&B Discount |
| Club | 0 nights / 0 stays | 20x points | 5% |
| Silver | 9 nights / 6 stays | 22x points | 10% |
| Gold | 30 nights / 20 stays | 25x points | 15% |
| Platinum | 60 nights / 30 stays | 35x points | 20% |
With the Club level, you'll be able to get members-only rates, free WiFi, and two complimentary bottles of water per stay (at U.S. properties).
Additionally, as you move up in status, you'll be able to receive more VIP benefits.
Status
Benefits
Silver
Complimentary room upgrade (where available)
Early check-in
Late check-out
Rollover elite nights
Gold
Welcome gift
72-hour room availability guarantee
Platinum
Complimentary breakfast
48-hour room availability guarantee
Access to a dedicated Platinum member service line
However, keep in mind that Elite Status will expire on February 28th of the year after you've earned it. Unless you hold a credit card that gives you automatic elite status (more on that later).
Earning Radisson Rewards Points
Hotel Stays
Credit Cards
Car Rentals
Meetings & Events
FTD Flowers
Vinesse Wines
Bicester Villages
Purchase Points
Like we said before, the amount of points you earn for Radisson hotel stays will depend on the elite status you have. Normally, it will range from 20x points to 35x points on eligible rates. For an eligible rate of $200 per night, you can earn:
| | |
| --- | --- |
| Status | # of Points |
| Club | 4,000 points |
| Silver | 4,400 points |
| Gold | 5,000 points |
| Platinum | 7,000 points |
Eligible rates exclude:
Employee rates
Friends and family rates
Complimentary or barter rooms not booked on points
Rates booked through an online travel agency
Rates booked with group or tour operator accounts.
Radisson Rewards also offers two credit cards that earn Radisson points. Both of these cards will reward you with a free night e-certificate for each $10,000 you've spent in the year. Plus, you can get no more than 3 e-certificates every membership year.
Radisson Rewards Premier Visa Signature Card
Welcome Bonus
125,000 bonus points when you spend $3 in the first 90 days.
Ongoing Rewards
10x points at Radisson Hotels
5x points everywhere else40,000 anniversary points when you renew your card
Elite Status
Automatic Gold status, or
15 qualifying nights toward Platinum status
Annual Fee
$75
Radisson Rewards Visa Card
Welcome Bonus
30,000 points after $1,000 is spent in the first 90 days.
Ongoing Rewards
3x points at Radisson Hotels
1x points everywhere else
Elite Status
No elite status
Annual Fee
$0
Radisson Rewards has 7 rental car partners that offer Radisson points. Some can even offer rate discounts and free upgrades as well.
Alamo
300 Radisson points per rental per day
Avis
750 Radisson points per rental
Up to 25% off base rates
Budget
750 Radisson points per rental
Up to 25% off base rates
Enterprise
300 Radisson points per rental per day
Europcar
Up to 1,800 points per rental
National
300 Radisson points per rental per day
Up to 25% off base rates
Sixt
750 Radisson points per rental
Up to 15% off base rates
Free upgrade for Radisson Rewards Gold members
Gain 5x Radisson points for events. This will include: small meetings, large conventions, dinners, weddings, etc. You must join Radisson Rewards for Business before you're able to earn points like this.
Treat someone and earn 1,500 Radisson points on every FTD transaction. Pick from: flowers, plants, gift baskets, treats, etc.
Gain no more than 12,500 Radisson points when you apply for the American Cellars Wine Club from Vinesse Wines. Receive 5,000 points with your first wine club shipment and 7,500 points with your second shipment.
Earn 10 points for every Euro or Pound spent at any of the eleven Bicester Villages in Europe. 10 points for every 10 Yuan spent in China, and more. Browse more than 1,000 big fashion and lifestyle brand boutiques that offer savings no more than 60% of the manufacturer's suggested retail price.
You'll be able to buy no more than 80,000 points each calendar year in increments of 1,000 points for $7. But, we suggest that you don't buy points since the purchase rate is $0.007 per point, which is higher than their average value $0.004 per point.
Redeeming Radisson Rewards Points
Before getting into more detail on the ways you can redeem these points, remember that they do expire if there isn't any account activity in a 24 month period. Account activity includes earning and spending points.
Hotel Nights
Points + Cash
In-Hotel Express Awards
Airline Miles
Other Options
The best use for your Radisson points is for free award nights. There aren't any blackout dates on standard rooms, and award pricing starts at 9,000 points.
| | | |
| --- | --- | --- |
| Hotel Category | Standard Room | Premium Room |
| 1 | 9,000 | 13,5000 |
| 2 | 15,000 | 22,500 |
| 3 | 28,000 | 42,000 |
| 4 | 38,000 | 57,000 |
| 5 | 44,000 | 66,000 |
| 6 | 50,000 | 75,000 |
| 7 | 70,000 | 105,000 |
You'll be hardpressed to find a better valuable way for you to spend your points other than for hotel nights.

If you don't have enough Radisson points for a hotel night, you can still benefit from a discounted rate when you use points and cash together. The minimum amount of points you need is 5,000.
| | |
| --- | --- |
| Hotel Category | Points + Cash Needed |
| 1 | 5,000 + cash |
| 2 | 5,000 + cash |
| 3 | 5,000 + cash |
| 4 | 10,000 + cash |
| 5 | 10,000 + cash |
| 6 | 15,000 + cash |
| 7 | 20,000 + cash |
You can redeem your Radisson points during your stay for hotel amenities like food and drinks, local experiences, in-room movies, parking charges, spa services, etc.
Transfer your Radisson points to more than 35 airline partners such as:
Aeroflot
Aeromexico
Air Astana
Air Baltic
Air Canada
Air China
Air France/KLM
Asiana Airlines
Avianca
British Airways
Cathay Pacific
Czech Airlines
Delta Airlines
Emirates
Ethiopian Airways
Etihad Airways
Finnair
Frontier Airlines
Gulf Air
Hainan Airlines
Japan Airlines
Jet Airways
Kuwait Airways
LATAM
Malaysia Airlines
Oman Air
Philippine Airlines
Qantas Airways
Qatar Airways
SAS Airlines
Saudi Arabian Airlines
South African Airways
Southwest Airlines
Turkish Airways
United Airlines
You have 3 transfer options to choose from:
2,000 Radisson points for 200 airline miles.
50,000 Radisson points for 5,000 airline miles.
100,000 Radisson points for 10,000 airline miles.
Retail Gift Cards
7,000 points for $10
18,000 points for $25
34,000 points for $50
Prepaid Visa Cards
20,000 points for $25
35,000 points for $50
67,000 points for $100
Radisson Gift Cards
In British Pounds or Euros
Only available in certain countries
Priority Pass
125,000 points for one-year membership
($299 value)
TSA Precheck
65,000 points for the $85 application fee
Donations
1,000 points for $1.60
Minimum 3,000-point donation
Radisson Rewards Tips & Tricks
Take advantage of your Radisson Rewards membership by following the tips and tricks listed below. They will help you earn bonus rewards to use your Radisson points to its fullest potential.
Radisson Rewards App
Award Night Sweet Spot
Hotel Promotions
Virtuoso
Radisson Rewards app will enable you to:
Find hotels near you or any city
Book a stay (or view/cancel a stay)
View your current point balance
Redeem for award nights
Add your member card to your wallet
The best value is found in Category 1 and Caregory 2 hotels located in small cities and developing countries. These hotels, like Category 7 can be around $150 a night, but only need a fraction of the points required to reserve an award night.
Gain additional Radisson points when you book Radisson Rewards promotional offers. Past promotions are:
Bonus points on your first stay booked via the Radisson Rewards app.
Double points on eligible rates at participating hotels.
Virtuoso is an exclusive network of luxury travel companies that work together to customize vacations for high-end travelers. Additionally, they make deluxe itineraries and enhance your travel with valuable perks such as:
Rate discounts
Room upgrades
Executive club
Breakfast
Cocktails
Early check-in
Late checkout
Bottle of wine
Resort activities
Hotel spa treatment
All of those benefits booking with a Virtuoso travel agent can end up being a better deal compared to a point redemption.
Alternative to Radisson Rewards
If you want more luxury rather than convenience, then you should look into the World of Hyatt. It offers more premium hotel offers. The easiest way for you to earn free hotel nights with their brands is to apply for their credit card.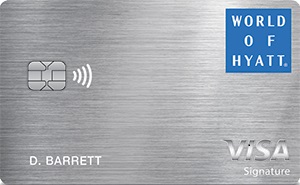 The The World Of Hyatt Credit Card offers 25,000 Bonus Points after you spend $3,000 on purchases in the first 3 months from account opening. Plus, 25,000 Bonus Points after you spend $6,000 total within 6 months of account opening. With those points, free nights start at 5,000 points.

You'll earn 9 points total for Hyatt stays - 4 Bonus Points per $1 spent at Hyatt hotels & 5 Base Points per $1 you can earn as a World of Hyatt member. To add, you'll earn 2 Bonus Points per $1 spent at restaurants, on airlines tickets purchased directly from the airlines, on local transit and commuting and on fitness club and gym memberships.

This card does carry a $95 annual fee, however, the perks sure make up for it. For instance, you'll receive 1 free night at any Category 1-4 Hyatt hotel or resort after your Cardmember anniversary and an extra free night at any Category 1-4 Hyatt hotel if you spend $15,000 during your cardmember anniversary year.



Learn More About This Card Here
Conclusion
Overall, Radisson Rewards is the best fit for travelers with a budget in mind that wants a good return rate towards hotel stays. Not to mention, they offer great deals with their redemption system if you look for them.