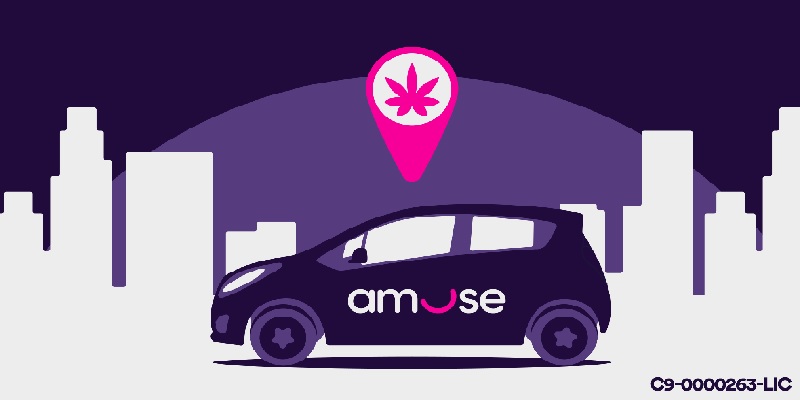 Amuse.com is welcoming new customers with a $30 discount on your first purchase with a referral link. Plus, you'll get an extra $40 bonus credit for every person you successfully refer to the weed delivery service. Every one of your referrals will receive a $30 coupon code with your invite.
Check out other referral bonuses here.
If you live in California, and you're looking for weed and accessories, there's no need to leave the house to go to your local dispensary. You can have it delivered to your home when you shop with Amuse.
Read below for more information on what they have to offer.
Amuse 20% Off Delivery Offer
Save 20% on weed delivery in California when you use a referral link and use the code SHOP20.
(Visit for more information)
Amuse $30 Welcome Bonus
Enjoy a $30 discount on your first Amuse order when you register with a referral link, then copy and paste the provided coupon code during checkout. This offer is for new users only.
Feel free to leave your unique referral link down in the comments section below.
Amuse Give $30, Get $40 Referrals
*Referral values are subject to change.
Get a $40 bonus credit for referring your friends to try Amuse, and they'll get $30 off their first order with your invite. Here's how it works:
Log into your Amuse account and go to the "Refer a Friend" page.
Share your personal referral link via email, Twitter, Instagram, or wherever you prefer.
Your friend signs up with your referral link and apply their savings to their first purchase.
You get a $40 referral bonus once your friend completes their first delivery.
Use your referral bonus on a future Amuse purchase.
You don't have to live in California to create an Amuse account, and you don't have to make any purchases to participate in the referral program. Plus, there's no limit to how much you can earn in referral bonuses.
Amuse Products
Amuse carries top brands like: STIIZY, Old Pal, LEVEL, Raw Garden, and much more. Products include: flowers, vape pens, edibles, pre rolls, concentrates, tinctures, topicals, beverages, pills, sexual wellness, pets, and accessories.
Conclusion
Amuse will deliver weed products from top brands to your door (California only).