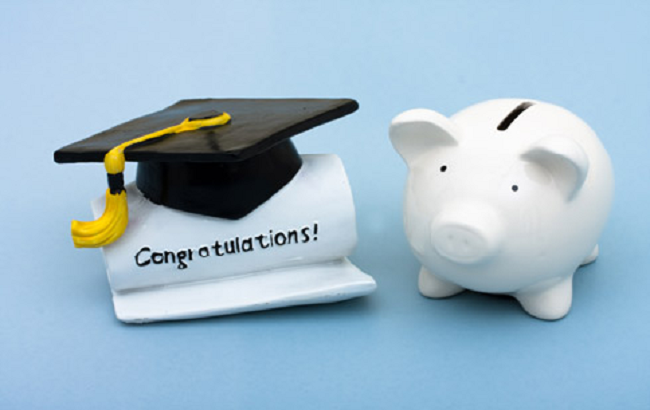 College is the time of your life to make mistakes, learn valuable life lessons and is filled with many important decisions. With so many choices for students out there, life can become quite hectic. From choosing the right schedule that best fits you to which banking option fits your needs the best are just a few things students should always keep check of. To ease that stress, we have come up with an updated list of Best College Students Checking Accounts that offers you the most attractive perks.
For students, having an account with great features and not having to worry about a minimum balance are always ideal things to have. While on the other hand, students can also enjoy the opportunity to earn interest as well as having the chance to improve your credit. No matter what your need is, there is definitely a student account out there for you!
We researched and found the ideal features to look for in a Student Checking Account:
Low to No Monthly Fees
No Minimum Balance
Easy Access to Branches and ATMs
Complimentary Features
If you are interested in relieving some stress from your busy college lives, then please continue below to see our list of Best College Students Checking Account!
---
Best Student Checking Accounts:
---
Chase College CheckingSM



• Enjoy $100 as a new Chase checking customer when you open a Chase College CheckingSM account and complete 10 qualifying transactions within 60 days of coupon enrollment.
• No Monthly Service Fee while in school up to the graduation date provided at account opening (five years maximum) for students 17-24 years old.
• Students ages 18-24 with a Social Security Number can open an account online or at a Chase branch. Students with no Social Security number or who are 17-year-olds can only open an account at a branch.
• Keep track of your money in the Chase Mobile® app. The app helps you manage your money.
• Zelle® is available in more than 1,000 banking apps in the U.S. So you can send and receive money from almost anyone you know and trust who has a bank account in the U.S.
• Access to more than 15,000 Chase ATMs and more than 4,700 branches.
• JPMorgan Chase Bank, N.A. Member FDIC
• Chase Overdraft AssistSM – no overdraft fee if you're overdrawn by $50 or less at the end of the business day or if you're overdrawn by more than $50 and bring your account balance to overdrawn by $50 or less at the end of the next business day*

*With Chase Overdraft AssistSM, we won't charge an Overdraft Fee if you're overdrawn by $50 or less at the end of the business day OR if you're overdrawn by more than $50 and you bring your account balance to overdrawn by $50 or less at the end of the next business day (you have until 11 PM ET (8 PM PT) to make a deposit or transfer). Chase Overdraft Assist does not require enrollment and comes with eligible Chase checking accounts.


Chase Bank has consistently been ranked among one of the highest in the nation, and rightfully so. The Chase College CheckingSM account provides no monthly service fees from the time of account opening until after the student's expected graduation date up to 5 years! However, you must provide proof that you are still in school to qualify. Account holders will also have access to all the Chase branches nationwide as well as having features such as account and balance alerts.
PNC Bank has the Virtual Wallet Student account allowing qualified customers to bank with no monthly fee. However, you must have proof of active student status for six years. The online tools from PNC will help college student keep track of spending while on the other hand, parents can receive account alerts for their children's account. Keep in mind, however, that PNC is only a reasonable option if it has bank branches near the student's college.
Wells Fargo currently has a Student Checking Account that offers customers to have an account with a low $5 monthly fee. However, don't let this detract you from the bank! With great account features such as offering you students loans and having the convenience of online and mobile banking, this account is actually one of the best choices currently available.
USAA is offering qualified students who are in the military or has family members in the military a great Student Checking Account catered to your needs. With USAA, you can enjoy no monthly fees as well as a range of account features! Customers will also have the chance to experience the best the bank has to offer.
Regions Bank has the LifeGreen Checking for Students Account that allows students to have an account with no monthly fees. However, you will need to have a $50 minimum opening deposit. Keep in mind that once you turn 26, the account will automatically convert to the standard LifeGreen Checking account with all applicable fees.
SunTrust Bank customers can enjoy five years of no monthly maintenance fees with your Student Checking Account, as long as you have proof of active enrollment in high school, college or a technical or trade school. The five years on your new account begins at the time of account opening. Students can also enjoy a range of account features such as balance alerts and convenient account features.
Bank of America customers who are students 23 or younger, enrolled in a high school, college, university or a vocational program do not have to pay a monthly maintenance fee on their Student Checking Account at Bank of America. With features like mobile banking, direct deposit, ATM cards with chip technology and FDIC backing, Bank of America is a solid choice for students.
U.S. Bank like many other student-oriented accounts out there, does not charge college students a monthly maintenance. Additionally, students will have the opportunity to utilize convenient account features to better your banking experiences. To sweeten the deal, U.S. Bank will waive up to four non-U.S. Bank ATM transactions per quarter.
Key Bank Student Checking Account is currently available to students between the ages of 16 and 24. Simply deposit a minimum of $200 or initiate at least five transactions, KeyBank will waive the $5 monthly maintenance fee on this account. KeyBank will also reimburse account holders up to $6 each month for any non-KeyBank ATM cash withdrawals. Additionally, you will have access to a wide range of convenient features to better your banking experience.
BB&T Student Checking is designed for students 23 years of age and younger. With no minimum balance requirements and no monthly maintenance fees, this account takes the worry out of banking. Being one of the nation's leading financial institution, you will also have access to all the physical branches the bank has to offer.
Santander Bank Student Value Checking Account is built for a student's demanding and brilliant life. You can bank on the go with their mobile App, your phone or laptop. Set up text message alerts to stay in touch with your finances. There are no minimum balance, no monthly fee & no fees for incoming transfers. However there is a 4% charge for international transactions.
---
Best Online Student Checking Account
---
Ally Bank is a great choice for college students looking to build their credit history as well as obtaining a easy to maintain account. With Ally, students can enjoy a host of great account features as well as having the convenience of not having any fees on accounts. Unless you need a physical branch, online banks are typically a great alternative!
Capital One currently has a Quicksilver Student Checking Account that allows qualified customers to have a new account with no annual fees. Those who banks with Capital One through one of their many physical branches can enjoy the great features associated with the account as well as not having to worry about any monthly fees.
---
Conclusion:
College represents a major stage in your life. So what's better than going into college knowing you don't have to worry too much about your finances? With a variety of banks out there that offers students an attractive college checking account, it is definitely within your best interest to find one that will not hit you with hidden fees. With any of the new checking accounts above, you can not only better your knowledge of the banking world ahead, but it can also be a great place for you to start establishing and restricting your spending habits.
Additionally, with a new account, it can become a stepping stone for you to start building your credit history! If you are curious to see what other banks are currently offering along with a sign up bank bonus, check out our complete list of Best Bank Bonuses nationwide. Also, if you would like to learn more about ways to establish your credit as well as any new student credit cards, then I highly recommend you check out our list of Best Student Credit Cards Review!