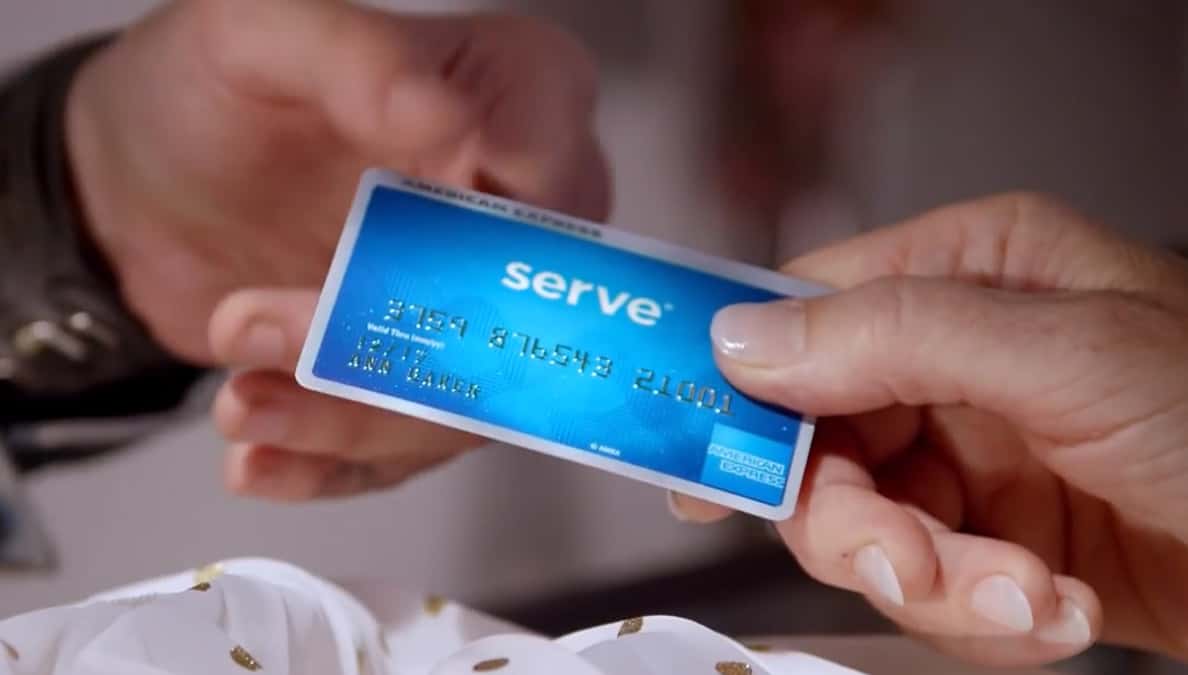 Since Prepaid Debit cards function very similarly to US debit cards, they can either be used as a budgeting tool or even a replacement for bank accounts.
Keep reading below to learn about the best prepaid debit credit cards.
What Is a Prepaid Debit Cards
Traditional debit cards are generally linked to a personal checking account however prepaid debit cards are not. Prepaid debit cards are loaded with a set amount of cash that you designate.
Once the balance runs out you can reload it.
American Express Serve: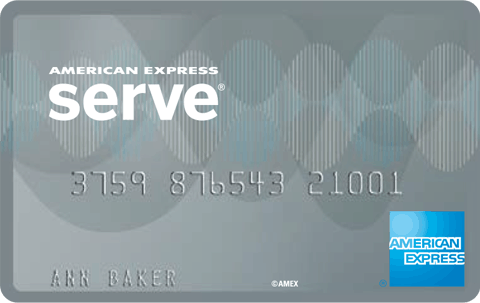 The American Express Serve Prepaid Debit Card comes in three flavors: the basic Serve card, Serve Free Reload, and the Serve Cash Back.
The better rewards from prepaid cards in this segment, it's only natural that we pick the Serve Cash Back Prepaid Card with 1% cash back added to your account when you spend in addition to no credit check:
No minimum balance and no hidden fees
Free ATM withdrawals at over 24,000 ATMs nationwide
Monthly fees are as followed: $5.95 Monthly Fee (No fee in TX, NY, VT)
If you're not a resident of Texas, New York or Vermont, the Cash Back card falls short with the monthly fee making the basic Serve card the better choice with just a monthly fee of $1. The Serve cards are highly a great alternative to banking accounts.
Editor's Note: You can load your Serve card for free at CVS or 7-11. You can also set up sub-accounts and the card also has a "reserve function" which allows budgeting for a larger future purchase. Direct Deposit of $500 a month waives the monthly fees as well.
AMEX Serve Cash Back Features:
Your Full Service Prepaid Debit Account with 1% Cash Back on purchases.
No credit check, minimum balance or hidden fees.
Earn 1% Cash Back added to your Account when you spend, for use on future purchases.
Free Direct Deposit gets you access to your money up to 2 days faster.
Free ATM withdrawals at over 24,000 ATMs nationwide.
Enjoy American Express service and security 24/7. Shop online and off and enjoy Card Membership benefits like Purchase Protection.
---

Best Prepaid Card for Lowest Fees:
If you are fee-conscious the Bluebird® by American Express is highly in your favor with no monthly fee attached, no cash-reload fees if you add funds via Walmart, and no fees for transactions or cash withdrawal at MoneyPass® ATMs.
You can also create up to 4 sub-accounts for family members and you'll be able to control their spending and ATM access, however, you may want to watch out for the $2.50 out-of-ATM-network fee and the $3.95 fee for reload outside of Walmart. Aside from that, Bluebirds are highly solid prepaid cards.
AMEX Bluebird Features:
No monthly fees or minimum balance requirements
$0 for reload at Walmart
$0 to add money via a linked debit card

Can't link a bank account to Bluebird for direct money transfer

$0 transaction fees
Families can share one Bluebird account
Free checks
Free online or mobile bill pay
24,000+ free MoneyPass ATMs
Bluebird can be used anywhere that American Express is accepted
Purchases Protection, emergency roadside assistance, shopping and entertainment offers.
Customer service available 24/7.
---

Best Prepaid for Reloads:
Get a Chase Liquid Prepaid Card at your local Chase branch today and with just a $25 initial minimum load, you'll be able to access over 16,000 Chase ATMs nationwide at no additional fees.
You'll be able to load cash or checks and withdraw at any Chase ATM, as well as make purchases in stores and online, pay bills, or even assess Chase's Quick Pay with Zelle.
There is a $4.95 monthly fee attached, only waived with a Chase Premier Plus Checking or other high-end account.
Editor's Note: Chase Liquid Prepaids must be open in-branch, plus the card doesn't let you add cash via retailers or allow for a separate savings account option.
Chase Liquid Prepaid Card Features:
Withdraw Cash – With a Chase Liquid Card, your cash is more accessible. Take advantage of access to over 16,000 Chase ATMs (withdraw up to $500 per day).
Pay Bills – pay bills online with Chase Online Bill Pay or you can use your Chase Liquid Card to pay phone, electric, cable and any other bill at merchant sites where VISA®debit cards are accepted

Load your card – 

via Direct Deposit, Chase QuickDepositSM on your mobile device, load cash or checks to your card at Chase ATMs, or load money at any Chase branch.  Cash loads are limited to $4,000 per month. 

Monitor your balance –

Chase Liquid Card can be used for purchases virtually anywhere VISA® debit cards are accepted, excluding rentals such as cars, equipment and furniture.
---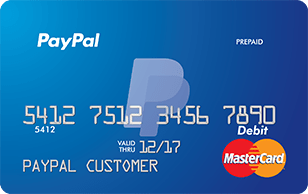 Paypal's Prepaid Debit Cards
Paypal's Prepaid debit card coined the Paypal MasterCard Prepaid Card is a fantastic card as well, but because of the unavoidable $4.95 monthly fees, we have to unfortunately categorize this card as a alternative option for the Best Prepaid Cards available.
One absolutely attractive option this card offers vs. an absolute majority of prepaid cards in the market is that you can instantly transfer from a PayPal account to the card and accrued fast access to funds
If you're a PayPal heavy user then this card could prove some sort of usefulness with convenience, however, the $4.95 monthly fee is heft and there's no surreal network that offers free reload or withdrawals.
PayPal Prepaid Mastercard Features:
No Purchase Fees
Cash-Back options (special savings options for hooking a PayPal account)
Free and instant transfers from your PayPal balance to the card
Offers interest-bearing savings account
$4.95 monthly fee (non-waivable)
Access to interest options
No inactivity or cancellation fees
$5 Refer-A-Friend promotion
---
Conclusion
Prepaid debit cards have a variety of advantages and disadvantages so hopefully reading the above can help you better understand if a prepaid debit card is right for you.
Additionally, If you are interested be sure to check out our list of bank bonuses, saving rates and CD rates!