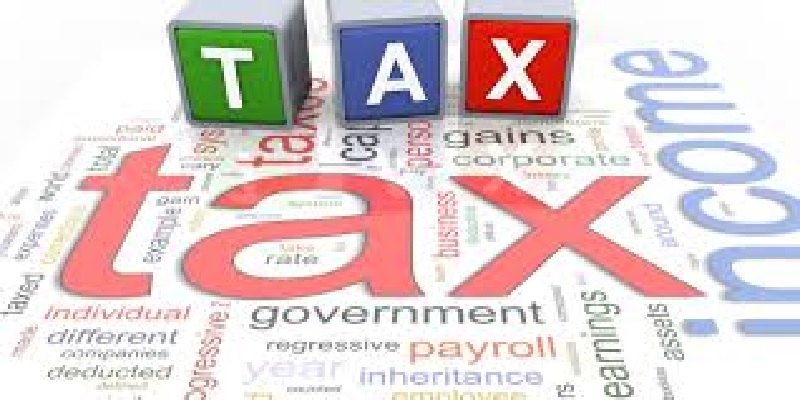 For a smooth and simple process, we recommend researching and figuring out which tax service to use early in the tax season. This guide will go over what to look for, the best tax services for this year, and current bonuses as well. Pick the ideal solution for your tax situation below.
What to Look for In a Tax Service
Usually, tax services online and in-person will guide you through the tax filing process, which gives all the necessary forms like step-by-step instructions. With this in mind, there are tons of tax services on the market with a large range of perks. This is what you need to consider before settling for a service:
Pricing
Most people look at this first when picking a tax service. Generally, tax preparation software ranges from free to more than $200 for a complicated return. It's also very important to note that prices fluctuate throughout the year. You'll see that it's more expensive right before the tax deadline. So be sure to file early and take advantage of the best deals.
Relevance
Another detail is if the tax service works for your particular tax situation. For people with simple returns, a free service might be a better option. If you have significant investments or are self-employed, you'll want to go for a comprehensive plan that's made for your tax situation.
Customer Support
If your tax situation is simple, customer support might not be that important to you. If you have a complicated return, you'll most likely want a strong support system. Some tax software comes with assistance by tax professionals. Those plans give all the advantages of a tax software, with expert assistance if needed.
The Neat Company Tax Preparation BookKeeping
The Neat Company now offers a 15-day free trial of its bookkeeping and document management software. It will help you track, manage, and centralize your business's financial data, so you can stay on top of the health of your enterprise. You can prepare for tax time much better.
Best Tax Services Summary
Free Version
Other Plans
Customer Support
H&R Block (best overall)
Yes
Deluxe – $49.99
Premium – $69.99
Self-Employed – $104.99
Live Chat
Phone
TurboTax (best for complex returns)
Yes
Deluxe – $59.99
Premier – $79.99
Self-Employed – $119.99
Live – $179.99
24/7 Live Support
TaxAct (best for less confident filers)
Yes
Deluxe – $29.95
Premier – $39.95
Self-Employed – $74.95
Email
Phone
TaxSlayer (best for confident filers)
Yes
Classic – $17
Premium – $37
Self-Employed – $47
Email
Phone
Liberty Tax (best for optional in-person support)
No
Basic – $44.95
Deluxe – $64.95
Premium – $89.95
Live Chat
Email
In Person
FreeTaxUSA (best for budget filers)
Yes
Deluxe – $6.99
Email
Live Chat
E-File (best for simple returns)
Yes
Deluxe – $25.99
Premium – $45.99
Email
Jackson Hewitt (best for in-person filers)
Yes
Deluxe – $49.95
Premier – $69.95
Live Chat
Phone
In Person
H&R Block
You might have seen a local H&R Block in your area, however, they also have a great online tax filing system as well. The software has a host of features, which includes: import tools for previous tax information, on-demand tech support, etc. Additionally, you'll have access to tax representatives who can review your tax return for an extra fee. It ensures your return is void of errors and that you covered all your tax breaks.
Promotions
4% Amazon refund bonus
Tax Refund Options
Direct deposit
H&R Block Emerald prepaid debit Mastercard
Paper check
Next year's taxes
U.S. Savings Bonds
Amazon gift card (4% bonus)
Audit Support
Worry-Free Audit Support ($19.99) includes audit preparation, IRS correspondence management and in-person audit representation.
(Visit for more information)
Check out our H&R Block offers here.
TurboTax
If you have lots of investments, get income from rent or are self-employed, you probably have a lot of additional tax forms to finish and lots of tax rules to follow. Even though TurboTax is pricier than most of their competition, those with complex tax situations will find that it's worth the money you've spent.
TurboTax Premier and Self-Employed integrate with ItsDeductible, a mobile app that finds the deduction value of donated clothes, household items, etc. TurboTax Self-Employed also comes with a one-year subscription to QuickBooks Self-Employed with a handy expense-tracking feature that has pictures of your receipts and tracks mileage from your phone.
Support comes in the form of TurboTax Live (one-on-one review with a CPA or enrolled agent), unlimited year-round tax advice and live video chats.
Promotions
Up to $20 annual discount offer
Up to $20 Fidelity discount
Military discount
Tax Refund Options
Direct deposit
Paper check
Next year's taxes
U.S. Savings Bonds
Audit Support
TurboTax Audit Support Guarantee with free audit guidance from a trained tax professional to help you understand your IRS notice and answer any questions relating to your audit. Max Defend and Restore ($45-$60) will give you access to a professional who will represent you in front of the IRS.
(Visit for more information)
TaxAct
TaxAct isn't as roust as H&R Block and TurboTax, however, it's lower in cost. The software offers standard features, like the ability to import your W-2, 1099s, and last year's returns. The TaxTutor Guidance knowledge base is a great source to get all the information you need to understand the prcoess and complete your taxes. Tax support is available via phone and in-app email for paid customers. Premier and Self-Employed users also have access to an option that lets you and the support agent see each other's screens.
Promotions
20% off online federal tax filing
$20 Amazon gift card referrals
Tax Refund Options
Direct deposit
American Express Serve prepaid debit card
Paper check
Next year's taxes
U.S. Savings Bonds
Audit Support
Audit defense from a partner company ($49.95) for three years of audit services, such as guidance, handling IRS and state correspondence on your behalf, help with denied tax credits and tax debt, and tax fraud assistance.
(Visit for more information)
Check out our TaxAct offers page.
TaxSlayer
Not like other tax services, TaxSlayer will determine their prices based off of the level of support you need rather than what their products can do for you. In other words, the cheapest paid package can handle all types of tax forms and situations: itemizing, investments, renal income, self-employment, but comes with little support.
Phone and email tech support are free to use. Only the Premium and Self-Employed versions include tax help from a tax professional.
Promotions
Rakuten coupons
Tax Refund Options
Direct deposit
Debit card
Paper check
File & Go/Bank refund transfer
Audit Support
Audit Assistance for federal returns comes with the Premium and Self-Employed packages ($29 for other users), helping your prepare for and resolve inquiries in case of an audit for up to three years.
(Visit for more information)
Check out our TaxSlayer page.
Liberty Tax
Similar to H&R Block and Jackson Hewitt, Liberty Tax gives you the option to file your taxes online or in-person at one of their 4,000+ locations. Additionally, you can start by purchasing the online tax preparation plan, then complete the process face-to-face if you reach a point where you are in need of assistance.
Promotions
All plans for the same price
15% off coupon code
$50 Send-A-Friend referrals
Tax Refund Options
Direct deposit
Netspend Liberty Tax Prepaid Mastercard
Paper check
Audit Support
Professionals will advise you on any potential audits or inquiries coming from the IRS or your state department of revenue.
(Visit for more information)
Check out our Liberty Tax offers page.
FreeTaxUSA
Using FreeTaxUSA, it will file your taxes for free. That is, only on the federal level. You need to pay a low-cost fee to file your state taxes as well. Some of their features include: an intuitive interface with simple navigation, tax calculator, ability to import last year's information, and the standard accuracy and maximum refund guarantees.
Promotions
No promotions
Tax Refund Options
Direct deposit
Prepaid debit card
Paper check
Audit Support
Audit Assist is included with the Deluxe version ($6.99). This gives you access to audit specialists who can answer any audit-related questions you might have and unlocks the Audit Center knowledge base.
(Visit for more information)
Check out our FreeTaxUSA offers webpage.
E-File.com
This is an affordable tax preparation service that's fast and easy to use. But, it's a lot like a DIY process, without the level of customer support or features you would get with H&R Block and TurboTax. With that in mind, it does come with all the standards such as: prior-year return importing, a help sidebar, and an accuracy guarantee.
Promotions
Up to 50% off coupon codes
Tax Refund Options
Direct deposit
Paper check
Audit Support
Free audit defense tools, but it doesn't come with actual representation. Audit assistance is available for an additional fee.
(Visit for more information)
Check out our E-file.com offers page.
Jackson Hewitt
Jackson Hewitt has been in business since 1982, so you can definitely trust them. You will be able to choose to file online or in-person at one of their 6,000+ locations nationwide. We recommend the face-to-face service with a trusted Tax Pro to get every credit and deduction that you are eligible for. Additionally, their offices are open late and on weekends as well.
Promotions
$20 referral bonuses
Tax Refund Options
Direct deposit
Paper check
Next year's taxes
U.S. Savings Bonds
Audit Support
No audit assistance included
(Visit for more information)
Check out our Jackson Hewitt offers page.