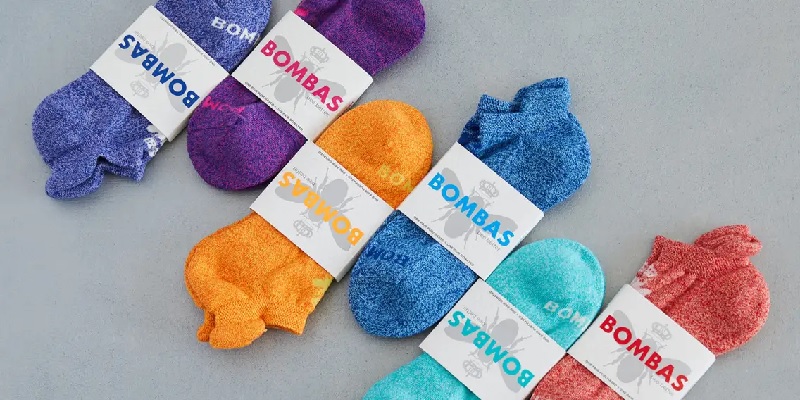 Bombas now has a 25% discount for your first order and a $20 bonus credit for each person that you've referred towards the athletic-leisure apparel brand. Check out other referral bonuses here.
With Bombas socks, they are designed to feel and fit much better than other brands on the platform. Plus, they donate a pair of socks to the homeless community for each pair they sell.
Read below for more information on Bombas socks and their recent bonuses.
25% Off Your First Bombas Order
Receive a 25% discount for your first order at Bombas. Just click on the referral code and put your email in. Then, click "get my discount." After that, you'll receive a coupon code sent to your inbox.
However, keep in mind that this bonus is available for first-time Bombas customers.
(Visit Bombas for more information)
Bombas $20 Referral Credits
Get a $20 credit bonus for each person that clicks on your personal referral code and makes their first Bombas order. Plus, every one of your referrals will even get a 25% discount as a welcome bonus as well.
There is no limitation to the amount of people you're able to refer. But, you are limited to two people per household.
Feel free to leave your own referral link down in the comments section below.
Bombas Socks Features
With Bombas, their goal is to make socks feel better than anything else you put on your feet. Some of their features are:
Engineered comfort. Bombas hand linked the seam that runs across the toes for comfort. Plus, a honeycomb structure will hug your midfoot for support. The material is next level for the performance.
Better yarns, smarter design. They use soft, long, staple yarns from top grade cotton and merino wool companies. Their high-quality fibers come with antimicrobial and moisture-wicking properties. Bombas socks contour to your feet keeping them dry the whole time.
Happiness guaranteed. Bombas stands by their product 100%. If you have any problems, they will help you resolve it. Whether or not if you need to refund or replace your order.
Additionally, Bombas strives to make a big impact on their community when they donate a pair of socks to the homeless for each pair they sell.
Conclusion
Using Bombas socks is another level of high-grade socks. They are made to fit your foot perfectly, give comfort, and keep your feet dry. When you order a pair, they will donate another pair to the homeless as well.