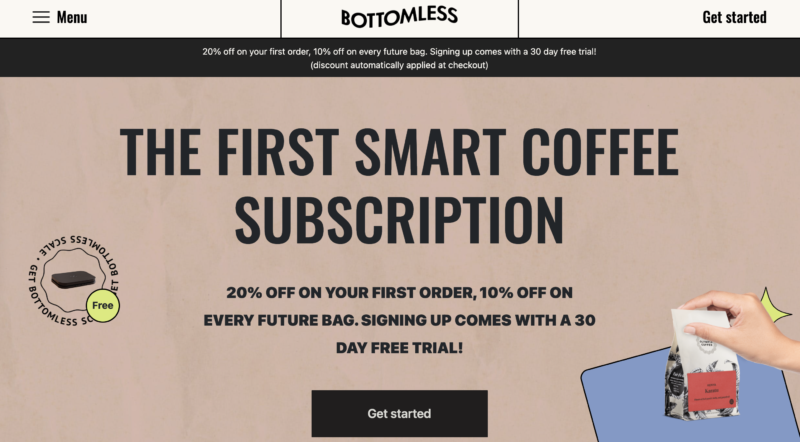 Bottomless is offering new customers a free second bag of coffee, three-month free trial and a discounted membership when joining through a member's referral link.
Find all the best food & grocery delivery services and bonuses here.
Bottomless is a smart coffee subscription that sends you a wifi-enabled scale that automatically restocks you with fresh roasted beans. Continue reading below to learn more about Bottomless and the products they offer.
Free 2nd Bag, 3-Month Free Trial & Discounted Membership

When you join using a referral code, you can get your second bag of coffee free. On top of that, you also get a three-month free trial, so you can try out the service. Once your trial is over, membership is $1.99 per month, billed annually and this includes unlimited shipping.
Please note that this offer is valid for new customers only. If you have a referral code, share it in the comments section below.
---
Bottomless Features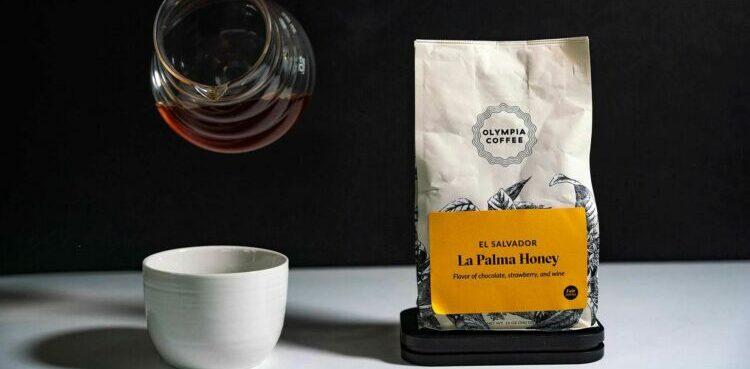 Bottomless predicts when you are about to run out of coffee and they'll delivery another one to you. The process utilizes a small, WiFi-enabled, smart scale that monitors your consumption. Just keep your coffee on top of the device and it will send alerts to Bottomless when your bag gets low.
You'll get a notification of the next delivery 8 to 12 hours before shipping, giving you time to cancel, postpone or change your order. You'll get access to features:
Choose from a wide range of freshly-roasted coffee blends from both in brean and ground form. You can take a quiz to learn about your taste and matches you to recommend brews. And you can also sort by roast, size, price, grind, origin, roasters, and tasting categories.
Discover new blends. Bottomless will build a custom rotation of coffee blends for you, base don your go-to blends and your taste preferences.
How it works
With your first purchase, you receive a Smart Bottomless Scale for free. It will track your coffee usage and re-orders your next batch at next time.
Build a rotation/choose your coffee with over 500 coffees listed from local roasters!
Setup your Bottomless scale and connect to your wifi and your scale can last 9 month on a single charge.
Enjoy fresh coffee, an order is automatically triggered at the perfect time to ensure you always have freshly roasted coffee delivered on time!
Conclusion
Bottomless is a great subscription for you to get started, they'll deliver fresh-roasted coffee to your door when you need to restock. You can also checkout Amora Coffee, it's naother similar service for both coffee and tea store that provides a monthly subscription plan.