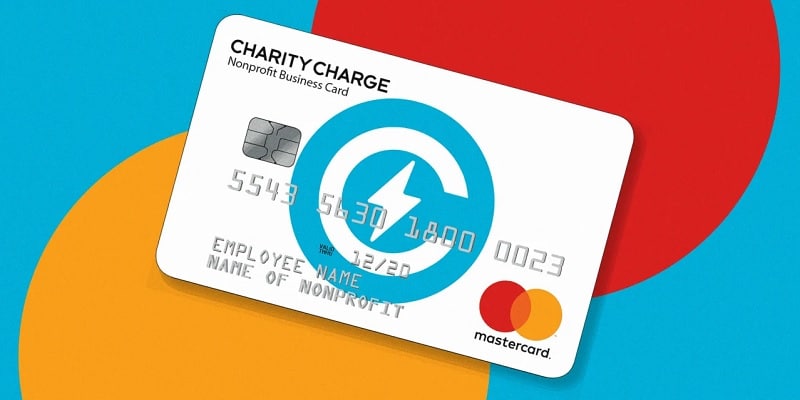 The Charity Charge World Mastercard® Credit Card utilizes an easy but appealing mission. You can donate your credit card rewards immediately towards a nonprofit organization that you choose. This feature is what makes the card different from your traditional credit card offer.
You can view your online dashboard to see all of your donations and how it makes a change for those organizations. There won't be any fees that you have to worry about when you process the donations and rewards you've made they will show up as a tax-deductible.
Read more below to see more information about the Charity Charge World Mastercard®.
At a Glance
| | |
| --- | --- |
| Rewards | Get 1% cash back donated to your nonprofit or school of choice |
| Acceptance? | Anywhere Mastercard is accepted |
| Foreign Transaction Fees? | There are 1% for every transaction in U.S. Dollars. 2% for every transaction made in currencies other than U.S. Dollars. |
| Donations Tax Deductible? | Yes |
| Annual Fee | None |
| Credit Needed | Average to Excellent |
(Visit Charity Charge World for more information)
Charity Charge World Features

You can gain a 1% cash back rate for every purchase you've made with the no annual fee Charity Charge World Mastercard. The cash rewrads that you earn will be transferred automatically towards Network for Good, which is a fundraising utensil that will securely in a systematic function to distribute the donations from donors towards a charity of their choice.
Applying for Charity Charge will come with some questions you would need to fill out such as: choosing a nonprofit organization, K-12 school, and college or religious organization to support. Then you will be eligible for this credit card and be able to pick a maximum of 2 charities out of 2 million other options. Your donations will be sent on a quarterly basis since it would be more simple for the nonprofit to gain a signle huge amount rather than small transactions all at once.
When you send your donation with Charity Charge, the payment won't be subject for credit card transaction fees that can be priced from around 2.5% to 7.5%. With this credit card, you won't be charged with a processing fee or hidden cost, this way the charity you've picked will be able to receive your whole donation.
With the 1% cash back rewards, you can receive a benefit such as:
Personalized Payment
Mobile Pay
Mobile App
OneFineStay Discount
Concierge Service
Luxury Travel Benefits
Price Protection
Extended Warranty
Free Shipping
Charity Charge Security
Choose your own monthly due date and how you pay, either with check or online payments.
Use your phone to have easy access to pay where a Mastercard would be accepted. Charity Charge works with: Apple Pay, Samsung Pay, Google Pay, Garmin Pay, and Fitbit Pay.
To manage your account and make payments, use the Commerce Bank mobile app.
You can receive a 10% discount for all OneFineStay reservations if you're already a Charity Charge card member. Pick from more than 2,500 high quality rentals in locations such as: London, Paris, Rome, New York, Los Angeles, Miami, and San Francisco.
You can get a complimentary 24/7 concierge service if you're already a Charity Charge World Mastercard member. Just call the number on the back of your card to receive help immediately.
With the World Mastercard collection, you'll be guaranteed the best price for travel services like flights, hotels, and cruises.
If you see a lower costs for a qualifying item in the first 120 days after you bought it with your Charity Charge card, you'll be refunded for the difference of prices.
Receive an extra warranty protection with no additional charge for items that you've bought with your Charity Charge card.
Buy items from more than 140 retailers with ShopRunner and get an unlimited free 2-day shipping and return shipping for all items.
Charity Charge comes with all the security features such as:
Personalized emails or text messages to keep track of your account.
Receive alerts when there is suspicious activity on your card
Mastercard ID theft protection to help detect and resolve identity theft
Zero liability coverage if your card is ever lost or stolen
Ability to temporarily lock your credit card until you find it
Charity Charge World Mastercard® Credit Card
Gain an unlimited 1% cash back that will be immediately donated with your daily expenses.
Donate your cash back to any nonprofit or religious organization that you've picked. 100% Tax-Deductible.
No Annual Fees included.
Fast and simple process to help make a change (at no cost to you).
Low APR between Prime + 6.99%-16.99% dependent on creditworthiness. Balance transfer fee of either $10 or 5% of the amount of each Balance Transfer, whichever is greater.
Get all the perks of a World Mastercard like the extended warranty, worldwide services, concierge services, ID theft protection, price guarantee, and additional services.
Chip and Apple Pay-enabled
1.99% for 6 monthly billing cycles
Regular APR 16.24%-22.24% (Variable)
Intro Balance Transfers APR 1.99% for 6 monthly billing cycles
Rates and Fees
| | |
| --- | --- |
| Annual Fee | $0 |
| Additional Cardholder Fee | $0 |
| Balance Transfer Fee | $10 or 5% (whichever is greater) |
| Late Fee | Up to $37 |
| Foreign Transaction Fee (in US) | 1% |
| Foreign Transaction Fee (not in US) | 2% |
Bottom Line
The Charity Charge World Mastercard® Credit Card won't necessarily give you the best cash back rate offer. However, for socially conscious people who want to make a difference, it does have much to offer. It's an easy process to support a charity of your choosing globally. Using the Charity Charge card, the cash back you'll receive will be directed towards a nonprofit organization you picked, which is an interesting rewards offer for credit cards on this platform.