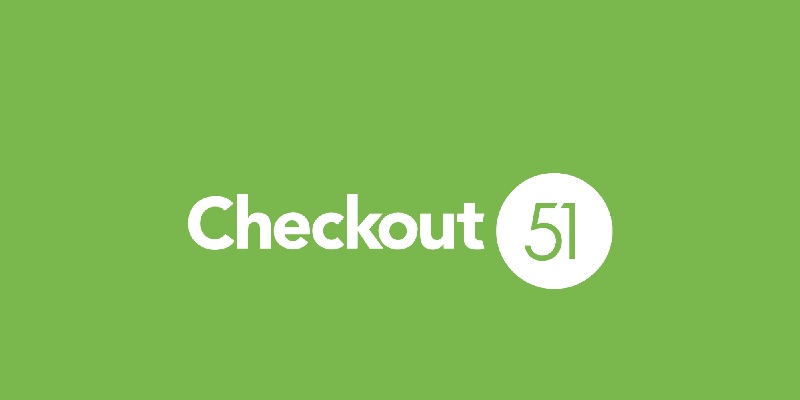 Checkout 51 now has a bonus cash offer for no more than $5 for new members. You can also receive a $10 cashback bonus for each person that you've referred towards this grocery cash back app.
With Checkout 51, they will give you cash back for eligible expenses when you upload a picture of your grocery receipt to the app. Weekly offers will also have: bakery, dairy, personal care, meat, seafood, medicine, beverage, children, snacks, sweet and general home supply products.
Read more below for more details about Checkout 51 and their recent promotions.
Make sure that you are using a top cash back shopping service such as Rakuten for all your other online shopping sprees.
Checkout 51 Up to $5 Welcome Offer
Receive no more than a $5 cash bonus when you apply for a free Checkout 51 account with a referral code from a current member. Then you must upload your first receipt ($2), and 3 more receipts ($1 each). You have to upload all 4 receipts in the first 30 days of having an account open to be able to qualify for this welcome bonus cash offer.
Feel free to leave your referral code down in the comments section below.
How Checkout 51 Works
Checkout 51 isn't complicated to use. Just follow the provided instructions below:
Make a free Checkout 51 account with a referral code to receive a $5 bonus.
Look for weekly offers.
You can grocery shop anywhere.
Take pictures of your receipt with your phone.
Then upload the pictures onto the Checkout 51 app.
Get cash back.
Then you can cash out, at least $20 to redeem.
Checkout 51 $10 Referral Bonus
Receive a $10 bonus for every person that signs up for a new Checkout 51 account and puts up their first receipt. Then the both of you will get no more than a $5 welcome cash bonus each.
There won't be a limitation to the amount of referral bonuses you can gain. However, you have to be a Checkout 51 member to be qualified for this offer.
How to Earn the Bonus
Go to the Checkout 51 app and click on "Refer a Friend" under your profile.
You have to use the app to gain cash back before the referral code is given to you.
Share your referral code.
Get a $10 bonus for every person that:

Makes a new Checkout 51 account with your referral code then,
Uploads their first receipt within 30 days as a member.
Why Checkout 51?
Using Checkout 51, they have lots of cool features such as:
Their offers aren't specific to any store. You are able to go grocery shopping anywhere, even online.
It will allow you to build your savings up. Use a coupon when you buy things, then the app will apply the cash back offers.
Checkout 51 has regular bonus offers. For example, submit a receipt of at least $60 for a chance to win $500.
Bottom Line
With the Checkout 51 and other cashback apps, it won't get you tons of money instantly. However, they do save you a decent amount of your money just because you went grocery shopping. They even offer some pretty good features and aren't very restricting to which store you have to shop at.