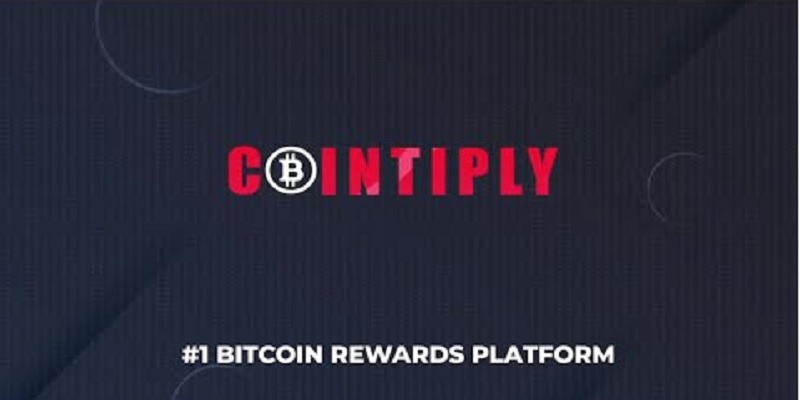 Cointiply will allow you to gain 25% of each referral faucet claim for the rest of your life. Plus, it will come with 10% of their offer wall and game earnings as well. Check out other referral bonuses here.
A Bitcoin faucet is a site that pays out rewards in form of cryptocurrency when a claim is made in exchange for completing a specified task.
With Cointiply, it will let you gain cryptocurrency when you take surveys, offers, and other online tasks. Cointiply has paid their members more than $700k as of now. Additionally, they state that you'll be able to earn more rewards with them compared to other Bitcoin competitors.
Find our full list of other cryptocurrency bonuses here.
Read below for more information on what Cointiply has to offer.
Cointiply Referral Program
Earn rewards when you refer friends and family towards Cointiply.
Gain 25% of every referral faucet claim for life with 10% of their offer wall and game earnings.
There won't be a limitation on the amount of referrals you can make. However, referrals on the same device or in the same household will not be counted as a new referral.
Referral terms: "IMPORTANT: Invalid, fake or duplicate referrals WILL NOT be counted. Your account may be terminated and all Coins forfeited if you are found to be sending invalid referrals. We have automated measures to detect and prevent invalid referrals. You've been warned."
Feel free to leave your referral link down in the comments section below.
(Visit for more information)
Cointiply Features
Additionally, there are many different ways for you to get free cryptocurrency such as:
Paid offers. The simplest and fastest way to earn money. Just follow the instructions for each task you take on and finish it all the way.
Paid surveys. It's one of the most well known and used ways to earn lots of coins. Visit the survey offer wall and click on "Research & Revenue."
View ads. Another easy way to earn coins is taking a few minutes to watch some of their ads. You'll get paid instantly and you an close the ad after 10 seconds.
Bitcoin faucet. Gain coins when you spin the faucet. There's a jackpot that begins at 100,000 Coins and raises until someone gets the jackpot.
Multiplier. Multiply your Coins when you bet them and pick a field on the screen to see.
Promo codes. Keep an eye on the Cointiply Twitter page for weekly promos that's available to the first 5,000 to 6,000 members.
Watch videos. Every video you have to watch will be no longer than 3 minutes.
Online games. Play to fill your activity bar.
Loyalty bonus. Increase your earnings up to 100% and get it when you log into Cointiply every day and finish a task.
Furthermore, while you earn free cryptocurrency, Cointiply will allow you to earn 5 interest on your Coin balance when you get to 35,000 Coins.
How Cointiply Works
Being more active on Cointiply will allow you to earn more Coins. Log into your account and check how many coins you have and what they're worth in US Dollars. Additionally, you should also check how much they're worth in Bitcoin as well.
Normally, 100 Cointiply Coins will be worth $0.01 so 10,000 Coins will be equivalent to $1. There are several ways you'll be able to get your Coins paid out by:
| | | | |
| --- | --- | --- | --- |
| Wallet | Facethub | Doge | Bitcoin |
| Withdrawal Minimum | 35,000 Coins ($3.50) | 50,000 Coins ($5) | 100,000 Coins ($10) |
| Processing Time | 24 – 72 hours | 24 – 72 hours | Up to 1 week |
Conclusion
Overall, when you use Cointiply, you'll be able to build up your Coins by doing super easy tasks online. Furthermore, there are several different options you can use to earn Coins as well.