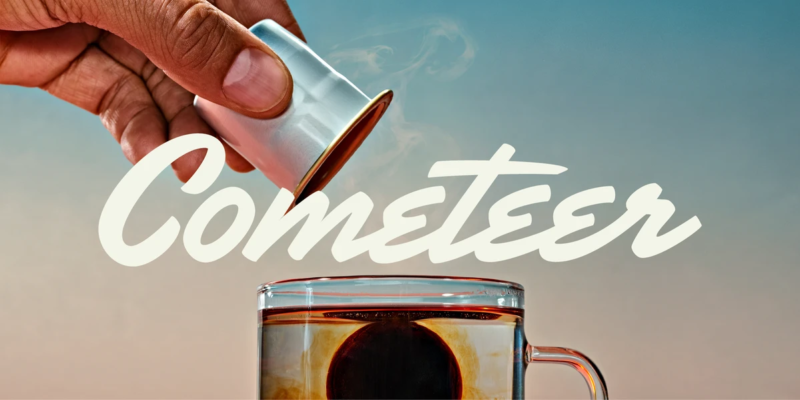 Cometeer Coffee is giving new customers a $25 bonus discount towards their first subscription box. Then earn additional $25 bonus credit for every person who uses your referral link to claim their reward. Find more referral bonuses here.
Checkout all the best food & grocery delivery bonuses here.
Cometeer Coffee is sourced from specialty roasters, ground and brewed on its best day, frozen in a perfect state of deliciousness, ready to be melted by you. They are the future of coffee with their high-tech instant coffee brand and their pods of flash frozen coffee.
Continue reading to learn more about Cometeer and their offers.
Cometeer Coffee $25 Off Any Coffee Subscription

Enjoy a $25 bonus discount on any Cometeer subscription when you use a referral link to register. Please note that this offer is valid for new customers only.
If you have a referral link with Cometee, feel free to share in the comments section below!
Cometeer $25, Get $25 Referral Program
Earn a $25 discount for every qualifying referrals that uses your link to sign up for a Cometeer subscription. They will also get a $25 bonus towards their first box subscription.
This program lets you earn up to ten referral credits, a total of $250. To participate, just log into your account and head to the "Invite a Friend" page.
---
Cometeer Coffee Features
Cometeer Coffee works with renowned roasters from across the country, elevating their roasting art through our science.
They feature capsules of a variety roasts of coffee from our roasting partners; George Howell, Counter Culture, Equator, Birdrock, Birch, and more! The beans are grounded and water is adjusted to the right temperature to extract optimal flavors. Then the coffee is immediately flash-frozen into a puck size form with liquid nitrogen to preserve thee taste and aroma.
Cometeer's incredibly pure flavor makes any coffee drink better. Now you can melt a great cup of coffee anywhere. Capsules taste delicious for up to 24 hours thawed.
Their aluminum capsules are 100% curbside recyclable.
Cometeer Coffee Subscriptions
Cometeer subscriptions varies by the type of coffee: Light, Medium, Dark, Decaf, Light/Medium, Medium/Dark, and Mixed. Each box has four unique roasts, 8 capsules each, for a total cups of 32 coffee.
Shipping is free, and you can cancel or pause your Cometeer subscription at any time.
Conclusion
Cometeer Coffee is great for those who are always on the go who doesn't have time to make or brew their own coffee. Try it out today and get $25 off your first box subscription.
Alternatively, you can also checkout Bones Coffee Company, carefully picks their coffee beans and roasts them in small batches until they're ready. You will get the best fresh coffee delivered right to your door.