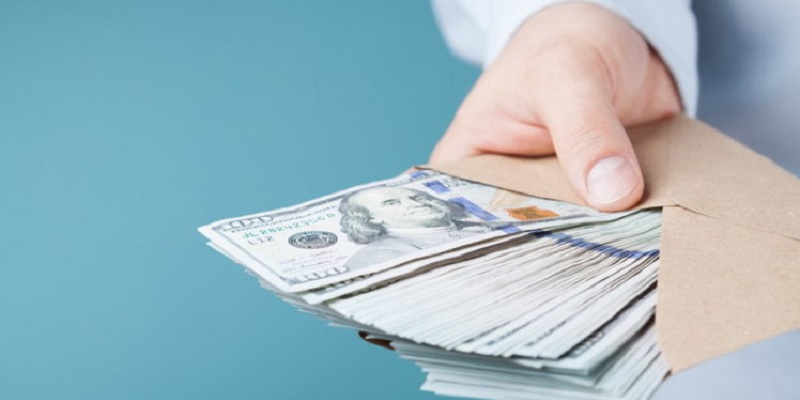 What is a credit card Cash Advance? Well, one thing you really need to know about a credit card cash advance is that it's pretty expensive. A cash advance is the amount you can borrow from your account, even if it goes over your credit limit. The cash will come from your credit instead of your account balance, most people will use this option in dire situations. Again, it's one of the most expensive credit card transactions ever.
A cash advance will act like a bank or ATM loan, and like most loans it'll have to be paid back. Using a cash advance is like buying cash rather than buying products. In this bank guide, you'll see what a credit card cash advance can do for you and how to get one.
How to get a Credit Card Cash Advance
You can use one of your credit cards to take out cash that goes against the credit limit. When you take cash out this way, you'll have to pay it back with interest. You can make cash advance transactions with a PIN number or at an ATM with a convenience check that's been mailed to you. Or you can go to your bank and have them go through card payment networks like Mastercard or Visa and show them your ID. However, know that majority of credit card companies will not allow you to take your entire credit line for your cash advance.
To get a cash advance, your credit has to go through a credit check and be approved of withdrawing cash from it. Then, you'll be able to have the choice of paying it over time as long as you still make minimum deposits. When you withdraw money from your account, in most cases, you won't be charged with any interest charges. But, you might have to pay for ATM or overdraft fees when you take cash out of your credit.
Taking cash out of your credit will act like a small loan, and we all know that loans can be costly. You'll have to pay for the fees to take money out, and you'll have to pay them back over a period of time.
What Will It Cost You?
As mentioned above, these can get pretty pricey when you get a cash advance. It will come with lots of fees that you'll have to pay off such as: cash advance fees, ATM or Bank Fees, and a monthly payment. Normally, the credit card cash advance fees are different and issued by your card holder, some will charge you flat fees for each one. If you don't pay for your monthly payment, you'll have to pay an interest for the money you took out. Interest on a credit card can already be pretty high, but it can be chaotic if you don't pay your monthly payments back on time. It can also decrease your credit score, which isn't ever a good thing to have.
Most people will use their credit cards to make transactions and pay for the bill whenever they're able to. However, what they don't know is that when you use a cash advance, it will build up interest rates on your account. In other words, you'll have to pay for an even larger interest rate with an already high APR. Additionally, you will be building up your interest when you get the cash.
The credit card cash advance loan will start charging you immediately when you receive them. You won't be able to get a grace period or wait until the end of the month to pay it back. You'll start gaining interest on your loan as soon as you get it. There's also a finance charge that you have to look for as well. You'll have to pay for this finance charge in full at the beginning of the billing cycle. There is a way to decrease the amount of interest your account gets when you pay it off as soon as you can.
Substitutes to Credit Card Cash Advances
Before getting a cash advance, you should look into alternatives before paying a crazy amount of money for this loan. Other options that you can consider are personal loans, borrowing money, or overdrawing from your checking account.
When you get a personal loan, your credit score has to be great for it to not be so expensive. However, if you don't have a good credit score, it'll be the same as getting a cash advance loan with their charges. But, it's still much better than getting a cash advance loan since it will be a little cheaper than it. Another option is to borrow money from friends and family, if they're nice to loan you some money.
Overdrawing from your account isn't the best idea, but it would be cheaper than paying for a cash advance. When you overdraw from your account, you would have to pay a fee but you won't pay interest for it. This option is a little more risky than the other choices, but it would be better than having to pay for interest and all the other fees that comes with it.
Conclusion
Overall, if you desperately need cash, then you should get a credit card cash advance. It will be pretty expensive, and it will take cash out of your credit rather than your balance in your account. There are lots of fees that comes with getting a cash advance, but if you need the money than it's not a horrible idea. However, I would recommend that you look into different options first before you get a credit card cash advance. Your credit score also has to be in good standing for you to get a cash advance as well.
A credit card cash advance is a loan that will start applying to your account immediately after you've gotten it. Remember, you will be charged with lots of fees and it will build a higher interest on your account than it normally would.