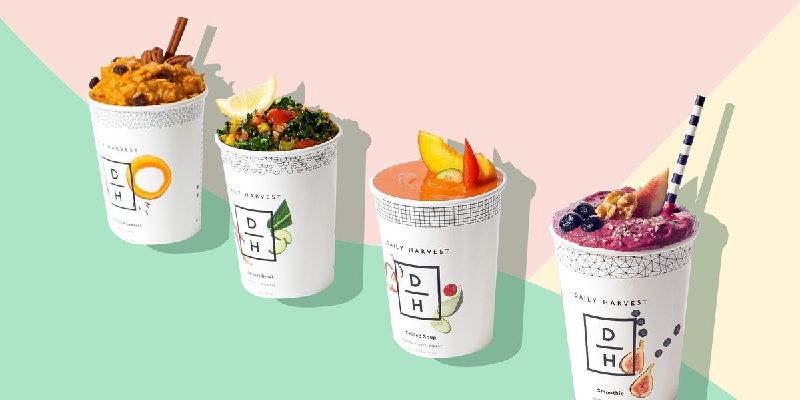 Daily Harvest now has an offer of $25 off of your first box with a referral discount code, and a $25 bonus credit for every person that you've referred to this superfood meal delivery service.
With Daily Harvest, you will receive a healthy, portioned superfood eats delivered right at your door. You no longer have to do your research, just purchase and measure putting a meal together. You would just need about 30 seconds to prepare.
Daily Harvest $25 Off Your First Box
Receive $25 off of your first Daily Harvest box when you use a referral code and follow the instructions. If your discount isn't immediately applied, then you can just put the referral code in when you checkout.
Once you've signed up to this service, you can cancel your orders at any time.
Feel free to leave your own referral code down in the comments section below.
(Visit Daily Harvest for more information)
Daily Harvest $25 Referral Bonuses
Receive a $25 bonus credit for every person that finishes their first Daily Harvest order with your personal referral code. Every one of your referrals will get $25 off of their first Daily Harvest box as well.
There won't be a limitation of the amount of referral bonuses that you can gain. However, you have to be a Daily Harvest subscriber to be able to take part in this bonus offer.
How Daily Harvest Works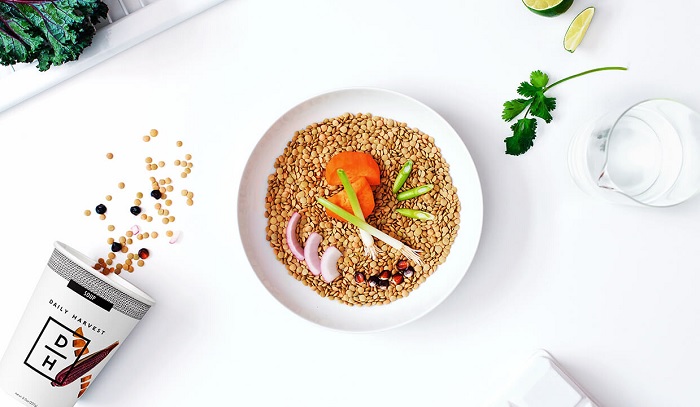 They will offer you a large range of superfood items such as: smoothies, harvest bowls, soups, bites, oat bowls, and chia bowls. This is how it will work:
Build your box. Pick all of the superfood eats that you want. Look for your choices based on category, dietary needs, key benefits, and personal taste.
Receive your box. With the pre-portioned eats, they will be at your door, frozen, blended, or heated depending on how you want it.
Make it. Open the cap and put in the recommended liquid. Then you just blend, soak, or heat your food. There's little to no cooking and cleaning.
Daily Harvest Pricing
Your subscription will have weekly or monthly deliveries such as:
| | | |
| --- | --- | --- |
| Plan | Cost Per Cup | Total Cost |
| Weekly (6 cups/week) | $7.99 | $47.94 |
| Weekly (9 cups/week) | $7.75 | $69.75 |
| Weekly (12 cups/week) | $7.49 | $89.88 |
| Monthly (24 cups/month) | $6.99 | $167.76 |
Bottom Line
When you use Daily Harvest, it will make eating healthy much easier. You can use the $25 off your first order discount and choose to cancel your subscription when you want. It wouldn't hurt to give Daily Harvest a chance to win you over.