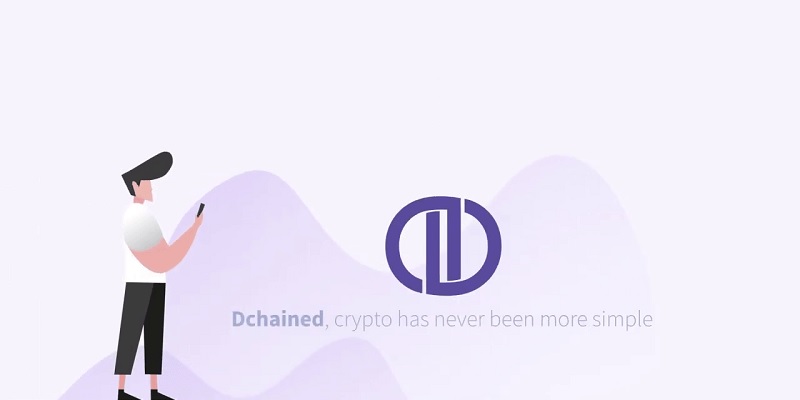 New members of Dchained can receive a one-month trial for just $1 (usually priced at $12.95). As the first ever crypto-literacy and community platform, Dchained focuses on everyday investors who want to discover new blockchain crypto thoroughly.
If you are a member, you can receive updated news, expert articles and newsletters, discussions with insiders, live Q&A sessions and more. Continue reading to learn more about Dchained and their current offers.
Click here for free bitcoin bonuses and other cryptocurrency promotions. 
(Click here to learn more about the current promotion)
---
Dchained 15% Off Promo Code
Use the code BITCOIN15 to save 15% off.
(Click here to learn more about the current promotion)
---
Dchained $1 Trial Month
New members can receive a one-month membership for just $1. However, pricing will increase to $12.95 once your trial period ends.
(Click here to learn more about the current promotion)
---
Dchained Features
Cryptocurrency is rather complex and intimidating to the majority of investors. However, Dchained helps educate and prepare you to be more informed about crypto-investing.
There are two types of intended audiences: the casual crypto investor and beginners of crypto-investing. No matter which one you are, you can receive in-depth education in order to gain wisdom to make wise decisions. Topics include:
Crypto Explained. Explore the difference between Bitcoin, Ethereum and other cryptocurrencies, how cryptocurrency is regulated, other ways to monetize blockchains and much more.
Up-to-Date News. Get news relating to crypto-investing, as well as discussions about any long-term influences on investment opportunities.
Trading Information. Detailed overviews of what you need to identify investment opportunities, keep track of established and emerging regulations, and other important crypto-related information.
---
Dchained Membership
When you become a member, you will get investment guides to begin your trading journey, an organized collection of top stories that highlight the most recent crypto developments, and expert analysis on the different shifts in the market. You can either pay for your membership monthly or annually.
MONTHLY
ANNUALLY
Pricing
$1 your first month
(then $12.95/month)
$79.95
(Save 50%)
Blockchain & crypto educational guides
X
X
Social intelligence investing platform
X
X
Expert analysis
X
X
Live Q&A with crypto experts
X
X
Week in review newsletter
X
X
Members-only discounts across crypto sites
X
X
Access to private Dchained investor Facebook group
X
---
Dchained Online Video Course
An online video course called "Getting Started in Bitcoin & Crypto | The Ultimate Beginners' Guide" was recently released in order to help new crypto investors enter the market. The videos are created to be easily watched, and they provide checklists, instructions and downloads.
The course costs $49.95 by itself, but it's also included with an annual membership.
---
---
Conclusion
If you are a beginner or a casual crypto investor, Dchained can help inform you to become a good investor and make informed investing decisions. You can receive the most accurate and latest developments in the crypto trading world and advice from top experts. Be sure to use our link to get your first month of membership for just $1.
(Click here to learn more about the current promotion)