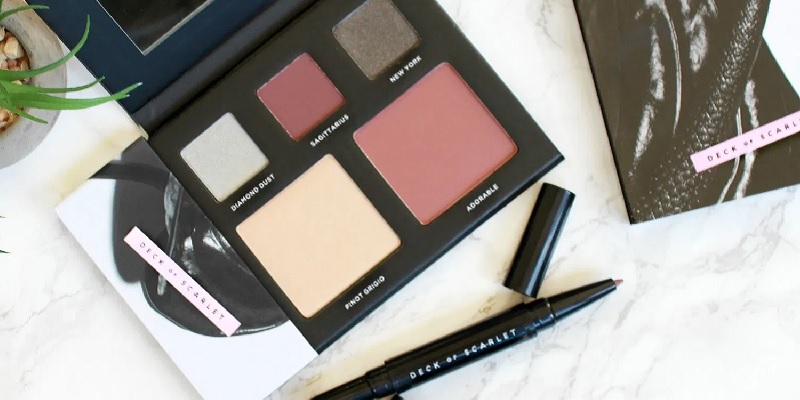 Deck of Scarlet now has an offer of $10 off on subscription orders for new clients, and a $5 bonus for every person that you've referred towards this beauty subscription service.
Using a Deck of Scarlet subscription, they will offer you one makeup palette, and 2 additional beauty product every 2 months for about $29.95. Normally, a palette will have 3 eyeshadows, 2 cheek products, and 2 lip items. You can get additional products like gel liner, liquid liner, lip liner, or any other pencil item.
Read more about Deck of Scarlet for more details about their current promotions.
Deck of Scarlet $10 Off Subscriptions
Receive $10 off on a subscription order if you sign up for Deck of Scarlet with our referral code. Then you will get your discount applied when you checkout. This offer is only available for new customers.
(Visit Deck of Scarlet for more information)
Deck of Scarlet $10 Referral Bonuses
Receive a $5 bonus credit for every person that subscribes to this makeup service with your referral code and makes their first subscription order. Every one of your referrals will receive $10 off towards any subscription order.
There won't be a limitation to the amount of referral bonuses you can gain. However, you will be limited to referring no more than 2 people for a household.
How Deck of Scarlet Works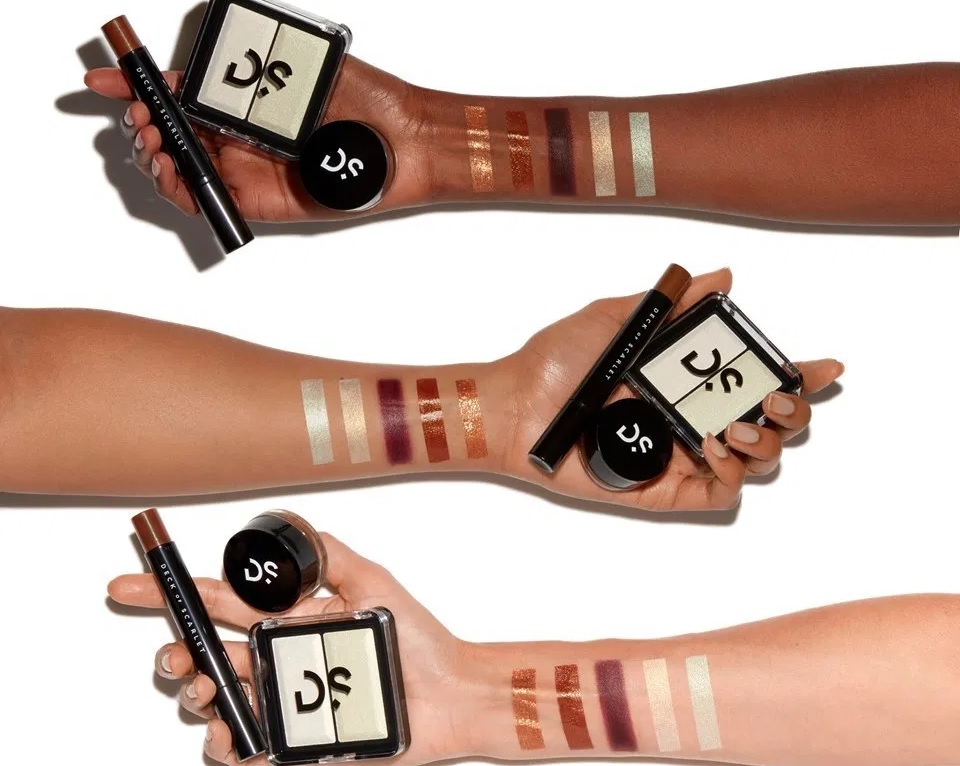 With Deck of Scarlet, they are partnered with a Youtuber that can make new makeup palettes every 2 months. When you begin your subscription, you will be presented with the choice of choosing your first palette when you checkout.
Shown above, the Deck of Scarlet palette subscription will be $29.95 for every other month. You can choose to not get a palette or cancel your subscription when you want to. They will then email you, showing you a new palette to view. If you don't like the new palette, then you can choose not to get it. However, you will need to reply to the email if you want it or not in 5 days.
Deck of Scarlet Features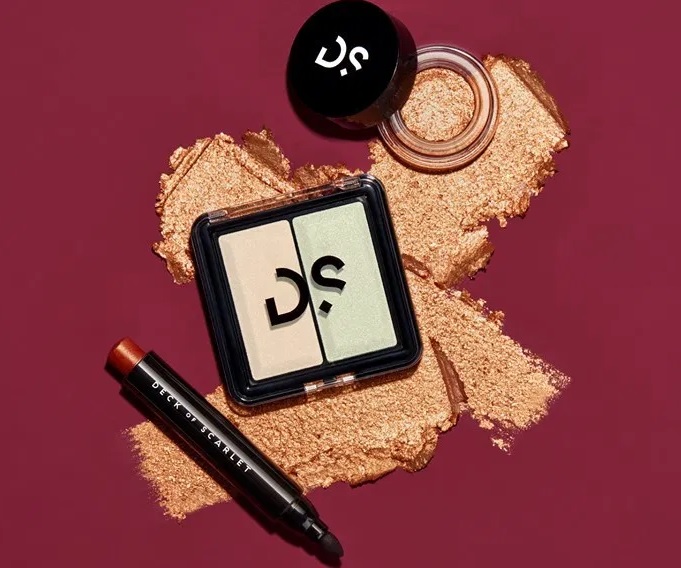 Free shipping. Towards shipments in the U.S.
Full-size makeup. All of their sets will have full-sized items that will last at least 60 days.
YouTube tutorials. View their completed looks on Youtube tutorials.
Other products. They also sell single makeup items such as:
| | |
| --- | --- |
| Product | Price |
| Single eyeshadows | $12 |
| Eyeliners | $13 |
| Lip liners | $13 |
| Liquid liners | $15 |
| Magnetic palettes | $16 |
Bottom Line
When you subscribe to Deck of Scarlet, they will assist you in making unique makeup looks every other month. If you want to try some new makeup looks then Deck of Scarlet is a great way of doing so.