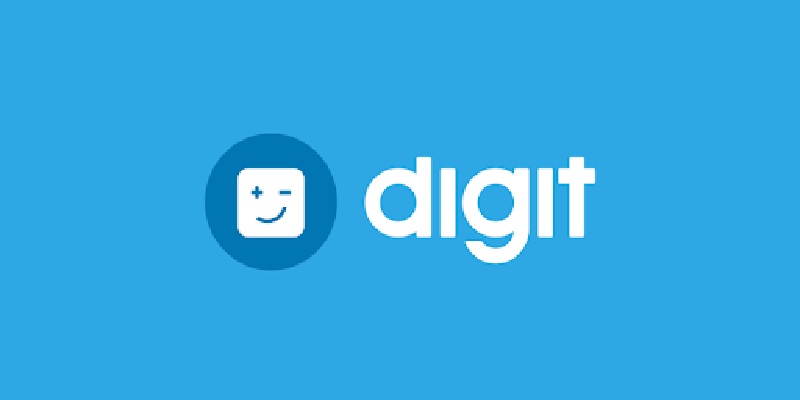 Digit.co now has a $5 cash bonus for new members. Plus, they have a Give $5, Get $5 referral program as well. Check out other ways to earn money with referral bonuses here.
With Digit, it's an app that looks at your spending habits and automatically transfers the exact amount every couple of days from your checking account to your Digit savings. Whenever you need the money in your savings account, just send a text to Digit.co and they will transfer the money back.
Read below for more information on Digit and what they have to offer below.
Digit.co $5 Welcome Bonus
Receive a $5 cash bonus when you make a Digit.co account with a referral link. Then, you must link your bank account and make an autosave. You have to be new to Digit.co to be eligible for this offer.
(Visit for more information)
Feel free to leave your unique referral link down in the comments section below.
Digit.co Give $5, Get $5 Referrals
Get a $5 cash bonus for each person that makes their own account with your referral link. Then, they must link their checking account and make their first automatic save. Additionally, your referral will gain a $5 cash bonus for applying as well.
To partake in this offer, look for your referral link in the "Rewards" section of the app. Or, log into your Digit online account.
Digit.co Features
When you sign up for a Digit.co account, there aren't any account minimums and you'll be paid a 0.5% savings bonus every 3 months. Additionally, Digit will reimburse overdraft fees if your app accidentally saves more than it should. Many people benefit from features like:
Digit.co helping them reach their financial objectives when they link their checking account. It will analyze their income and outcome then make smart money choices.
Automatically transfers the money from the checking account to a Digit savings account.
Prevents overdrafts and fees by automatically moving the money back to the checking account if it goes under the balance they made.
Digit.co is secure with a state-of-the-art encryption and is FDIC-insured.
It helps customers save faster, pays bills automatically, and takes away debt.
Lastly, many digit members save an average of more than $2,000 a year and it costs $5 a month.
How Digit Works
With Digit.co it helps you save money without a second thought. Once you make an account and link your bank checking account, you'll be able to share what you want to save for. Plus, Digit will help you pay off your credit cards, budget, or save money for emergencies. Digit.co will do all the hard work so you don't have to with their great algorithms.
These algorithms helps them see what your spending habits are like and knows when it's good to save. Furthermore, you don't have to change the way you live your life to save money with Digit.co.
Conclusion
If saving money is hard for you, check out Digit.co. This service helps you save money by transferring funds from your checking to your Digit savings account. Additionally, they know when it's a good time to save and when to take a break from it. Digit.co will do all the work for you so you don't have to worry.