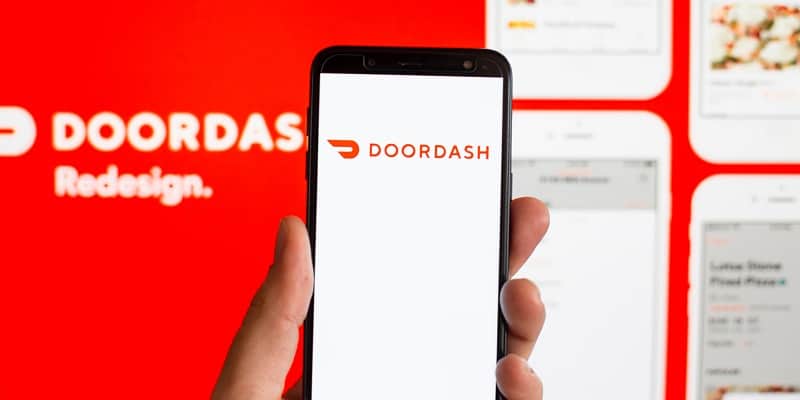 If you want the latest DoorDash bonuses or promotions, be sure to check here for frequent updates!
Designed for delivery convenience for when you don't have time to go out, DoorDash can be of service. If you are interested in other DoorDash bonuses, continue reading the review below.
Want food without having to leave the comfort of your home with options for free delivery? Consider downloading the DoorDash app.
With DoorDash, you can select from a large variety of restaurants in your area and have them delivered to your door.
About DoorDash 
DoorDash is a food delivery service allowing you to order food directly to your location. They usually sponsor restaurants that normally wouldn't deliver and will offer free delivery at times.
All you have to do is download the app and create a free account then enter your billing and address information.
You may also include special instructions in your order or delivery if you want. Alternatively, your DoorDasher can even text or call you about your order if needed or vice versa.
DoorDash $20 Sign-Up Bonus
If you sign up through a referral link, you will receive a free $20 in DoorDash credit.
That means, you can also get $5 off your first 4 orders.
DoorDash Referral Program — $20 Credit
You can also earn $20 when you refer people to sign up for DoorDash. To earn $20 each time, each of your referral will have to place an order over $10.
DoorDash will automatically credit you $20 into your account for each complete and successful referral.
How To Earn the Bonus 
Earning the BonusFine Print
Click on this link to sign up for a new DoorDash account.
Go to the app and click on "Account" and then click the "Refer Friends, Get $20.00" hyperlink.
Share your referral link with anyone. For each successful referral, you will earn $20.
There is no limit to how many referrals you can have.
This offer is only available to new customers.
The offer is available online and nationwide.
DoorDash has a delivery fee that ranges between $2.99 – $5.99 depending on the restaurant.
DoorDash can be used anywhere all over United States.