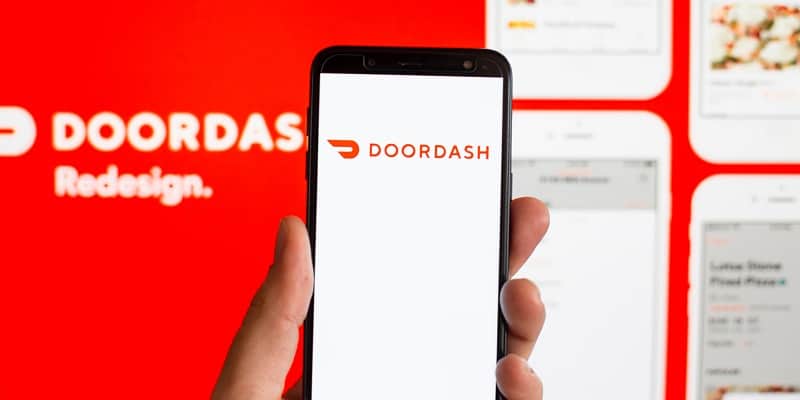 If you want the latest DoorDash bonuses or promotions, be sure to check here for frequent updates! DoorDash is now offering a $30 bonus credit for new users and a $15 bonus credit for each person you refer to the food delivery app.
Designed for delivery convenience for when you don't have time to go out, DoorDash can be of service. If you are interested in other DoorDash bonuses, continue reading the review below.
Want food without having to leave the comfort of your home with options for free delivery? Consider downloading the DoorDash app.
About DoorDash 
DoorDash is a food delivery service allowing you to order food directly to your location. They usually sponsor restaurants that normally wouldn't deliver and will offer free delivery at times.
All you have to do is download the app and create a free account then enter your billing and address information.
You may also include special instructions in your order or delivery if you want. Alternatively, your DoorDasher can even text or call you about your order if needed or vice versa.
DoorDash $30 Sign-Up Bonus
If you sign up through a referral link, you will receive a free $30 in DoorDash credit.
You will receive $10 off your first 3 DoorDash orders. Simply make a purchase to earn your reward.
(Sign up now)
How To Earn the Bonus 
Earning the BonusFine Print
Click on this link to sign up for a new DoorDash account.
Make a purchase.
Receive $10 off your first 3 DoorDash orders.
This offer is only available to new customers.
The offer is available online and nationwide.
DoorDash can be used anywhere all over United States.
DoorDash Referral Program – $15 Bonus Credit

You can also earn $15 credit bonus when you refer people to sign up for DoorDash and make their first purchase over $10.
DoorDash will automatically credit you $15 into your account for each complete and successful referral.
How To Earn the Bonus 
Earning the BonusFine Print
Click on this link to sign up for a new DoorDash account.
Copy and share your unique referral link to everyone you know.
Receive a $15 credit towards future DoorDash orders for every person that:

Signs up for a new DoorDash account using your referral link, and
Makes their first DoorDash purchase.
Be a new customer who has (a) never previously created a DoorDash account, or (b) never used a phone number or credit card that has previously been linked to a DoorDash account
Use your unique referral link to sign up
Place an order with the required minimum subtotal amount shown on your referral signup page
If your referral meets these requirements, their incentive will automatically be applied at checkout for their first order.
Once your referral has placed a qualifying order, you'll receive a confirmation email, and your credits will be automatically applied to your next order.
If you both meet the requirements, credits can take up to 24 hours to reflect on your account.
Conclusion
With DoorDash, you can order food from a huge selection of local restaurants, then have it delivered straight to you. Stay on the lookout for these promotions to get free delivery or credit towards food.