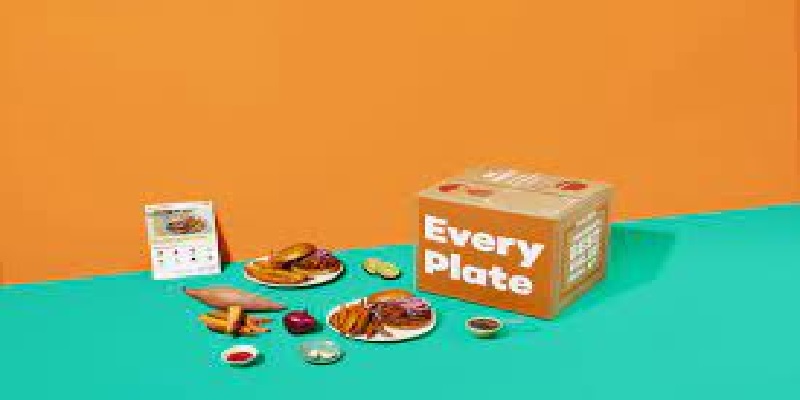 EveryPlate.com is now welcoming new customers with $20 off your first meal kit delivery when you use a referral link to sign up. Plus, you'll get an extra $20 bonus credit for every one of your friends that uses your personal referral link to claim their sign-up bonus. More referral bonuses here.
Check out the best food and grocery delivery bonuses here.
With EveryPlate, it's like most other meal kit delivery services out there. You get to pick how many meals you want in a week and for how many people. Pick recipes from a rotating menu of American favorites. Then, the box will arrive to your door with all the ingredients you need and instructions. What makes EveryPlate stand out from the others is their price range. Every meal will start at just at $4.99 per serving.
Read below for more information on what they have to offer.
EveryPlate $20 Welcome Bonus
Get $20 off your first EveryPlate delivery when you use a referral link to sign up. Then, your bonus will automatically apply at checkout.
(Visit for more information)
EveryPlate Give $20, Get $20 Referral Program
Give your friends $20 off their first EveryPlate delivery, and you'll get a $20 referral credit for each person that gets their welcome bonus with your personal referral link. Then, you can use your referral credit for future EveryPalte purchase.
Feel free to leave your unique referral link down in the comments section below.
EveryPlate Features
EveryPlate delivers meal kits once a week that includes everything you need to prepare a meal, minus a few staples you should already have at home. Selecting recipes, switching plans, skipping weeks and deactivating your subscription are all easy to do online and in the app. The service features:
Rotating menu. You get eight new meal options every week, one of which is vegetarian. The dishes are generally pretty familiar, with a few international flavors sprinkled in. Most feature a big portion of protein with a vegetable and starch on the side. Instructions, cook time and allergens are all included in the menu.
Premium option. There's at least one Premium meal on the menu each week. It's usually a little more sophisticated and made with a pricier protein.
Easy to make. All meals come with photo recipe cards that walk you through the cooking process. You can also view and download the recipes online, or view them in the app. Most dishes can be made in just 30 minutes.
Recyclable packaging. All of EveryPlate's packaging materials are recyclable.
EveryPlate Plans & Pricing
EveryPlate charges $4.99 per serving, plus $8.99 for shipping. Plans cover two or four people, for three, four or five meals each week. That comes out to:
For 2 People
For 4 People
3 Meals/Week
$29.94 +
$8.99 shipping
$59.88 +
$8.99 shipping
4 Meals/Week
$39.92 +
$8.99 shipping
$79.84 +
$8.99 shipping
5 Meals/Week
$49.90 +
$8.99 shipping
$99.80 +
$8.99 shipping
Premium meals cost $2.99 more per serving than the standard, so $7.98 total. Students enjoy a discount of $3.99 per serving for their first 52 boxes.
Conclusion
With EveryPlate, it's a great budget-friendly solution for non-fussy eaters looking for a meal kit delivery service. They're affordable and features classic American comfort foods.
However, if you have allergies or special dietary needs. Check out other meal kit delivery services like Home Chef. Options will include meals for the calorie-conscious, vegetarians, and people who are gluten, soy, dairy, or nut-free.