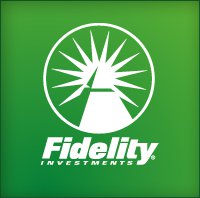 If you would like an easy and affordable way to manage your money, then now is your chance! With a new Fidelity Go account from Fidelity, you will be able to have a new banking experience that caters to all your needs. Whether your are a current customer looking to start a low-cost investment account or a new customer who would like to have the ability to utilize a range of account features to better determine your financial well being, then this is definitely the account for you! Additionally, users nationwide will not only have the ability to take control of their accounts, but with a range of trading tools and personalized care, I would most definitely apply as soon as I can!
Fidelity Go Information:
Account Type: Fidelity Go
Availability: Nationwide
Expiration Date: None
Price: Fidelity Go charges an all-in fee of 0.35% (up to 0.40% for taxable accounts), which includes its advisory fee and fund expense ratio charges.
Account Minimum: $5,000
Additional Advice: Take advantage of their supportive staff through their customer service representatives who are available 24/7. Like other advisors, Fidelity uses a questionnaire, designed to gauge risk tolerance, goals and financial standing, and computer algorithms to better cater to your unique portfolio.
Fidelity Go Account Features:
Low Cost Robo-Advisor Service: A Fidelity Go account will only cost 0.35% for retirement accounts and up to 0.40% for taxable accounts. the account also incorporate BlackRock iShares exchange traded funds in addition to Fidelity index funds.
Fidelity Integration: Customers who already have an IRA or taxable account with Fidelity can easily take advantage of this promotion while having access to the same service as before.
Human Management: With a blend of complex algorithms and professional financial advisors who are there to better your financial future, this approach offers a more personal approach in the robo-advisor industry. Unlike its competitors, Fidelity Go utilizes institutional investment advisor Geode Capital Management to help you create and monitor the portfolios while helping you re-balance them when necessary.
Account Minimum: When compared to other online robo-services, Fidelity Go's account minimum requirement of $5,000 stacks up quite competitively. With other robo-services requiring a deposit of $10,000 and up, Fidelity Go is one of the few accounts available that offers you complete service with a low and affordable way to manage your account.
Conclusion:
At the end of the day, Fidelity Go is a great option for those who would like to start savings for their financial future earlier. Whether you are planning for your retirement or desire that security blanket, the new Fidelity Go account is definitely the one for you. However, I do have to mention that the new account does have some short comings such as unpredictable re-balance and no transfers of securities. If these do not detract you away from the account, I would still recommend you sign up soon! However, if this offer isn't for you, then be sure to see our full list of Brokerage Accounts!