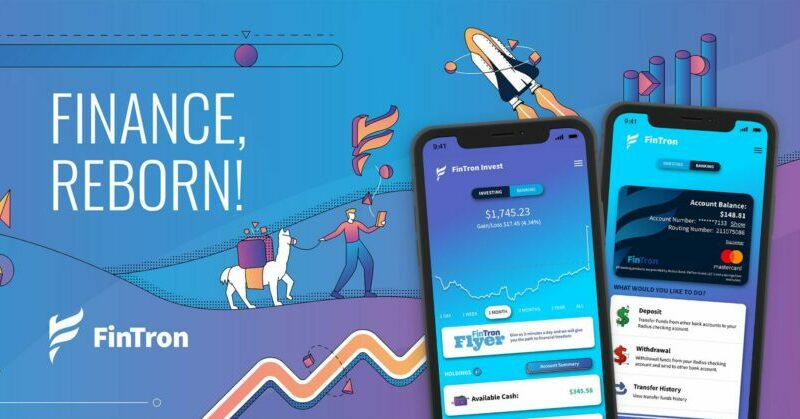 FinTron is offering new members a $20 cash bonus and a free lifetime access. Plus you can earn an additional $20 cash bonus for every person that uses your link to claim their welcome bonus. Find more referral bonuses here. 
FinTron is the stop for all your banking, budgeting, investing, and educational app. They're here to help you better understand your personal finance through the use of their financial products and educational tips. FinTron can give you the confidence with no hidden fees. Continue reading below to learn more about FinTron.
$20 Welcome Bonus Offer

Earn a $20 cash bonus when you use a referral to:
Download the app
Create a new FinTron Investment account
Connect your bank account
Plus you also get a free lifetime access to FinTron.
This welcome bonus is enough to purchase two fractional stocks at $10 each and is valid for new FinTron members only.
Have a referral link? Feel free to share it in the comments section below for other readers to take advantage of.
Give $20, Get $20 Referral Program

Receive additional $20 cash bonus for every successful referrals who:
Use your link to download the FinTron app
Create a new investing account
Link their bank account
To be eligible for the referral program, you have to own a FinTron Invest account and deposit a minimum of $100.
There is no limit to how many referral bonuses you can earn.
---
FinTron Features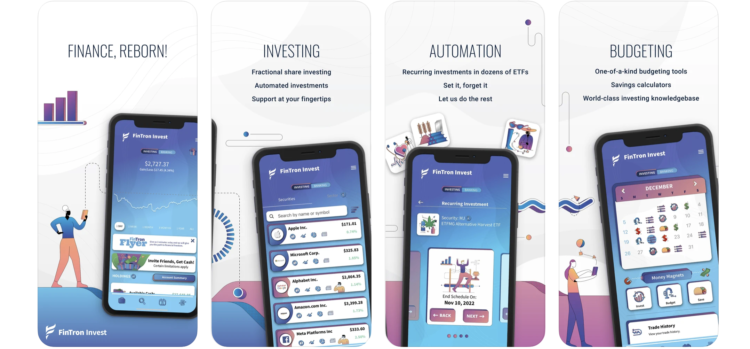 FinTron is a fully-integrated, all-in-one financial app with an emphasis on education. It features:
Free, unlimited fractional trading
Automated repeat investments in dozens of ETFs
Build custom, automated budgets – for your lifestyle
Education at your fingertips when you need it most with educational blogs, lessons, and tooltips.
Manage it all through your Master Cash Calendar
Conclusion
FinTron is progressing the financial literacy of our generation and generations to come. By making personal finance – all of it – accessible, understandable, and doable.
You can also checkout NVSTR, it's an online social investing program that allows you to view what other people are buying and selling.