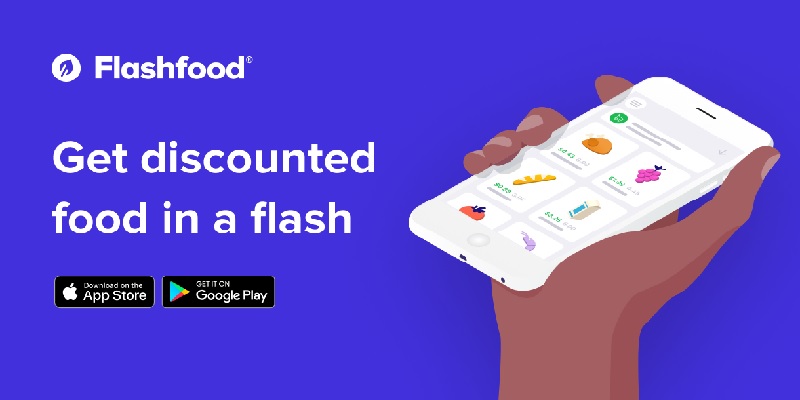 Flashfood is welcoming new customers with a $5 discount on your first purchase. Plus, they're giving away a $7 bonus for every person you successfully refer to the discount food app. See more referral bonuses here.
Check out the best food & grocery delivery promotions here.
With Flashfood, it helps you save money and reduce waste by providing discounted food items that are almost at their expiration date. Additionally, you can see the "clearance section" from your phone before going to the store to pick it up. Please remember, this app is currently available in select cities in the U.S. and Canada.
Read below for more information on what they have to offer.
Flashfood $5 Welcome Bonus
Receive $5 off your first Flashfood order when you use a referral link to join. Simply place in order of at least $0.50 and the bonus discount will automatically apply to your purchase. However, this offer is available for new users on their first Flashfood order only.
(Visit for more information)
Flashfood $7 Referral Program
After you sign up for Flashfood, you'll get a referral link that you can send to your family and friends. If they join with your referral link and make a purchase of at least $0.50, if you'll get $7 off your next Flashfood purchase. Plus, each of your referrals will enjoy a $5 welcome bonus.
Flashfood Features
Flashfood is an app that lets you find and purchase groceries that are almost expiring at a discount of 50% or more. Grocery stores benefit by recovering some of their costs while keeping food waste at a minimum. Consumers benefit by saving money and also reducing food waste.
Below are example of how much you could be saving with Flashfood:
| | | | |
| --- | --- | --- | --- |
| Item | Regular Price | Flashfood Price | Savings |
| Bacon | $5.44 | $2.44 | 55% |
| Squash, Chayote | $2.97 | $0.80 | 73% |
| Strawberries, organic | $2.97 | $0.99 | 67% |
| Sweet bell peppers, 4-pack | $5.48 | $2.49 | 55% |
| Sweet corn, 5-pack | $3.98 | $1.47 | 63% |
| Zucchini, 4-pack | $3.98 | $0.99 | 76% |
Here's how Flashfood works:
Download and install the Flashfood app. Use a referral link to receive a $5 welcome bonus.
Open the app and create an account.
Add a credit card by tapping on the profile icon at the top left and then on "Payments."
Search for stores near you. On the map, click on the store you'd like to shop at.
Browse Flashfood deals.
Head to the store and locate the Flashfood section, usually at the front.
Pick out your items and add them to your cart (both your physical cart and your cart in the app).
Pay for your items in app. Flashfood will charge your linked credit card.
Checkout with Customer Service.
Conclusion
Flashfood offers an easy way to save big on groceries and feel good about alleviating the food waste problem at the same time.
Imperfect Foods is another grocery service that aims to eliminate food waste. They source perfectly good foods that might otherwise end up in the trash and deliver it straight to your door for up to 30% less than what grocery stores charge. Currently, Imperfect Foods is offering new customers $20 off their first order.