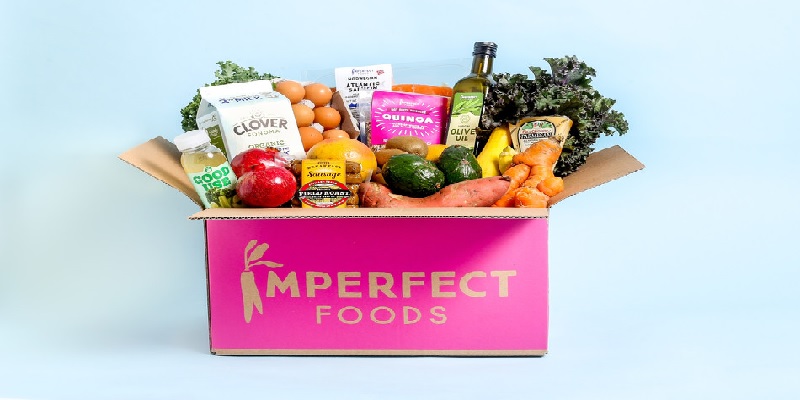 Imperfect Foods now offers new customers $20 off their first order when they use a referral link. The grocery delivery service also comes with a referral program that offers you a $1o bonus credit for each person that applies. Every one of your referrals will also enjoy a $10 bonus credit. Check out other referral bonuses here.
See the best food & grocery delivery promotions here.
With Imperfect Foods, it's designed in effort to eliminate food waste and make a better food system for everyone. Additionally, they source foods that might go to waste and delivers it right to your door for up to 30% less than what grocery stores offer. Imperfect Foods will offer produce and pantry items as well as eggs and dairy products as well.
Read below for more information on what Imperfect Foods has to offer.
$20 Off Your First Imperfect Foods Order
Receive a $20 discount on your first Imperfect Foods order when you use a referral link to sign up. Additionally, your welcome bonus will be applied when you checkout.
(Visit for more information)
Imperfect Foods Give $10, Get $10 Referrals
Gain a $10 bonus credit for each friend that applies for Imperfect Foods with your personal referral link. Plus, every one of your referrals will get a $10 bonus credit with your invite. To partake in this offer:
Sign into your Imperfect Foods account.
Click "Refer Friends" on the left-hand menu (website) or from the drop-down menu (mobile).
Share your unique referral via: email, Facebook, Messenger, or copy your personal referral link and share it wherever.
There aren't any limitations on the amount of people you can refer. Feel free to leave your own referral link down in the comments section below.
How Imperfect Foods Works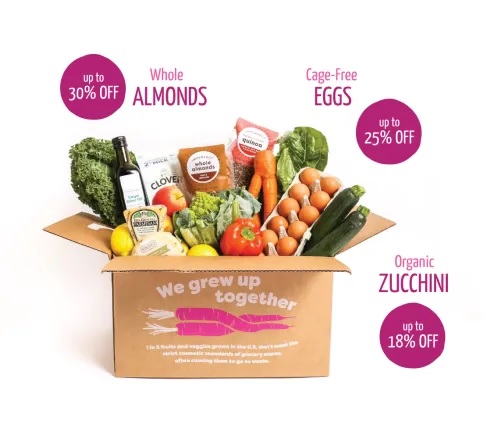 With 40% of the food in the United States wasted, and 20 billion pounds of fresh produce unharvested or unsold each year, Imperfect Foods strives to reduce the food waste. Additionally, they sell perfectly good food that doesn't end up on the shelves because of the following "issues":
Cosmetic. The food doesn't look pretty, like scarred fruits and vegetables, almonds with minor damage on the skin, and blemished apples. They might not look perfect, but they taste good.
Off-Spec. The food that doesn't meet the strict specifications set by buyers, usually because it's harvested or packaged.
Surplus/Excess Inventory. The farmer ends up with too much food, since the harvest is overly bountiful, production is over-forecasted. The market is flooded or the buyer backs out of a big order.
Undervalued. There's not enough demand for the food. For example, broccoli leaves are edible, healthy and delicious, but usually gets left in the field since broccoli crowns are what sells.
Packaging Change. When a brand changes their look, the food in the old packaging usually gets left out.
Short Coded. The food comes with expiration dates less than a few months away. Traditional retail stores stay away from stocking those items.
Each Imperfect Foods delivery will begin with a starter option (small/medium/large and conventional/organic). When you place your order, you can keep, add, or remove product when you want. Plus, you can add grocery staples, snacks, and other pantry items before you finish your order. Furthermore, depending on your starter option, you will pay $11 to $43 per order, plus a $4.99 to $5.99 delivery fee.
Currently, Imperfect Foods delivers to most of the West South Central region, Midwest, Northeast, and all along the West Coast.
Conclusion
Overall, if you live in an area that Imperfect Foods delivers to, you should consider ordering groceries from them. This is a super easy way for you to get produce, dairy, eggs, and pantry snacks that taste delicious. Furthermore, you can get up to 30% off what your local grocery store charges.
Other grocery delivery services will include: Peapod, Thrive, and Farmbox. They all offer discounts and welcome bonuses for new customers.