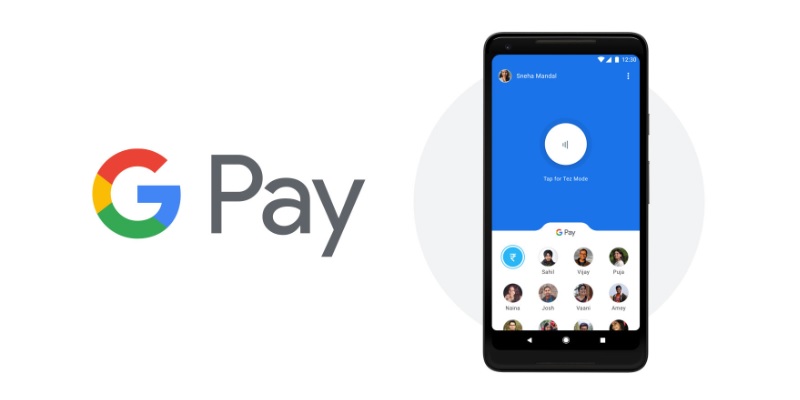 Google Pay allows you to make payments easily and quickly in-store when you tap your smartphone or Wear OS watch on the contactless reader at the register. Along with the convenience of not having to reach for your wallet, they also partners with online sites. Keep reading to learn more about Google Pay.
(Click here to learn more about the promotional offer)
---
Google Pay Referrals: $1-$5 For Them, $1-$10 For You
The referral program gets updated constantly, so the details below are subject to change.
Right now, the maximum amount of people you can refer is three.
Your referrals will get a $1-$5 reward after their 1st payment transaction.
You'll get a $1-$10 bonus for each of your first 3 referrals.
Your referrals must sign up using your referral code and make their 1st qualifying payment within the offer period.
Qualifying payments include sending money to a friend you haven't paid before, or making a contactless payment in-store (NFC-enabled Android devices only).
Both you and your referrals must opt-in to Google Pay rewards.
Your referrals must be new to Google Pay and not have accepted any previous referrals.
You can earn a maximum of 3 referral rewards, up to $30 in total rewards.
You must claim your earned cash back within 45 days within the app to avoid expiration
Sign up using our referral link below.
(Click here to learn more about the promotional offer)
---
Google Pay: Features
Google Pay has all the benefits of credit cards, with an added convenience of not having a physical card. You will still get cash back, reward, points, and fraud protection, along with many other features such as:
Big Bank Support. Bank of America, Chase, Citibank, and Wells Fargo support it, in addition to some smaller banks and credit unions. Additionally, some banks are now installing cardless ATMs, which makes it easy to make withdrawals..
In-App Purchases. You can opt to use Google Pay when purchasing something in an app that supports the service. More than a dozen apps support in-app purchases, including AirBNB, Lyft, OpenTable, Etsy, Instacart, Fandango, Postmates, Hotel Tonight and Dice.
Mobile Banking App Integration. It can integrate seamlessly with other banking apps around the world, including Bank of America, USAA, Discover, mBank and Bank of New Zealand. Just add cards from your mobile banking app with just a click of a button.
NFC Payment. It is accepted in over one million stores across the United States that allow NFC payments. The list includes Walgreens, Barney's New York, Whole Foods, McDonald's, Toys "R" Us, Gamestop and more.
PayPal Compatibility. Registering your PayPal account with any of Google's services means you can access the same account on other Google services. For instance, if you set up your Google Pay account to pay via PayPal, your PayPal account will automatically become enabled in the Google Play Store, Gmail, YouTube and anywhere else that Google offers a payment service.
Web Purchases. It is also offered on some websites in order to make the checkout process easier. Sites such as Groupon and 1-800-Flowers allow you to use Google Pay to check out. Simply click "check out," then hit the "Buy with Google Pay" button. It'll open to a payments sheet where you can choose from available cards and shipping addresses linked to your Google account.
Rewards & Loyalty. It includes all other cards you usually carry around with you, such as gift and loyalty cards. It's the first mobile wallet to integrate Uber's Payment Rewards program. Balance Rewards members with Walgreens can also apply their loyalty account at checkout via Google Pay.
Boarding Passes & Tickets. Furthermore, you can store mobile boarding passes and event tickets in its app. Some partner companies include Southwest Airlines, Singapore Airlines, Eventbrite, Ticketmaster and FortessGB.

To store your passes or tickets, click on the "Send ticket to my phone" option from the participating website. To access your tickets, click on the Passes tab in your Google Pay app.
---
Conclusion
If you haven't downloaded Google Pay yet, I recommend taking advantage of the current referral bonus to get some extra cash back. In addition, there are many other benefits such as convenience, cash back, streamline your gift and loyalty programs, and more.
(Click here to learn more about the promotional offer)