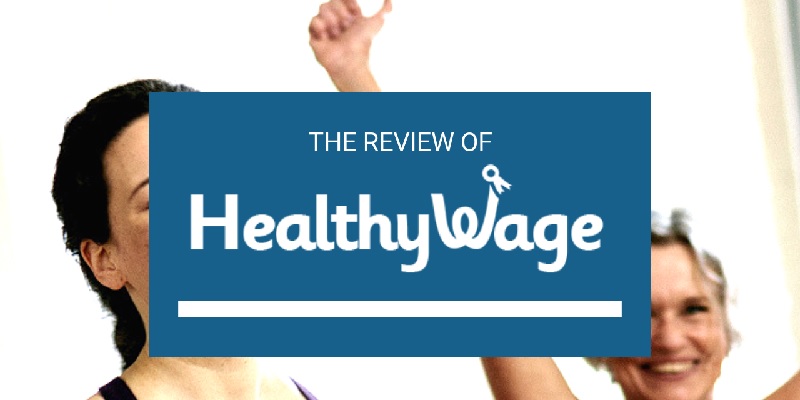 HealthyWage now has a $40 prize boost for new members. Additionally, they have a Give $40, Get $40/$100 referral program. Check out other money referral bonuses here.
Losing weight isn't always an easy task, not to mention some weight loss programs can be overly priced as well. With HealthyWage, they strive to make loosing weight more fun and rewards you with: cash prices, social motivation, positive peer pressure, and competitions. Read below for more information on what they have to offer.
HealthyWage $40 Welcome Bonus
Receive a $40 prize boost when you sign up for a new HealthyWage account with a referral link. Then, you have to put your bet in and finish a HealthyWage challenge. Once you've done this, you'll gain your prize money and a $40 welcome bonus as well.
(Visit for more information)
HealthyWage Give $40, Get $40/$100 Referrals
You'll be able to raise your earnings when you refer friends to HealthyWage. They will pay a $40 prize boost for each person that you've referred and makes an account. Plus, if your referral signs up during the first 10 days of your challenge, you'll receive a $100 referral bonus. Furthermore, anyone that applies for an account with your personal referral code will receive a $40 prize boost as well.
Just as long as you win your challenge, you'll be able to earn referral bonuses even after the challenge is over. Additionally, there is no limitation on the amount of referral prize boosts you can get. Feel free to leave your referral link down in the comments section below.
How HealthyWage Works
When you use HealthyWage, they will offer you support, motivation, and financial tips to help you stay with your weightloss journey. To partake in this, you just have to place a bet based on how much weight you're looking to lose. Then, compete against other people as a team or solo. The minimum amount of weight you can bet to lose is 10% of your initial weight.
In other words, if you weight 200 lbs, you have to bet on losing at least 20 lbs. Additionally, the time frame can be around 6-18 months and you'll be able to pick from $5 to $995 a month for your bets. If you reach your goal, you will win your bet. However, if you don't reach your goal, you lose your bet. Furthermore, HealthyWage will send payouts by check ($7 processing fee) or over PayPal. You can choose other ways to earn money with them by:
Jackpot challenge. Win the pot money when you and your team lose a specific percentage of bodyweight.
Step challenge. You'll be able to connect your step-counting device and earn the winning pot when you and your team get to a certain amount of steps.
$10,000 Team Challenge. Win when your team loses the highest percentage of weight compared to others.
Conclusion
Overall, if you're looking to lose weight in a healthy and cheap manner, HealthyWage is the perfect solution for you. They offer many great features that will help you reach your goals and give you the right motivation that you need. Furthermore, you'll be able to participate in teams to reach your weight loss goals as well.