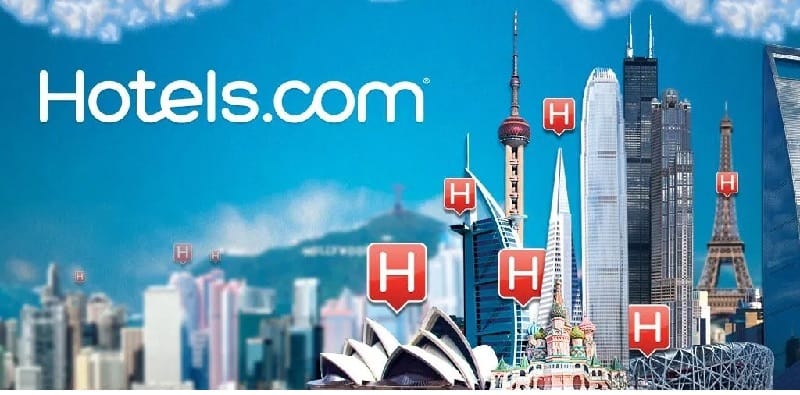 Hotels.com now has an offer for a $50 discount when you book your first hotel room using a referral code. You can then receive a $50 credit for every person that you've referred towards the hotel booking website.
For being apart of Expedia Group, Hotels.com is a very well known hotel booking service. They provide you with lots of varieties of items at a low cost. Also, Hotels.com has a program that will reward travelers that book with them often.
Read more for more details on Hotels.com and their promotion deals.
Hotels.com Promotions & Deals
Here are some of the offers that Hotels.com has to offer right now!
Extra 7% Off Hotels with Free Cancellation on Most Hotels When you Book Now and Stay Later. Use code SAVE7JUN21. Book by 6/27/21, travel by 9/30/2021.
Save big on all hotel bookings with up to a $100 Cash Back Rebate with code REBATES21. Book by 12/31/21, Travel by 3/31/22.
Save $5 when you spend $50+ with code 5OFF50US. Book by 12/31/21. Travel by 3/31/22.
(Visit for more information)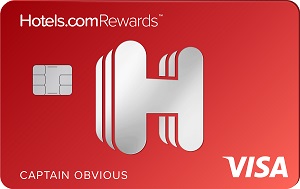 The Hotels.com® Rewards Visa® Credit Card offers 2 reward nights worth $250 total (max $125 per night)*, when you spend $1,000 on purchases in the first 3 months. *Excludes taxes and fees. If a night costs less than $125, you won't get the difference. Limited time offer!

You'll be able to collect 1 stamp for every night you stay at any eligible property booked on Hotels.com and collect 1 stamp each time you spend $500 on purchases with your card. When you collect 10 stamps, you'll get 1 reward night to redeem on future bookings through Hotels.com. Choose from over 500,000 properties in 200+ countries around the world.

For the first year, you'll enjoy great stuff such as free breakfast, airport transfers, free WiFi and more at select properties.

Pay your monthly cell phone bill with your card and get up to $600 protection against damage or theft (subject to a $25 deductible).

Offers reimbursement for non-refundable passenger fare if your trip is interrupted or cancelled for a covered reason, when you passenger fare is booked with your card.

This card has no annual fee and when you use your card for travel, you won't pay a foreign currency conversion fee for purchases converted to U.S dollars.


$50 Off Your First Booking
Get $50 or more when you book a hotel room of a minimum of $200 with a referral code.
Feel free to leave your referral code in the comments section down below.
12/15/2020 Update: The referral offer is currently unavailable. Check the link to make sure.
(Visit Hotels.com for more information)
Terms From Hotels.com
With the "Terms" that watch and govern how much you participate in the Hotels.com "Refer-a-Friend Program." Thoroughly read through the terms. When you participate in this program you will immediately initiate your loyal agreement with these Terms.
Eligibility: This program is available for Hotels.com members residing in the U.S. who is at least 18 years old. But, people who work in the travelling field such as: hotels, travel agencies, and airlines isn't qualified to participate in this offer.
Timing: This program at the moment is scheduled to stop on April 1, 2020. But, they will reserve the right to change the end date when they wish to.
How to Participate: To be able to qualify for this program, you are able to use referral codes they provide on their Program page to refer eligible friends. You can refer them over email or on Facebook. A person who's qualified has to be: a U.S. citizen, 18 or older, never gotten Hotels.com newsletters or reserved a room on Hotels.com, and isn't an employee in the travelling platform. Every qualifying person that you've referred will get a coupon that'll be used for their first eligible reservation on Hotels.com. You're limited to 1 coupon for each referred friend.
Terms Continued
Rewards: If a qualifying friend that you've referred uses the referral links that you've given them, this will make them eligible for reservations, and will complete their hotel stays. You'll then get a coupon that you can use for your next eligible reservation on Hotels.com. However, you have to wait about 7 business days after your friend has fully completed their stay to be able to get the coupon. Keep in mind that if your referred friend makes a booking with any other method other than using the link you shared, you will not get a coupon.
Coupon Terms: Finish the coupon terms such as: the values, minimum requirements, booking deadlines, and other restrictions that are given when your coupons are gained. You can get no more than 10 coupons for each offer with this Program.
General Terms: You won't be able to make referrals if you give names of people you don't know, sending emails to unknown people or posting on websites that will violate the terms for those websites, or if you give them false information. Hotels.com will reserve the right to disqualify and view the damages made from anyone who messes with the system for the Program, violates their Terms, or is involved in other conducts that Hotels.com views as disruptive or contrary for this Program. Any decisions that Hotels.com has made with the Program will be final.
Modification and Termination: Hotels.com can reserve the right to change the terms and conditions when they wish to with or without notice. These changes might affect your earning rate for coupons and your ability to redeem them. They can terminate the Program when they want to , and your further participation in this Program will go towards your acceptance for any changes that have been made. You will be responsible for knowing about these changes that they make with the Program Terms. The most current version of these Terms will be given to you on the Program page for you to view.
$50 Referral Credits
12/15/2020 Update: This referral offer is currently unavailable. Keep checking the link below just in case.
Receive a $50 bonus credit for each person that reserves their first Hotels.com room with a minimum of $200 using your referral code.
To take part in this, just go to the Hotels.com referral link here. Pick how you would like to share your referral link via email, Facebook, or copy and paste, then follow the instructions.
There is a limit of 10 referral bonuses ($500 altogether). This offer is available to Hotels.com members in the U.S. that is at least 18 years old. But, people who work in the travelling industry will not qualify for this Program offer.
---
About Hotels.com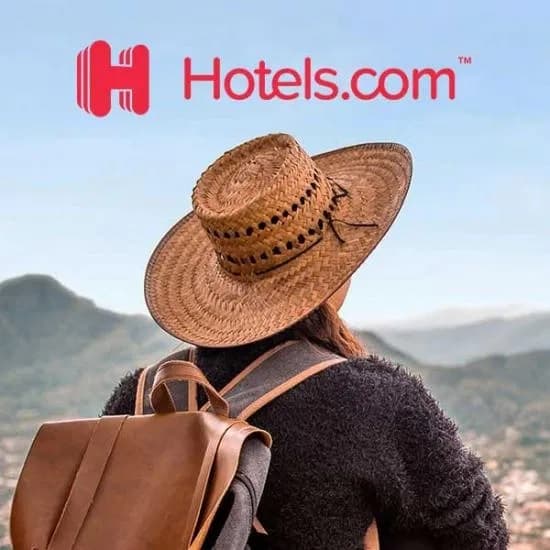 To look for accommodation, just put in where and when you're planning on going. This website will show you all the available hotels in that area. You will be able to sort your search by rating, star, price, and distance from landmarks. They even provide a feature that sorts your searches by Hotels.com's favorites. They will include deals for the day and other offers like "Secret Deals."
You can filter your results to show you hotels that has certain features or accessibility requirements you're looking for. You can also filter your search by accommodation type such as hotels, guest house, and vacation home.
This website will allow you to book flights, tickets, attractions, or vacation packages. However, you won't be able to reserve a rental car with Hotels.com.
Hotels.com Rewards
This rewards program that Hotels.com has will allow you to get free nights for your loyalty. You can get one night free for every 10 nights you choose to stay. There won't be any blackout dates, however your free night will be limited to hotels that are participating in this program.
If you are an often Hotels.com customer, you'll be able to move up to either Silver or Gold status tiers such as:
Silver. This tier will allow you to get priority customer service and early access towards special offers and promotions. To get these perks, you'll have to stay at least 10 nights in a year.
Gold. If you choose to stay 30 nights in a year, then you can receive special offers that are reserved specifically for Gold members only.
Conclusion
Hotels.com is a great simple website to use with a huge variety of connections to properties to pick from. This will also include budget hotel beds, mid-tier and luxury hotel offers. You can even gain free nights when you sign up for the Hotels.com rewards program to build up on your stays.