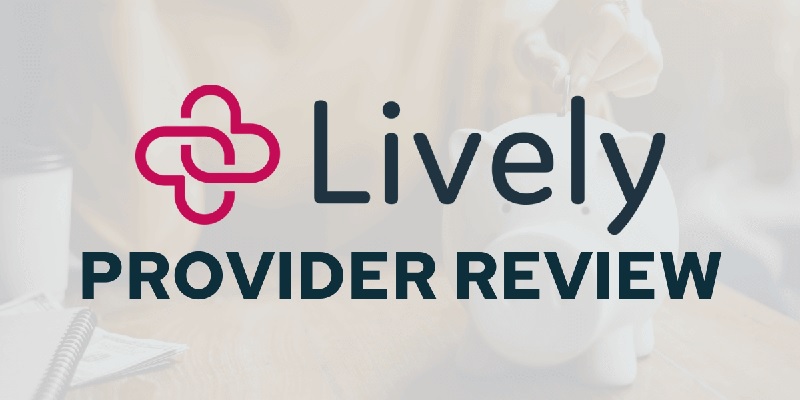 When you use a special referral link, you can open a new Lively health savings account (HSA). Additionally, you'll receive up to $35 a bonus and earn $20 for each person you refer. Although, this is only targeted to certain members for a limited time only.
Lively will offer 100% fee-free HSAs with commission-free short-term and long-term investment options with TD Ameritrade. Most HSA administrators are banks, Lively is a software company. It comes with a bit of an advantage with no fees and great tech compared to their competition.
Read below for more information on Lively and what they have to offer.
Lively Up To $35 Welcome Bonus

Receive up to $35 when you open a new Lively health savings account with a current members referral link. Then, earn $25 when you contribute a minimum of $1,000 in the first 90 days of opening your account. Plus, you can get an additional $10 bonus when you uphold an average daily balance of at least $2,000 in the first 12 months.
Why Lively?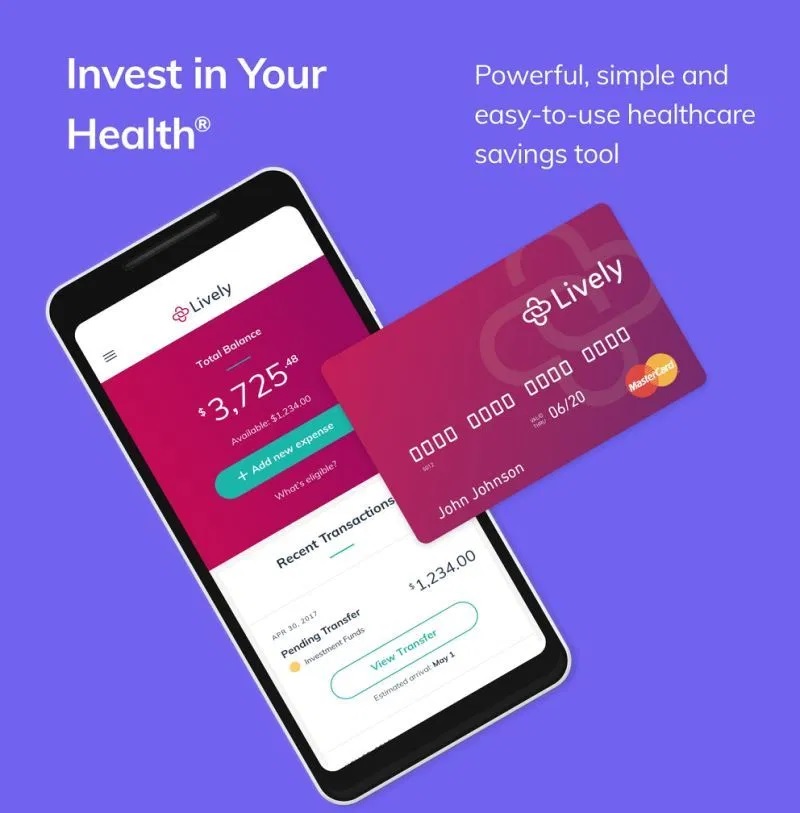 Lively offers health savings accounts with no fees, earns interest, and offers free access to investments. Additionally, you can get a debit card to pay for eligible medical expenses and invest your contributions into no-fee ETFs. Furthermore, your account is completely FDIC insured.
Lively Features
No Fees
Savings Account
Debit Card
Qualified Expenses
Investments
There will be no fees with this account including:
Monthly maintenance
Account opening
Account closing
Funds transfer
Debit card (up to 3)
Excess contribution
Point-of-sale
Minimum balance
Reimbursement
Investment access
All contributions to your Lively HSA will automatically earn interest:
0.25% APY for less than $2,500
Up to 0.60% for more than $15,000
After joining Lively, you'll get a debit card that gives you access to the money in your HSA. Use it when you need to pay for your medical expenses.
Lively comes with a useful tool that helps you figure out what is a "qualified medical expense." Before making a purchase, do a quick search. The tool will tell you if the item can be purchased with your Lively debit card.
Alternatively, you can also buy from the HSA Store, which only stocks HSA-compliant items. Access the store directly from your Lively dashboard.
Lively HSA makes it easy to invest your HSA contributions using the TD Ameritrade investing platform. Plus, Lively doesn't require you to have a minimum contribution in order to invest. Many other HSAs do, sometimes as much as $2,000.
Lively $20 Referral Offer
Earn a $20 bonus for every person that makes a Lively HSA with your personal referral link. Your referral will also get a $20 bonus for signing up as well.
This referral program is available for select members on a limited-time basis.
How to Earn the Bonus
Sign into your lively HSA and click on "Invite Friends" from the menu. If you don't see it, then the referral program isn't available at the moment.
Share your personal referral link with friends and family.
Get a $20 bonus for every person that:

Opens a Lively HSA with your personal referral link
Makes a deposit of at least $1,000 in 90 days.
Keeps an average daily balance of at least $2,000 in the first 12 months.
The Fine Print
You can only earn up to $599 in referral bonuses within one calendar year.
You will receive your referral bonus by direct deposit.
To receive your bonus, you must have an active Lively account and a valid United States bank account linked to your Lively account.
Conclusion
Overall, Lively is one of the best HSA providers right now. Their services are free to use and their investment options is a great combination of low cost and high quality. Put this together with their user-friendly app, and Lively is almost impossible to beat.